Review of HP Compaq Mini 700 - A Superior Netbook
Introduction
With the abundance of netbooks on the market, it's not easy to decide on the one that you'll be using for for a long time. I think it can be difficult to to find the time to go into every detail (as we do) to find the one that is your best fit. So, we geek reviewers are here to check every single inch of the devices and offer the information to help you make an educated decision.
First Looks (5 out of 5)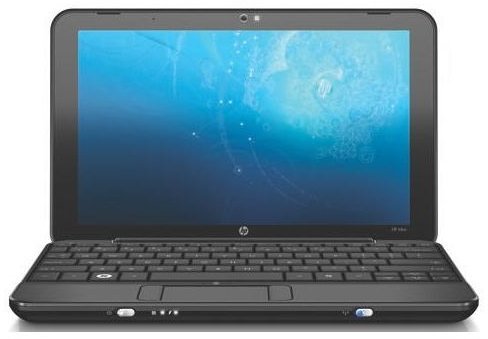 When you see this little beauty, you will immediately notice the glossy finish with Compaq's logo at the back side of the screen. The finishing quality and the overall view is very nice and elegant.
As always, I suggest you take a look at the netbook before making your decision.
Screen & Graphics (4 out of 5)
HP Compaq Mini is a 10.2" netbook, and the screen will immediately grab your attention. It is spacious, glossy and easy to read. The resolution is what almost all competitors offer: 1024 x 600. I must mention that for this screen size I prefer 1024 x 768 resolution, especially with the installed graphics card which can support up to 128 Megabytes of RAM.
Top three: CPU, RAM, Hard Disk (4 out of 5)
The CPU is the Atom N270, running at 1.6 Hz. The processor is no different from the one used in other netbooks.
Compaq Mini 700 comes with 1 Gigabyte of DR RAM installed, which is the maximum that you can fit. I do understand that 1 GB is installed by default but I prefer to have the option to upgrade the RAM to 2 Gigabytes. Compaq should have made this possible.
The hard disk has SAT connection, at 4800 rpm and has 60 Gigabytes of capacity. It means that you have the option to upgrade your hard disk easily if you need to do so.
Keyboard & Touchpad (4 out of 5)
These features are the shining stars of the Compaq Mini 700. The keyboard has 92% of the normal width, which makes typing as easy as on your desktop computer. In the netbooks produced by HP, the keyboards are fantastic and this one is no exception. The typing is very pleasant and it is hard to accidentally press wrong keys.
The touchpad is not overly sensitive and it is very easy to get going. In addition, at the top of the pad, there is a button which enables you to lock the pad and avoid accidental jumps of the mouse pointer. Very nice thought indeed. However, the downside is the mouse buttons are located to the left and right of the touchpad, which makes them hard to use. Acer made this choice with Aspire One and received immense criticism; Compaq should have learnt from this.
Connectivity, Ports and Audio (4 out of 5)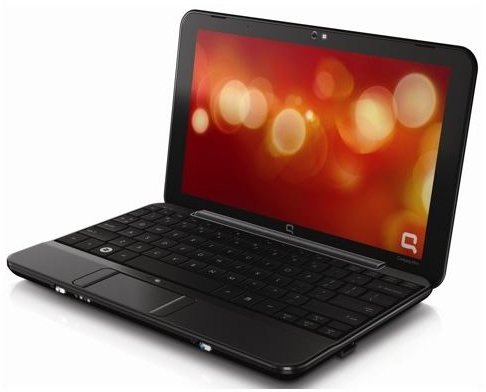 Compaq Mini 700 has two USB ports located on the left and right sides. There is one Ethernet RJ45 port and one 2-in-1 card reader that supports SD/MMC cards. The wireless is 802.11 b/g and has Bluetooth built in. Congratulations for this one. With the 703EA and 701EM models, there is also a HSDPA connection option. If you choose Compaq Mini 700 to buy, and can afford it, I recommend you go with the HSDPA option.
The speakers are typical HP speakers of the Altec-Lansing brand and give a very clear sound. There are also standard microphone and headphone jacks located on the front side.
If you haven't noticed, the netbook does not have even a VGA connection. I can not believe this. Forget this netbook if you want to connect it to an external display: monitor, TV, projection, whatever. How could you miss that, HP, really?
Camera (3 out of 5)
The built in camera delivers very good quality pictures, if not excellent and has a built in microphone. I could not find the optical resolution of this webcam on HP's site nor with the netbook. But, from the picture quality, it looks as if it is 1.3 Mega pixels.
Battery (3 out of 5)
The netbook comes with a 3-cell battery which we expect to last about 2 hours with Bluetooth and Wireless on. Your mileage may vary depending on your usage.
Operating System & Pre-installed Software (4 out of 5)
HP Compaq Mini 700 has Windows XP Home Edition with Service Pack 3 installed. In addition the HP connection manager and Recovery CD/DVD are included.
Prices & Warranty (5 out of 5)
For UK customers, Compaq Mini 700 has a price tag of GBP 299 and GBP 399 with the HASP option, as the base price directly from HP. The warranty is 1 year, pick and return.
Overall (4 out of 5)
I am personally impressed with this netbook. I am a person who uses the keyboard extensively, both writing and using shortcuts. The HP Compaq Mini 700 would be a perfect mobile companion for me, except for the missing VGA output and the one Gigabyte capacity only RAM. If you do not consider yourself a power user and do not need to connect your notebook to external displays, I definitely recommend you check the HP Compaq Mini 700.