Bright Hub Reviews the HP laserjet P1505n Printer - One of the Top Small Business Network Printers for the Money
Cost and Capability (5 out of 5)
The HP LaserJet P1505n is a monochrome laserjet printer with a monthly cycle of 8000 pages. For the best lifetime for the printer, this means average monthly usage should be between 250 – 2000 pages a month. This is suitable for small offices and departments of larger companies who need about this volume of black and white printing done. The printer retails for about $249 USD, although it can be found online for $200 USD. It is equipped with a built in embedded Ethernet server and a USB port. The HP LaserJet P1505 can act as a network printer with up to five computers.
HP LaserJet P1505n stock image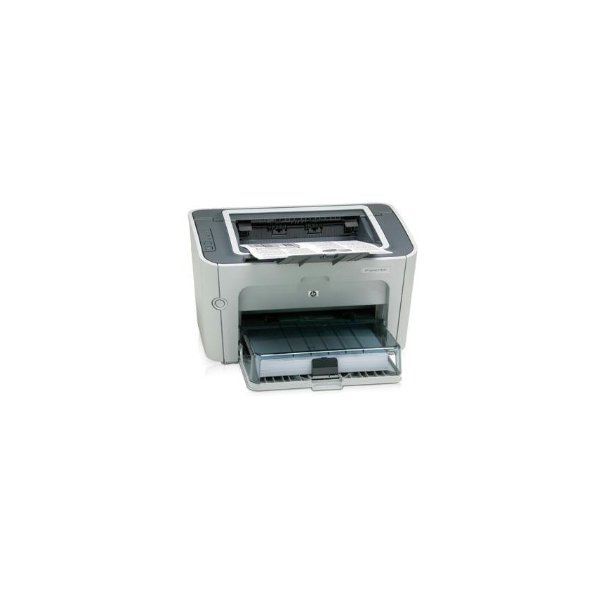 Features (5 out of 5)
It is a compact printer, about 10" x 15" x 9", and 13 pounds. The HP LaserJet P1505n is plug and play. It is equipped It comes with a one year warranty. It has an adjustable input tray that holds 250 sheets, an output tray that holds 150 sheets and a priority feed tray that holds 10 sheets.
It is capable of 24 ppm printing, with a maximum dpi of 600 x 600. It does not support automatic duplexing. The HP LaserJet P1505n has proprietary software that prints the first page of a printing in about half the normal time for a laser printer, or less than 7 seconds. It can print sizes ranging from 3" x 5" to 8.5" x 14" on multiple types of paper, envelopes, labels, card stock and transparencies.
It works with Windows 2000, XP, Vista, Windows Server 2003, Mac OS X 10.3 and higher, Unix and Linux operating systems and servers.
Supply costs (4 out of 5)
Toner cartridges for the HP LaserJet P1505n last for about 2000 pages, and are available for $67 USD. The printer lets the user's PC know when the toner cartridge is running low, and can connect directly to the HP website for ordering new toner, if the user wants.
User comments (5 out of 5)
The HP Laserjet P1505n has a reputation among user reviews and forums for quiet, powerful and quick printing. It was noted that it was extremely easy to install. This is lucky, because it comes with an installation disc and no paper instructions in the box, much to the surprise of many users. Instructions and a printable PDF are on the included support CD. Toner was thought to be slightly on the expensive side. It does not come with a network cable. A few users have had trouble with the print spooler while running Vista. A few users said the software for detecting toner capacity did not always work correctly. Overall, users were very satisfied with their purchase of the HP Laserjet P1505n.
A user reported, "We have rolled out the HP across multiple sites (NHS) and they are used for constant print jobs. In 6 months I have installed over 50; only one has ever broken down and very rarely is there any kind of manual interaction required for paper jams or issues with drums, toner, etc.."
In conclusion (5 out of 5)
Bright Hub highly recommends this printer for small offices and departments needing a volume of printing ranging from 250 – 2000 pages per month.