Razer Copperhead Gaming Mouse Review: For a smarter mouse
Introduction
Just like wars are won by weapons, PC games are won by hands. The mouse is an indispensable binding interface between the gamer and practical world. If you are an avid Gamer you will know that choosing the correct mouse is as important as choosing the right shoes. Hence shape is an extremely important criterion for selecting a mouse. The first all-gaming mouse launched by Razer was Viper. Since Viper, Razer has introduced two new products, namely the Diamondback and the Copperhead.
Build Quality and Looks (4 out of 5)
Razer has always produced some of the most elusive designs in the gaming market. Razer products are simple, sleek and stylish yet tend to stand out in the crowd. The Copperhead carries on the legacy. It's a 7-button gaming device with a transparent, rubber-like gripping surface which wraps around the sides and back of the body.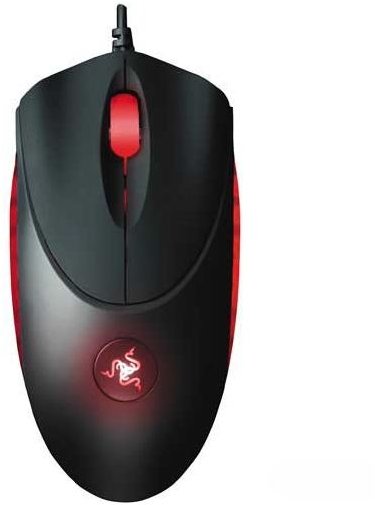 Razer's beautiful triple serpent logo is visible below the well-defined white middle mouse button. Along the sides of the mouse, four low profile buttons coalesce with the curves of the device. The two main buttons are large and very prominent. Left-handers will be happy to know that the mouse is symmetrical and they will have no problems using this Razer mouse. Copperhead is slim, lean, low in height, and rather long in length at over 5 inches tall. It is very light in weight (127 grams). Copperhead casts a vibrant glow in three colors blue, green, and red. If you don't like illumination, it will be a hassle for you, since the illumination can't be switched off.
Features and Performance (4 out of 5)
There is no question that Copperhead has one of the most advanced specifications for an input device. It's not just an optical mouse, its laser-based optical mouse. Razer boasts that this device is more accurate and sensitive than any other mouse in the market. Copperhead has a banging 2000 dpi, 1000 Hz Agilent laser tracking system with a response time of 1ms and 32KB of on-board memory. That's pretty impressive for an input device. The in-built memory allows you to set your own configuration profiles for your mouse. Copperhead can store five of these profiles. The seven buttons are independently programmable and it is possible to have the buttons set up differently for all the five profiles. You can also change the DPI resolution, sensitivity and polling rate through the profile system. Its two buttons can also be assigned to increase or decrease one or other settings. Configurations are delimitated through the Razer Advanced Driver Control on the CD which comes with the package, a 3-pane utility with consists of Button Assignment, Sensitivity Options, and Advanced Settings, so that you get a mouse that can be configured at will, for optimized gaming experience. An additional benefit of installing the driver from the CD is sensitivity switching (you can set the sensitivity of the mouse according to your hands). If you hold a button down and rotate the mouse wheel, the sensitivity is changed from 1 to 10 in 0.5 increments; also an overlay will appear in the corner of the screen with the current setting. DPI resolution can be set between 400 to 2000 dpi. The scroll wheel button is very flexible and contains small furrows in it, allowing it to have a better grip, and is as smooth as it can be. Like its predecessor, the Viper, Copperhead's scroll is also click-based, but the scrolling is a little lighter on it. Many of us will not like the light scrolling of this mouse, but overall it performed splendidly in every game I played.
Value for money (3 out of 5)
Priced at USD 69.99, Razer Copperhead is one of the most expensive mice in the market, but looking at the features and performance this device has to offer, the price can be ignored if you are a true game lover.
Conclusion (4 out of 5)
With an excellent build quality, great looks, superb features and a brilliant gaming performance, the Razer Copperhead is no doubt the best Gaming mouse money can buy. Apart from its price I found nothing that could go against it. A must have for every gamer, I would say.
This post is part of the series: New Hardware on the Block
A brief review and verdict for newly launched hardware products and technology gadgets. I try to find hardware that gives full value for money and also scores high in Features and Performance. Overall, it's a guide for all those people who want to know what to buy, how to buy, and where to buy.