Best 250GB Internal Hard Drives - Hitachi, Western Digital, Seagate & Maxtor HDD Reviews
This list compiles the best hard drives available in the SATA format. Computers using the older IDE/ATA format won't be able to use these hard drives listed, as they are not compatible. IDE/ATA internal hard drives can be found, although they will cost more because of their rarity. There is no particular ranking system in place; no one hard drive is given a higher ranking than another. This is just for users to compare the difference between brands.
One thing to note before continuing is that these hard drives all come with an 8MB buffer. 250GB also allows you to store up to 212 hours of high quality video files, and over 5400 hours of high quality music files.
Maxtor MaXLine Plus II 250GB Hard Drive
Costs roughly: $40

Maxtor offers decent hard drives at a low cost. In regards to saving money, Maxtor is as inexpensive as you can get. For those who are unfamiliar with the brand name, they became a subsidiary of Seagate back in 2006. So don't think you'll be investing money into some unknown brand name. They are a leading distributor in hard drives, and this one is a good selection. If you're looking to save some money in replacing or installing an internal hard drive, Maxtor is the way to go.
Hitachi Deskstar P7K500 250GB Serial ATA Hard Drive
Costs roughly: $60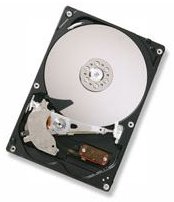 Hitachi drives offers standard quality with fairly solid performance. Some users are not particularly fond of their earlier designs due to their sluggish load times, general instability, and how it can be noisy while working, Nonetheless, they've come a long way over the years, and this drive is even equipped with a 3 year warranty. Because Hitachi tends to fly under the radar a bit, you'll notice that it is not terribly expensive to pick up one of these drives. While it's not the best performer out there, it's definitely not the worst, and it is a familiar brand name.
Western Digital WD2500AAJS Caviar SE 250GB Hard Drive
Costs roughly: $60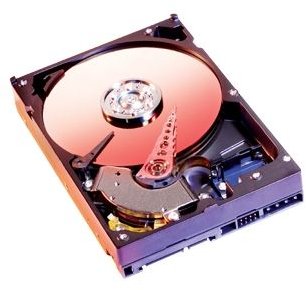 Western Digital is a well-known brand name. They produce high quality hardware at a price that won't shock you too badly. One thing that sets Western Digital as one of the top performers has to do with its solid data transfer rate, as well as its quiet performance. Better yet, it's backed with a 3 year warranty. Don't be fooled by its price; though it appears to be placed with the other standard, run-of-the-mill hard drives, it is a drive that has impressed many users over the years.
Seagate Barracuda 7200.10 250GB Hard Drive
Costs roughly: $65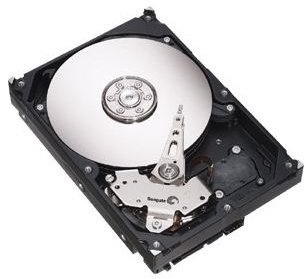 The best hardware you can ever come across is from a Seagate. They offer optimum quality and are only a fraction of the cost more expensive than other hard drives. It sports amazingly quiet operation as is uses less energy, which can save you on your electric bill each month. Best of all, it comes with a 5 year warranty. That alone is hard to top.
Samsung HD250HJ 250GB Hard Drive
Costs roughly: $75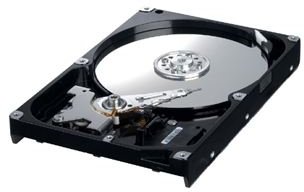 You may be more familiar with Samsung in its other electronic products, such as cell phones, televisions, and anything else not related with computers. Nonetheless, it offers a terrific data transfer rates and operates with very little noise. It does cost a little bit more, but if buying from a more familiar name will give you peace of mind, choosing Samsung is never a bad idea. It also comes with a 3 year warranty.