A Gamer's Review of the Merc Gaming Keyboard
Ideazon – The Gamer's Keyboard (5 out of 5)
When it comes to gaming keyboards, Ideazon is one of the top names in the business. They offer some of the sweetest keyboards around, with everything from special keysets for gaming to optional back lighting for those late night raids. While they don't offer hundreds of different models, they offer those that will give us hard core gamers the edge that we want (and need) when it comes to our favorite online games, and they offer us a pretty good variety to choose from. So, when I was in the market for a new PC gaming keyboard, I decided to try one out from Ideazon.
The Merc Package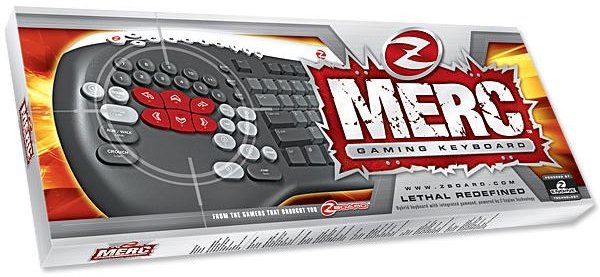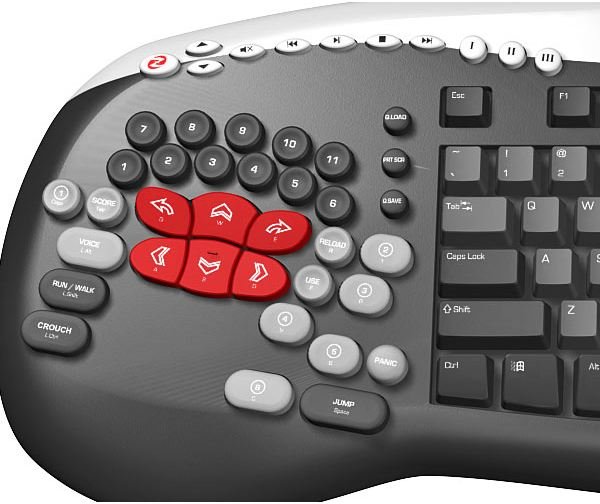 Merc Gaming Keyboard
I decided to go with the Merc gaming keyboard package that came with the keyboard, the GM-200 gaming mouse, and the Merc Ideazon gaming headset. (I mean, you just can't go wrong with all three of those for only $49.99 – right?) I placed my order online, which was extremely easy to do, and patiently waited for my brown box to come. The order arrived faster than I expected, which was awesome and I broke into the box like a little kid at Christmas time.
My first glance at the keyboard actually surprised me – it was smaller than I thought it would be. This can be good or bad, so I decided to wait and see how it functioned before I made my call on the length of the keyboard.
I plugged it all in and followed the set up to get the software installed. The first time didn't work properly, so I had to uninstall and reinstall the software. That did the trick. When the software is installed properly, you will see a little green "Z" icon in the bottom of your tray. This is your Ideazon software that accompanies the Merc and is what allows you to switch from game to game and program your keys specifically for how you want them. There are more games listed here that the keyboard is programmed for than I would have expected, which was sweet. There is also a place to create your own custom setup for any game not listed, or you can download other peoples creations from Ideazon. Of course, you can easily change the keys for your favorite game to fit how you play and how you prefer your keys to be set up.
The Layout of the Keyboard
When it comes to the layout of the Merc gaming keyboard, it's pretty decent. My only complaint is that the normal keyboard area is a bit smaller than what I'm used to, so it forces me to pull my arms and shoulders in, which hurts after a while if I'm typing for long periods… but I didn't buy it for that, I bought it for gaming.
The 10-key area is coupled with the arrow keys and the delete, home, end and so on. You simply hit the NUM lock to toggle this on and off. At the top of the keyboard, there are special sound keys that allow you to adjust the volume of your game or movies with just a couple of buttons. There are also three special keys that allow you to toggle back and forth between your favorite three gaming layouts for the keyboard – which is awesome when you get frustrated with one game and want to move on and forget to change up the keyboard layout.
But, here is the really cool part: the gaming key area. This part is broken down into a slightly slanted area with keys that are designed to fit your hand and allow you maximum usage in a small area. There are the QWEASD keys here in the center for your movements, keys for your favorite items hotbar labeled 1-11, and other special keys for running and walking, maps, crouching, jumping, shooting, and so on.
I tried out the layout on both Warhammer Online: Age of Reckoning and World of Warcraft and both worked great. I admit, I'm hooked. I won't be looking for another gaming keyboard for a while, as this one offers everything I needed.
This post is part of the series: Top Gaming Keyboards Reviewed
A selection of gaming keyboard reviews, offering a look at some of the best and worst keyboards for gamers wanting to enhance their game-play with these cutting edge computer keyboards.