HP ProBook 4430s Review: Professional Quality at an Amateur Price
Business Grade - Professional Expectations
Although the consumer laptop market is massive, there's also a large market for business laptops. In this market it's not just the hardware that is important, but also the design of the laptop and the value-added software. A great business laptop needs to have an elegant, professional chassis that's durable enough to survive frequent travel. It also needs to have software that provides excellent security.
That's a lot to ask, particularly for under $1000. HP, however, is promising all of this for as little as $579. Is it possible to create a competent, professional laptop with a meager budget?
Design (5 out of 5)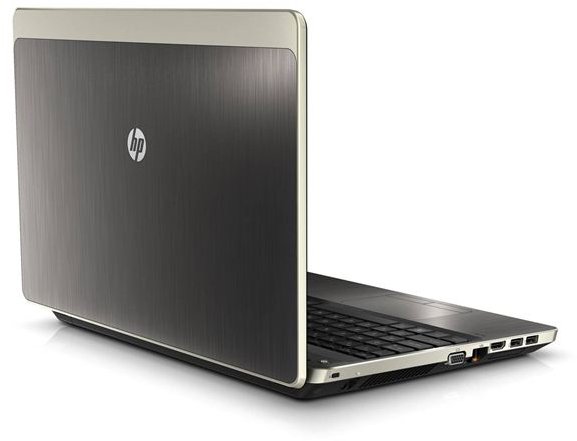 At first glance you'll be hard pressed to tell the ProBook 4430 from any other business laptop, and considering the price, that's a compliment. Most of the laptop's lid, with the exception of a plastic strip along the top, is made of brushed aluminum. The metal isn't as thick as what you'd find on a MacBook, but it looks great. This same finish can be found on the interior of the laptop, and the result is a feeling of luxury.
Keyboard critics will have very little to harp on, as this ProBook comes equipped with island-style keys that are large and provide good travel. There's almost no keyboard flex to be found, even when purposely trying to induce it. The touchpad has a conventional two-button layout that works extremely well, although the left/right buttons could use a little more travel.
Display and Audio Quality (3 out of 5)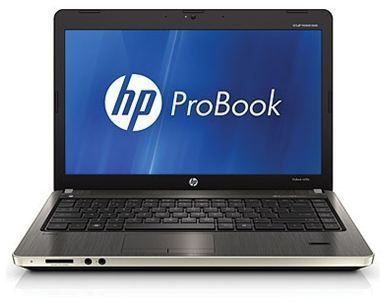 Matte screen fans rejoice - the 4430s features a matte 14" display. The resolution is only 1366x768, but that's not surprising considering the low price of this laptop. However, there's no resolution upgrade available as an option, which is a bit disappointing. An optional upgrade to a 1600x900 panel would be excellent.
While the matte finish of the display wards off glare, it does suck down the contrast. As a result, the display on the 4430s is a poor choice for multimedia content. Movies tend to appear very washed-out, and it's difficult to tell what's happening in dim scenes because the display can't properly display subtle differences in dark colors.
Surprisingly, audio quality is more than adequate. HP has been making the improvement of laptop audio a priority with its Beats by Dr. Dre brand, and this has been leaking over to all of the company's notebooks. There's not much bass, which is to be expected in any small laptop, but there's little distortion even at full volume.
Hardware Performance (4 out of 5)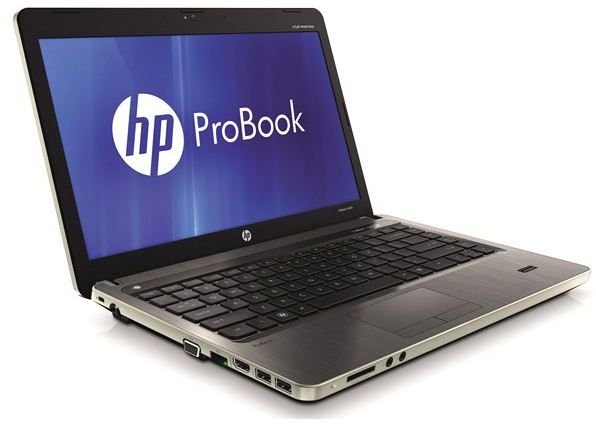 There are, of course, many different configurations of this laptop available. Our review unit came with the following hardware.
Intel Core i3-2310M
4GB RAM
320GB Hard Drive
Intel HD 3000 Graphics (integrated)
4x USB Port
1x HDMI
1x VGA
1x Ethernet
Card Reader
Headphone/Mic Jacks
CD/DVD Optical Drive
As you might expect, this resulted in excellent performance. Although the Core i3-2310M is one of Intel's least powerful second-generation Core processors, it is still far quicker than any processor from AMD and quicker than Intel's older processor line. The included Intel HD 3000 IGP also performed well. Let's have a look at some benchmark data.
SiSoft Sandra Processor Arithmetic: 29.53 GOPS
7-Zip Compression/Decompression: 4665/6028
3DMark 06: 2454
While there are quicker laptops available, these results are extremely competitive with any laptop priced below $600. And remember, our configuration represents the most basic model available. Upgrades to Intel Core i5 and i7 processors and a variety of other components are available.
The base 6-cell battery provides up to six hours of battery life, although real-world use will result in around 5 hours assuming that WiFi is one and the display brightness is reasonably high. An optional 9-cell battery can further improve battery life, but will cost you $59 dollars. Even without the battery upgrade, however, the HP's endurance is on par with other laptops of this size.
Software (5 out of 5)
One of the differences between a consumer and a business laptop is the software installed. Businesses are obviously concerned about information security, so they look for laptops that come pre-configured with simple ways to keep information from falling into the wrong hands.
HP's solution is called HP ProtectTools. It includes features like drive encryption, password management and enhanced pre-boot security. Although these features don't have to be used if you don't need them, they're a great benefit if you do. The password management solution, for example, is handy for both businesses and consumers alike.
That's not all. There's a wide range of other software including HP QuickWeb, a quick-boot mini operating system, and custom power and wireless networking management. In the past, such features often hindered rather than helped, but most of what HP is offering is truly useful and isn't replicated by other laptops in the same price range.
Conclusion (5 out of 5)
Although the ProBook 4430s has a few minor flaws, it's excellent considering the price. Remember, we're talking about a laptop with a second-gen Intel Core i3 processor that starts at just $579. Many consumer laptops at this same price have cheap plastic bodies with terrible glossy displays.
This laptop is an entirely different and more refined beast. It offers a matte display that's usable in almost any lighting conditions and an aluminum finish that will look great in any conference room. Budget-conscious business professionals in the market for a new notebook absolutely must give this laptop consideration.
References
Author's personal experience.
HP.com