Razer Lycosa Review - Razer Gaming Keyboards
Razer Keyboards (5 out of 5)
When it comes to gaming PC keyboards, Razer is one of the top names on the market. No matter what type of gamer you are, a beginner or a pro, you have heard of Razer gaming keyboards. But, how do you know if you should spend the money on one or not? Easy, you check out some gamer's reviews of these great keyboards to help you know if they really will do what you need them to do.
Razer Lycosa™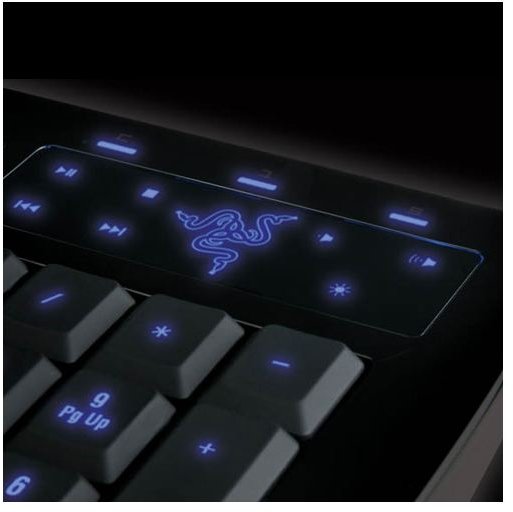 The Razer Lycosa is a middle of the road gaming keyboard that offers some awesome features for gamers everywhere, and delivers beautiful game play that you can't find anywhere else. The Lycosa offers a swift movement on the keys and in game play, that will allow gamers the utmost dexterity when it comes to keystrokes and movements. You can easily launch attacks, wipe out mobs, and rule the field when you are using this keyboard. Here are some of the special features that the Lycosa offers gamers out there: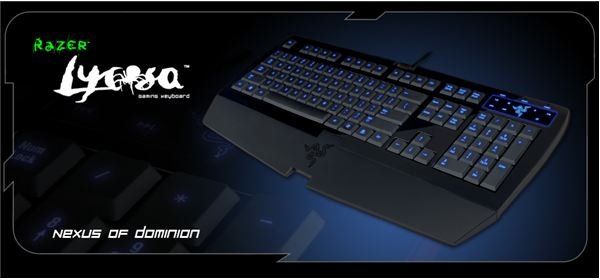 Sleek design with a non-slip rubber finish that allows fingers and wrists to stay where they are - even in the midst of lengthy battles. This not only makes the keyboard comfortable, but it allows you to keep your hands steady, even if you aren't.
Backlight illumination that offers a special "WASD" cluster lighting option for those long night battles, when you don't want to wake anyone else up with room lighting.
Programmable keys that offer special access for macros and other game-specific actions.
Anti-ghosting capability to help keep your keystrokes on top of the game and not cause your keyboard, or your toon, to move where you don't want them to go, or lock up and miss a stroke.
Beautiful, slim keyboard with Hyperesponse™ Technology which offers a reduced latency and helps to maximize the response for in-game actions.
TouchPanel™ with easy access media keys.
Gaming mode for deactivating the Windows key.
Ten customizable software profiles for game switching at a moments notice.
Earphone and microphone jacks for easy switching in-game for communication with friends and allies.
The Razer Lycosa works with Windows XP, x64, Vista, and Vista64, and needs 35MB of hard disk space. On the Razer site, this gaming PC keyboard retails at $79.99. While the Razer Lycosa does cost more than the Razer Arctosa, there are differences that will make this gaming keyboard worth the extra cash for those who are truly hard core gamers.
This post is part of the series: Top Gaming Keyboards Reviewed
A selection of gaming keyboard reviews, offering a look at some of the best and worst keyboards for gamers wanting to enhance their game-play with these cutting edge computer keyboards.