Lenovo IdeaPad U260 Review: Stylish, but Functional?
Coming Back in Style
Lenovo had a lot of great material to work with when it bought IBM's PC division. The ThinkPad laptops were well known for their durability, utilitarian design and unique attention to craftsmanship.
They were not, however, known for their style - and Lenovo has had to practically construct a whole new brand with the IdeaPad line of laptops. Built for consumers rather than enthusiasts and business users, the IdeaPads have always been more boastful than the somber ThinkPads, but better looking? That's arguable.
Enter the U260. This small laptop boasts a 12.5" display and a super-thin design. It's obviously crafted with style in mind, which is probably why it has a rather high $899 price tag. Does this laptop bring substance, or is it all flash?
Design (5 out of 5)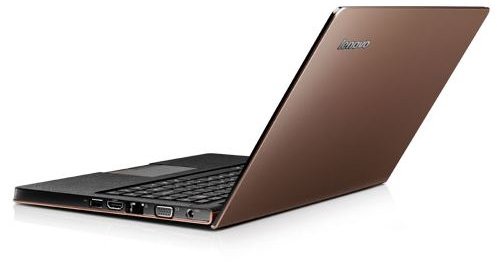 You could be excused for mistaking the IdeaPad U260 as some sort of dressed-up ThinkPad Edge. Although built for style, the U260 doesn't forget functionality. The metallic lid can be had with either a mocha or orange coating, both of which are matte and very resistant to fingerprints. The only gloss on this laptop is the Lenovo logo, which is coating in chrome.
Opening the laptop doesn't change the tune. The keyboard, palmrest, and all other surfaces are entirely matte. In fact, the comparisons to the ThinkPad line are easy to continue, as the U260's excellent island-style keyboard is very similar to the one found on the ThinkPad Edge. The interior is entirely clad in black, as well, giving the entire laptop an understated appearance.
That's not to say that the U260 fails to look good, however. Instead of playing to your eyes, the U260 impresses your fingertips. The palmrest is made of a soft and silky material with a leathery texture, yet the laptop itself remains incredibly firm, as if it contains no hardware but is instead one solid block. The trackpad also impresses upon touch. It has a smooth glass finish that provides only slight resistance, making multi-touch gestures a pleasure.
Features (4 out of 5)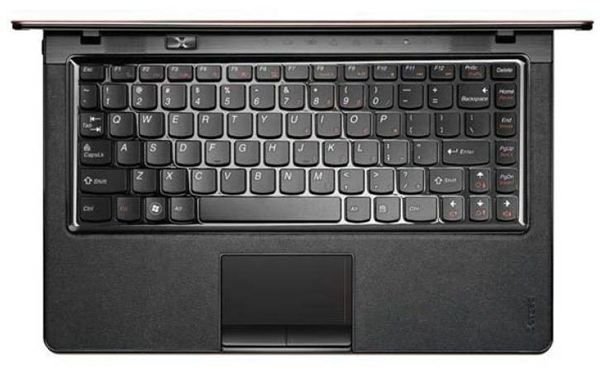 Even the display of the IdeaPad U260, which has a resolution of 1366x768, is matte. The U260 is, as a result, easy to use in a brightly lit room and even comfortable to use for short periods of time outdoors. The only downside to the matte display is the image quality, which seems a little flat. That's typical of any matte laptop display.
The U260 has most of the features you'd expect from an ultraportable. The .3 megapixel webcam is grainy, but serves its purpose. Bluetooth is included, as is wireless b/g/n and 10/100/1000 Mbps Ethernet. The only slightly lacking area is connectivity; while the U260 does offer VGA and HDMI out as well as two USB ports and a combo mic/headphone jack, the laptop doesn't have USB 3.0 or Firewire. Oddly, the U260 does include a PCI Express mini card slot.
Performance (4 out of 5)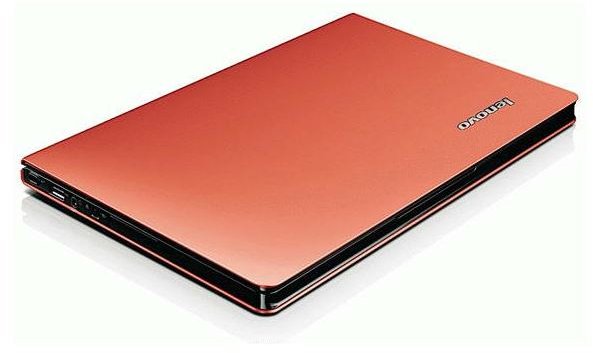 The IdeaPad U260 is powered by an Intel Core i3 380-UM processor with a clock speed of 1.33 GHz. It is not one of the new Sandy Bridge models, which aren't slated to arrive until at least late February. While four gigabytes of RAM is standard, the U260 has to get by with Intel HD graphics. This configuration represents the least expensive U260 model, but there aren't many variations available. Upgrading will net you a faster processor, but not much else.
If you read my review of the Lenovo ThinkPad Edge 11, you already know how the performance story is going to pan out, as the Edge 11 and the U260 have the same processor. The U260 achieved a score of 3416 in PCMark Vantage and managed to squeeze out a score of 1546 in the Peacekeeper Browser Benchmark. The 3DMark 06 score was a very low 1141.
These results, with the exception of 3DMark 06, are better than average for an ultraportable with a ultramobile processor. The Core i3-380UM in the U260 is faster than the previous Core 2 Duo CULV processors and is quicker than any of the current AMD Neo processors.
On the other hand, the U260's performance is still far behind that of a standard 15.6" laptop. Any normal Core i3 processor will be substantially quicker. Subjectively, the U260 doesn't feel remotely slow when web browsing, but its performance limits will become obvious if you try to transcode video or play a 3D game.
Battery Life and Portability (2 out of 5)
Less than an inch thick and weighing just a tad above three pounds, the IdeaPad U260 is very easy to cram into a bag and go. Even my old Samsung NC10 netbook felt a little more encumbering, although that's likely because of its thickness rather than its weight. As long as you have a container large enough to fit a 12.5" laptop you should have no problem taking the U260 on the road.
The only problem is that the battery might be dead before you anticipated. You see, making a laptop as thin and light as the U260 isn't easy, and it requires sacrifices. In this case, the battery is throw upon the alter. The U260 has a relatively small 4-cell battery that isn't user serviceable. It does what it can, but it gives up the ghost after about three and a half hours of use with WiFi on.
This is the real dent in the U260's otherwise pristine armor. In the name of style, the U260 has had to reduce the size of the battery. You'll need to spend more time near a power socket than you'd otherwise hope for.
Conclusion (4 out of 5)
Still, battery life isn't everything. If you need a laptop with more than three and a half hours of endurance, cross this one off your list. It just won't cut it.
Everyone else, however, should still take a look at the U260. Yes, it's a bit pricey considering the hardware, but actually using the laptop should help you understand why. The design and construction of the U260 has far more in common with luxury laptops like the Sony Vaio Z and MacBook Pro than budget ultraportables like the Dell M101z or Toshiba T235D. The keyboard and trackpad are fantastic, and while this isn't officially a ThinkPad, the U260 feels durable enough to make it through significant travel unscathed.
If the U260 had better battery life, it'd be a 5-star laptop without question. Given that weakness, I have to knock it down a star - but the U260 is nearly perfect in every other way.