Top 5 Business Technologies Of 2008 - Hot New Technologies In Business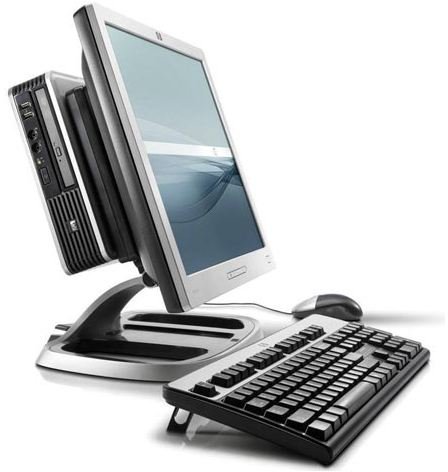 Here are the top 5 technologies that have had the biggest impact on businesses I have dealt with in 2008. Each has helped establish an environment that now delivers optimized PC performance and seamless integration of services. These technologies help provide a coordinated approach to workflow management, while embracing new innovations at a time when technology is improving at a rapid rate. They become even more important developments when we consider global and political pressures being applied in today's world, such as energy conservation, material shortages, and credit crunch bailouts – all of which make optimization of technology and resources of paramount importance.
HP Compaq dc7800 PC (5 out of 5)
A couple of months ago, I provided business analysis and desktop appraisal for a financial institution when the IT Director gave me license to 'go green'. Being familiar with the logistics of the site and personnel employed within the company, I knew they could benefit from a couple of 'green' computer options so this was the correct environment in which to implement such a computer strategy. What transpired was the successful roll-out of over eight hundred new HP Compaq dc7800 desktops.
Innovative, functional and practical in equal measure, the ultra slim dc7800 is a brilliant little desktop. It is energy efficient and takes up minimal space. For such an innocent little unit, it also packs a considerable punch.
Where other compact desktop models fail to deliver adequate processor power, memory and/or additional components, the HP Compaq dc7800 PC is a feature-rich desktop that offers everything a standard desktop user could need, and all at a very reasonable price. It makes a lot of business sense for any rollout, large or small, particularly where desk space is at a premium.
Windows Server 2008 (5 out of 5)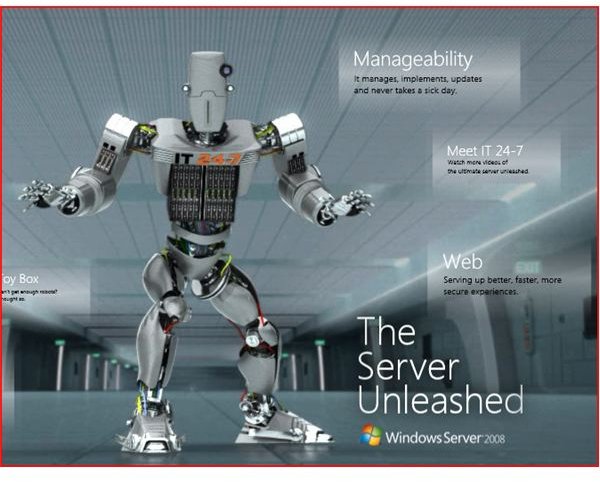 With the introduction of multi-core versions of Intel and AMD processors, and a growing necessity to run a mixed bag of 32 and 64 bit machines, Microsoft launched Windows Server 2008 in February of this year. Implemented as the benchmark server architecture across several sites I work with, Windows Server 2008 is a considerable upgrade from Windows Server 2003, its previous iteration.
With a modified server management console and a Windows Vista kernel, Server 2008 makes implementation, configuration, and administration of server builds easier than before, with minimal installation or migration training required for those coming over from any legacy Windows Server infrastructure. The Internet Information Server 7 component offers a slick web presence, and 2008's integrated virtualization technology has been embedded into the OS to enable, amongst other things, quicker processing of tasks across multiple locations.
With impressive features such as an enhanced set of administration controls, a clean and impressive Server Manager 'switchboard', IPv6 and SMB 2.0, Windows Server 2008 is vastly improved. Crucially, it can be installed seamlessly onto most platforms and handles server administration with much greater automation than previous versions have.
Asus Eee PC (5 out of 5)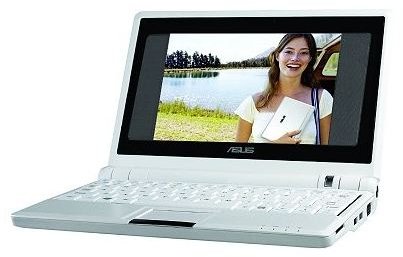 The Asus Eee Linux Laptop is a wonderful little portable computer, built for ease of mobility but with no distinct lack of power or features. Many of the 'upgraded' ultra-portables that enter today's market have a trade-off somewhere along the line when it comes to spec build, and ultimately leave you wondering what exactly was the point of having that marginally lighter weight, slightly improved processor power, or better dispersion of heat and noise. These are often such marginal plus points that they don't warrant making the change.
However in the Eee, Asus has a stellar ultra-portable notebook offering, and a sure-fire winner for Linux users. It is an exceptional all-in-one ultra-mobile laptop, lightweight and small enough to tuck into or operate from the hand. The Xandros desktop delivers slick operation, there are extensive USB ports, and the display is vibrant, without fade or distortion.
For such a small laptop, navigation is easy thanks to the highly responsive touchpad and keyboard. However, these do take some time getting used to, such is the compactness of the unit. The Asus Eee provides everything I need from a 'mini', enabling me to work, play, and communicate effectively from any location. Some argue that the screen and storage capacity are too small, but if you want an improved spec or larger screen, why buy a sub-mini? Surely you would be better served with a Dell XPS, Samsung Q45, or HP Pavilion? For me, the Asus Eee PC provides everything I need from a dynamic, fully fledged computer that is smaller than a hardback book and runs on the Linux platform.
Intel Xeon L5400 Quad-Core CPU (5 out of 5)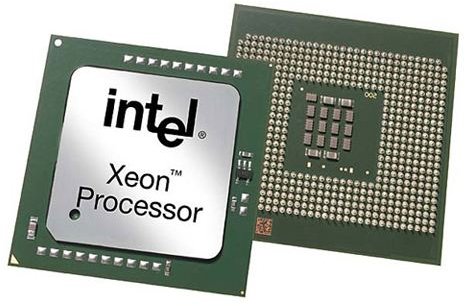 Beta tested and installed on server platforms for financial forecasting and planning businesses, and having benchmark tested on several gaming rigs, I have found the Intel Xeon L5400 Quad-Core CPUs are a very impressive upgrade from the Intel L5320 and L5310.
Designed to deliver energy efficient processing within workstations and servers, the Xeon L5400 CPUs have enabled individuals and manufacturers alike (Dell, Fujitsu, HP and IBM, to name but a few) to build high performance machines that run considerably faster than previous rigs built on Intel or AMD processors. The L5420 and L5410 run at 2.5GHz and 2.3GHz respectively and have 12MB of on-die cache which almost doubles the capacity of legacy Intel processors.
The price tag may still be too high for the standard user or low spec server architecture requirement, but with 1333MHz FSB speed and low-voltage dual core processing, these offer an exceptional upgrade for the processor-hungry agenda, when benchmark testing high spec rigs, or for solid, all-round server performance.
Panasonic Toughbook CF-W7 (5 out of 5)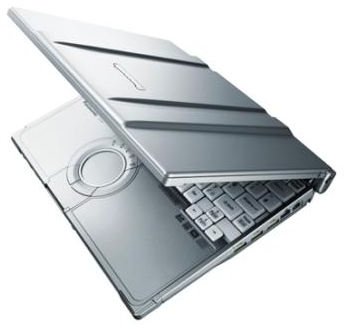 Having rolled out various 'semi rugged' laptops within healthcare organizations in 2008, from the Motion, Toshiba Portege and Panasonic Toughbook ranges, it is the latter which consistently impresses management, staff, and patients.
The Panasonic Toughbook range of ruggedized handheld computers offers tremendous staying power and resilience compared to other models, and users still aren't hindered greatly in terms of performance and mobility of use by the added weight and girth of the units. The Panasonic Toughbook CF-W7, for example, offers a fantastic compromise between processor power, style, and durability. While it cannot withstand being dropped from great heights, it still functions perfectly when buffeted during transportation, knocked about during use, exposed to the elements, or spilt on.
The CF-W7 also has an adequate, uncomplicated specification which caters to most business requirements in the mid-range division. It combines an outstanding 12in transflective widescreen display, hugely impressive 6+ hours of battery life, and excellent processor power for a device that can run for such an extended period of time. For the extensive traveler or mobile computer user, such as those in construction, finance, or healthcare, the Panasonic Toughbook CF-W7 is a tremendous buy.
This post is part of the series: The Best Technologies 'List' 2008
Looking at the best technologies I have come across in 2008 for the home and business. We discuss the best gadgets, most stylish innovations, and newest performance enhancing hardware technologies that have had a groundbreaking impact on our culture in 2008.