The Top Five 1 Click DVD Copy/Copying to Hard Drive Tools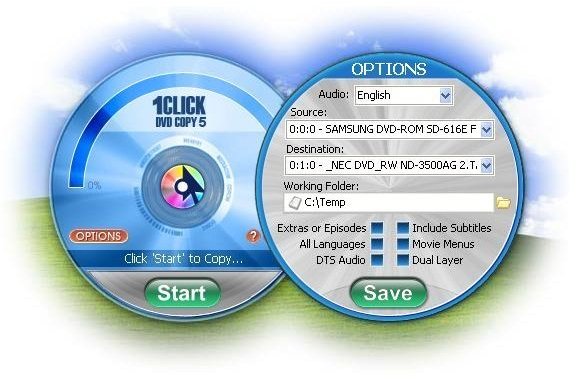 DVD Copying to Hard Drive
Copying a DVD to your hard drive can take quite a bit of time and patience, particularly when you're setting up the volume and selecting files to be copied. Luckily there are several tools available that can both manage the progress and automate some of the more intricate settings that need to be made.
With a DVD copied to your hard drive you can regularly view the contents without worrying about damaging the original as well as make copies if you hold copyright or have the permission of the copyright holder.
Available tools for copying DVDs to hard drive range from free to expensive, so let's take a look at them.
1Click DVD Copy
Making the task of copying a DVD to your hard disk drive as easy as possible, the latest version of 1Click DVD Copy is Windows 7 compatible and will allow you to not only copy DVDs to your hard drive but to also burn them to a blank disc.
This application will also shrink the DVD if necessary so the data will fit into whatever media you want to copy it to, and uses CPRx technology to copy the most recent DVD releases. Finally, this application can be used on low-end Windows XP machines as easily as it can on a brand new Windows 7 laptop.
No trial version is available, but you can purchase a copy ($59.95) from www.lgsoftwareinnovations.com.
Magic DVD Ripper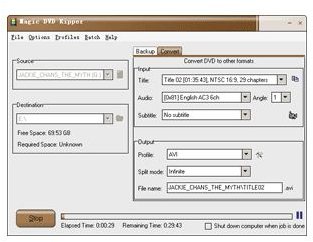 An alternative DVD copier might be Magic DVD Ripper which is suitable for converting DVDs to a range of formats, most of which can be viewed directly from your hard drive.
Magic DVD Ripper, however, is also aimed at users of portable devices like iPods and therefore offers additional functionality beyond simply copying a DVD to a hard disk drive. Output formats include VCD, AVI and DivX, WMV, iPod and PSP. There is no burning software featured with this application, so how you save the copied content is up to you!
You can get a fully functional trial of Magic DVD Ripper free from www.magicdvdripper.com – meanwhile a full copy will set you back $34.97
Handbrake DVD Copying to Hard Drive
If paying for expensive utilities isn't your thing then HandBrake might be a suitable utility for you. This open source software is available for Windows, Mac OS X and Linux and can be used to copy content from DVDs and save it to your computer in MP4 and MKV formats.
Versions are available for Linux Fedora and Ubuntu, Windows 2000 and later and Mac OS X Intel and PowerPC as well as a 64-bit Mac OS X release, and you can download your free, open source copy of Handbrake from handbrake.fr.
(Image by author)
DVDSmith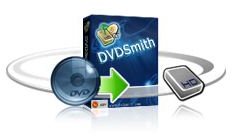 A perfect DVD to hard drive copying tool, DVDSmith is capable of saving the contents of a DVD to your hard disk drive as a full DVD folder, which means extras, isolated soundtracks and movie chapters will all appear on your HDD as they do on the original disc!
The software boasts perfect reproduction of audio and video to make the output indistinguishable from the original and as well as providing options to save the full disc or just the movie, compatibility with both PAL and NTSC and the ability to copy the disc quickly, DVDSmith is also free!
Get your copy from www.dvdsmith.com.
DVDShrink
Another free solution, DVDShrink is designed predominantly to backup DVDs and save them to hard disk, thereby saving the content you have paid for in the event that the disc breaks or is scratched.
No disc burner is included with this app, however, it does produce files that can be burned to disc later on. A huge user community surrounds DVDShrink which remains a popular DVD copying utility.
Get your free copy from www.dvdshrink.org.
(Images via corresponding links except where stated)