The Cheapest Solid State Hard Drive Laptop Computer with 120GB or More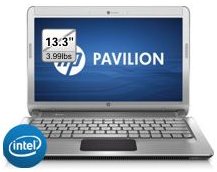 SSD Drives for Laptops
If you are in the market for a new mobile PC, you may be looking for the cheapest solid state hard drive laptop computer with 120gb or more space available. SSD, or solid state drives, are going to be the new standard in PC storage, but for right now they are still kind of pricey unless you get a lower capacity model. However, there are some decent deals available for those willing to spend the extra money to get the increased performance that SSD offers over standard mechanical hard drives. In this article, we'll look at some of the cheapest SSD laptops currently on the market to help you consider the options.
HP Pavilion dm3t Series
The HP Pavilion dm3t series of notebook computers is part of HP's ultra-portable computers with a starting price of $549.99 for the base model. It features a 13.3" screen, an Intel processor U5400 with the option to upgrade to a Core i3 processor, and weighs less than 4 pounds. An optional 160GB solid state drive is available as an upgrade, but it adds $290 to the price of the computer. It comes standard with a 320GB hard drive and for $90 more you can double that to a 640GB drive.
The next model up is the dm4t series which has a base price of $699.99 and comes with the Core i5 processor and much faster hardware. It comes standard with a 500GB hard drive, but you can upgrade to a 160GB SSD for an extra $300. You may also consider the HP Slate 500 Tablet PC which comes with a 64GB solid state module.
(Image credit: HP.com)
Dell Laptops with SSD
The Dell XPS 15 laptop has a base price of $799 and comes with an Intel Core i5 processor and 1 GB of video memory powered by an NVIDIA GeForce GT 420M chipset, plus 4 GB of DDR3 memory. It comes standard with a 500 GB hard drive, but for an extra $550 you can change it out for a 256GB SSD. That's almost the price of the computer itself. Dell has many other models that will let you select the 256GB solid state drive, but they all add $500-600 to the price tag of the laptop. It's not really worth the upgrade at this time.
One of the cheapest Dell SSD laptops is the Latitude E6410, which falls under their small business category. It has a base price of $699.99 and comes with 160GB hard drive, but for $350 more you can change it out for a 128GB SSD. The 256GB SSD drive upgrade costs $650. Again, that's almost as much as if you bought another of the same base model computer.
Toshiba Qosmio X505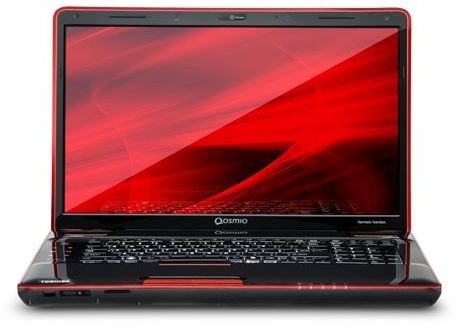 Why scrape the bottom of the barrel while trying to get the latest technology? If you want to really go nuts and spend the money on a seriously awesome laptop, check out the Toshiba Qosmio X505-Q898. This thing has such crazy tech specs that it doesn't even compare to most any other laptop on the market. For starters, it has an 18.4" widescreen monitor. That's enormous for a 'portable' PC. It also features a Core i7 processor, 6 GB of RAM, GeForce GTX 460M video, and much more. This gaming laptop is really a desktop packed into a somewhat mobile machine, and because of all that hardware the battery life is less than four hours.
What sets this machine apart is that it has both an SSD and a standard hard drive. That's right, it has BOTH. The SSD is 64GB which is perfect for loading the OS like Windows 7, plus it has a 500GB 7200rpm SATA hard drive for data and other programs. Talk about a winning combination.
(Image credit: Toshiba.com)