Choosing a Small Form Factor HTPC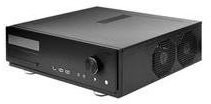 Finding a Small Form Factor HTPC
If you're planning to buy a home theatre PC (HTPC) there are several different case sizes you could use. You might opt for a compact shuttle or even a full-sized tower if you have room. In most cases however the best solution might be a small form factor HTPC case, with similar dimensions to a DVD player or sound system separate.
Various manufacturers are providing suitable ready built HTPCs that can be easily added to any living room or home theatre area without looking anything like a computer.
So what should you look for in a HTPC – and is a small form factor device the best option for you?
Drives, Digital Displays and Remote Controls
Your HTPC should be equipped with at least one hard disk drive, a DVD or Blu-ray player and a remote control – not to mention a digital display so you know what channel, movie or DVD track you're watching.
A quick browse of eBay will reveal several small form factor HTPC devices without digital displays or remote controls – this is unacceptable given the price these devices ship for. While it should be relatively easy to add such hardware, buying a HTPC should mean that they're already included. If you wanted to get your hands dirty, wouldn't you build your own HTPC?
Small Doesn't Equal Light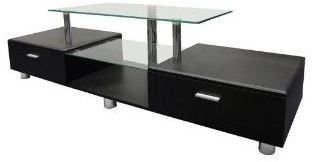 Plans to slide a nice, compact HTPC into the space vacated by your DVD player can come to nothing when you discover that the small form factor HTPC is too heavy for your glass (or even wood) shelf.
Getting around this problem might be as easy as situating the HTPC elsewhere in the room – or resorting to purchasing a new TV stand. Avoiding the problem entirely would mean paying specific attention to the dimensions and weight of the hardware before purchase. You might spend some time measuring the HTPC to ensure that it will fit into its allotted space, so don't forget to also find out how much it weighs, and simulate this on your TV stand or shelf with a tray and some bags of sugar or kitchen weights.
If you can, try and get a device with a mini-ITX size case, which should ensure your HTPC is small and light.
Ventilation for Your Small Form Factor HTPC
The main requirement of any HTPC is that it operates well – and half the battle is won if you can position your system to maximise external airflow in order to facilitate internal cooling.
To this end, no vents or fans on the device should be pushed up against a flat surface and there should be plenty of ventilation space around the HTPC for air to circulate. Preventing this can result in excess heat generating (particularly if you have the device running in a poorly-dusted location) and causing additional problems. Heat can cause the case and fittings to expand, for instance, which can lead to further issues either immediately or later on.
(Image credit: www.amazon.co.uk)