Get a Jump Drive Bracelet for Fun Data Mobility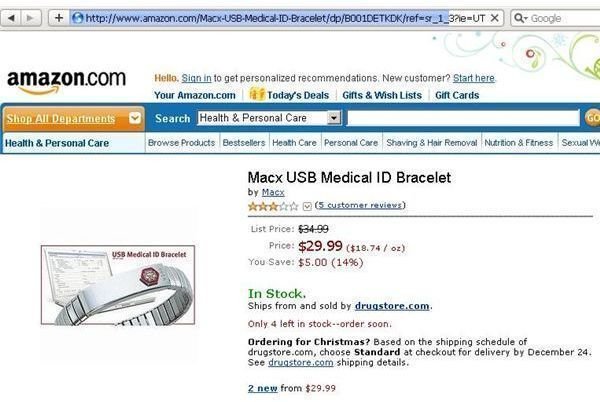 Macx USB Medical ID Bracelet
If you want to have a stylish jump drive bracelet that also carries your medical history and other vital documents so you have them available instantly in case of emergency, the Macx USB medical ID jump drive bracelet may be just what you need. You don't have to wait until the government issues a new ID card to effectively grant rescuers the information they need to treat you properly in the event of an emergency. This fashionable bracelet is sold by Drugstore.com via Amazon for $29.99.
8 GB Silicone Jump Drive Bracelet
Offered through JumpDriveBracelet.com, this orange device looks cool while sporting 8 GB of USB 1.0/2.0 compatible storage. When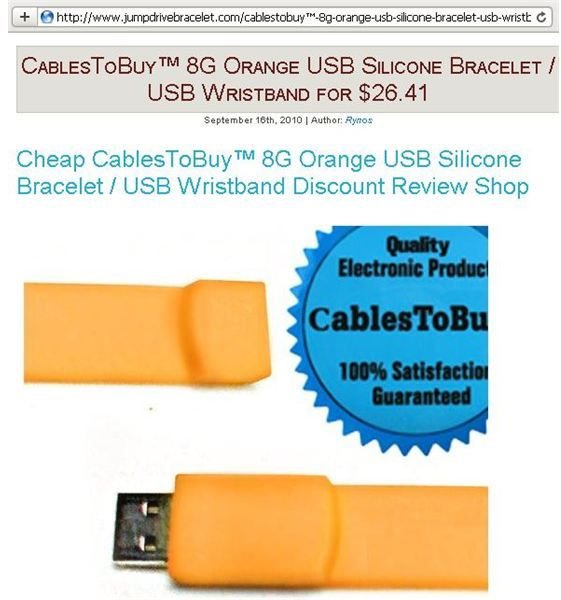 you need to copy a CD or movie, just unsnap this bracelet off your wrist and insert it into a USB port on any computer and you are ready to go. This is perfect for students making presentations, or for anyone who just wants to show off. You can get this stylish USB jump drive bracelet for just $26.41. If you don't like orange, this product is available in different colors and storage sizes.
Stainless Steel USB Jump Drive Bracelet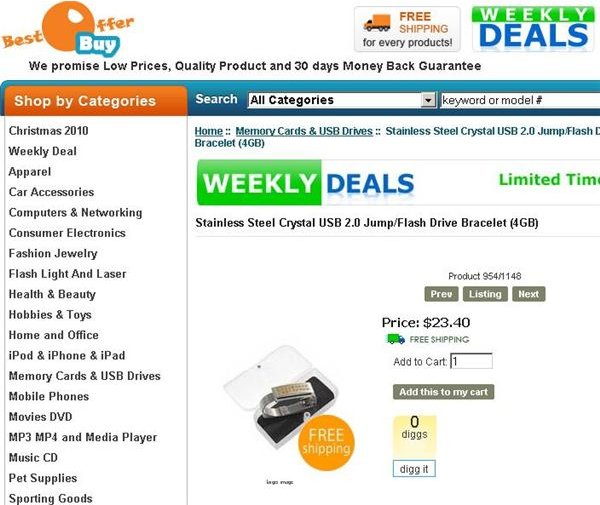 If you want something more substantial in your jump drive bracelet, you can get a stainless steel version from BestOfferBuy.com. For $23.40 including shipping, you can get this beautiful USB 2.0, 4 GB flash drive bracelet.
The USB connector is concealed, making this bracelet look like ordinary jewelry. When you need to share some files, the connector swivels out so you can insert it into a computer.
Create Your Own Jump Drive Bracelet Merchandise
Giving away a jump drive bracelet with your company name or logo on it is a great way to get the word out about your business and your products. Custom jump drive bracelets also make excellent products to sell at your physical or online store. One of the top sources for jump drive bracelets is Graphic Ice where you can order batches of jump drive bracelets screen printed and embossed for $12.92 each when ordered in quantities of fifty, with lower prices with larger orders.
The Graphic Ice USB jump drive bracelet stores 4 GB in a wearable bracelet and works with Linux, Mac, and Windows computers.
ER Card Jump Drive Bracelet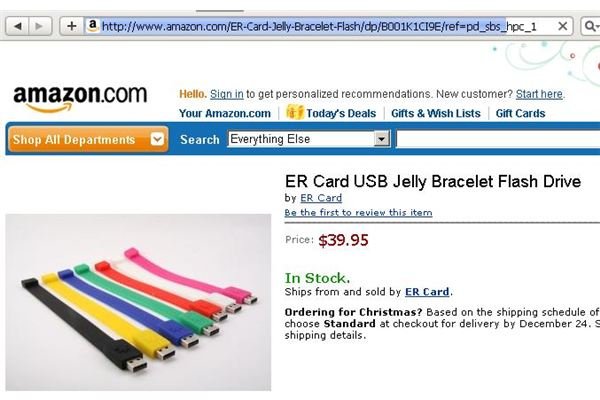 Colorful jump drive bracelets are available from ER Card via Amazon, giving you the choice of bright colors that will make you the envy of the stylish, while impressing the technology buffs in your life when they find out that your bracelet is really a high capacity USB drive.
With this stylish device, you can carry personal information that can help emergency personnel treat you when you are unable to communicate your medical history and other pertinent information to them. Carry contact information for your doctor, information about your allergies and medications, and other information that can speed your medical care in the event of an emergency.
This beautiful product is for sale for just $39.95.
Conclusion
These top 5 jump drive bracelets can help you build your business, impress your friends, and save your life. Now that you know about these wonderful devices, pick out the one that you like best and enjoy.