A Guide to the Best Wireless Laptop Keyboards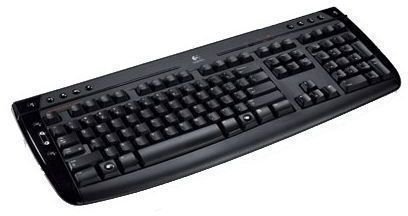 The Best Wireless Laptop Keyboards
All laptops come with an included keyboard, but that keyboard isn't always the best. It is often times more cramped than a traditional keyboard, and many laptop keyboards are missing features like a numpad.
The solution to this is to purchase a keyboard for use with your laptop when you're at your desk. Wired keyboards work fine for this, but they are a bit annoying – you have to connect and disconnect the keyboard manually. A wireless keyboard is a better solution that helps you retain your laptop's portability. Let's look at a few excellent wireless keyboards.
Logitech K320 Wireless Keyboard
If you're looking for a simple, functional, inexpensive wireless keyboard, the Logitech K320 is an obvious choice. This basic black keyboard has all of the functional features you'd want from a keyboard including a full numpad and numerous function/media keys. The keyboard connects through 2.4 GHz wireless via USB doggle.
There isn't anything extra on the K320. It doesn't have a special ergonomic design, it doesn't use Bluetooth, and it doesn't have any special key design. However, considering the price of about $25, it's hard to complain. Most people will find this keyboard perfectly adequate for their needs.
Microsoft Bluetooth Mobile Keyboard 9000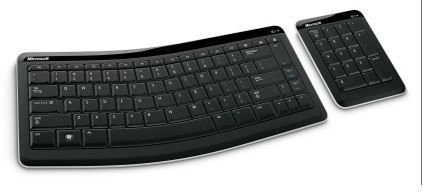 The slim, ergonomic Microsoft Bluetooth Mobile Keyboard 9000 is designed specifically for use with laptops. It is slim, relatively lightweight, and has a small footprint. It comes with a numpad, but the keyboard and numpad are separate units, which means you can place the numpad in a convenient position or simply remove it from your desktop when you don't need it.
Because this keyboard uses Bluetooth, you don't need to use a dongle to use this keyboard with your laptop. This is extremely convenient, as it means you won't have to attach or remove anything when you take your laptop away from your desktop. The Microsoft Bluetooth Mobile Keyboard 9000 is about $80, but that's a reasonable price for a wireless laptop keyboard.
Logitech diNovo Edge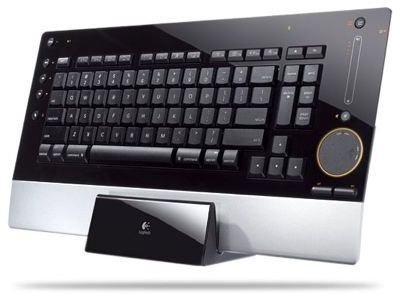 The high-tech Logitech diNovo Edge is another laptop keyboard made specifically for use with portable computers, although it could serve equally well with a desktop. The Logitech diNovo Edge uses an advanced key switch system that provides good feedback with minimal physical key travel. It also includes a feature known as TouchDisc scrolling. This is a small physical disc on the right side of the keyboard that can be used to quickly move through – and between – documents and web pages.
The diNovo Edge wireless laptop keyboard uses Bluetooth and it has an internal rechargeable battery that can be recharged using the included charging stand. This is the best possible arrangement for a laptop keyboard. You won't need to worry about connecting a dongle to use the keyboard and you can place the keyboard on the charging stand when it isn't in use, ensuring that you never run out of battery life.