Buying Guide: The Best Small Form Factor Case for a PC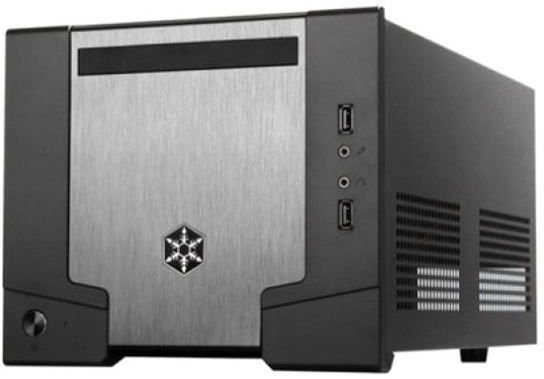 The Best Small Form Factor Case for PC
There was once a time when virtually all computers came in a "mid-tower" case or, alternatively, a large desktop enclosure. These two cases were similar – 12 to 18 inches deep and usually as tall, and about 8 inches wide. Desktop cases were different only because they were flipped on their side.
Now, however, there are a wide variety of cases available. The proliferation of micro-ATX and mini-ITX motherboards capable of supporting high-end processors has made it possible to place a powerful system in a small form factor case. It is important to pick the best case, however, because a poor design can make installation of certain components difficult or impossible.
Let's have a look at a few of the most popular small form factor cases available now.
Silverstone Sugo SG07
The Silverstone Sugo series of small form factor cases has been around for some time now, as the SG07 tag on this case indicates – this is the seventh revision of the series Silverstone has released. It is also the most impressive, and though it is a micro-ATX case, it is clearly built with high performance components in mind.
While small, the Sugo SG07 makes space where it counts. It can fit video cards up to 12 inches in length, it can accommodate CPU coolers up to 117mm tall, and it has a 180mm exhaust fan for high-flow, low-noise cooling. This case can easily handle a gaming system or workstation.
You'll pay about $200 for this case, but it does come with a nice 80+ certified 600 watt power supply. A power supply like that typically costs at least $80, so the Sugo SG07 isn't a bad value.
Apex MI-008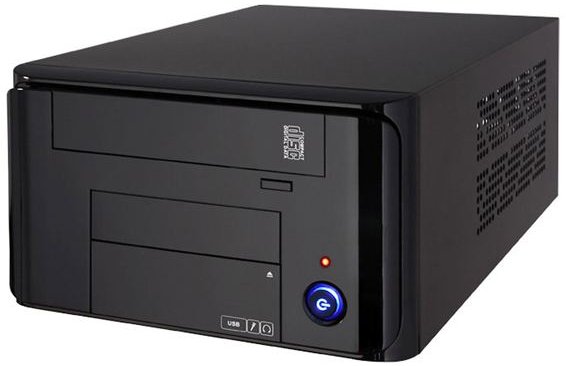 If the Silverstone Sugo SG07 is a BMW, the Apex MI-008 is a Toyota. It is a little bland, but it is affordable and adequate for the needs of many.
The Apex MI-008 is a relatively handsome low-end mini-ITX enclosure that is designed for use either as a tower or a desktop case. It's actually nearly as tall as it is wide, so the orientation matters little. The Apex MI-008 has few features, and it can't accommodate high-performance hardware. However, it does come with a 250-watt power supply.
Combine that with a price of $50 and it becomes easy to see the attraction. Any low-end PC build, be it a home office PC or a simple email box for grandma, is perfect for the Apex MI-008 case.
Antec ISK 300-65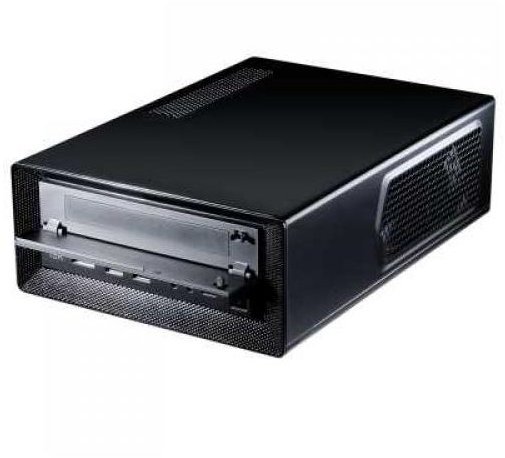 The super-slim Antec ISK 300-65 puts the "small" in small form factor case. At about 12 inches deep, 9 inches tall and 4 inches wide this case is barely larger than most external DVD-ROM enclosures.
Despite the diminutive dimensions, the ISK 300-65 has room for two 2.5" hard drives, a slim-format optical drive and a mini-ITX motherboard. You can't fit much else, however, and your hardware selection will be limited by the included 65 watt power adapter.
These sacrifices should be expected, however. The ISK 300-65 is about half the size of the other small form factor cases recommended here. It is small enough to hide in a desk drawer, making it great maximizing desk space. It is also easy to slide into a home entertainment center.