Find The Best iPad Apps In The App Store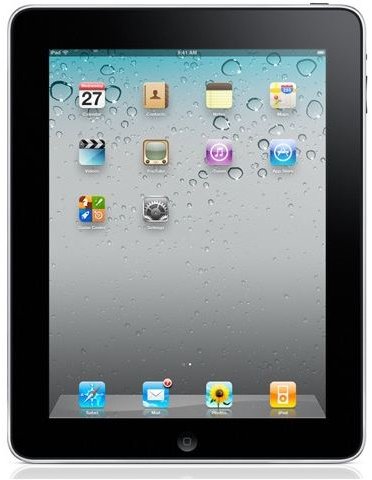 So Many iPad Apps So Little Time
There are thousands of apps in the app store. Some are good and some are, to be honest, awful. How do you know which are the good apps and which are the junk? With free apps it doesn't really matter if you download junk. You haven't lost any money. Paid apps ask you to hand over your hard earned cash, however. Wouldn't it be nice to have an idea ahead of what you were buying before you paid? Are there ways to find the iPad apps? Here are several resources to help you find the best iPad apps and possibly save you money in the process.
You'd think the reviews in iTunes would be a good place to find out out which apps are good. I partially agree. If an app has hundreds or thousands of reviews I'd say it is a safe bet that you can trust the average score on the reviews. However, it there is a small number of reviews I would be suspicious. Many of the first reviews of apps are from friends of the developer or someone trying to be the first person to leave a review. With that said, I still read reviews in the App Store and sometimes base my purchasing decision on those reviews. However, if it is a pricier app I try to look for other resources, like the ones mentioned below.
The list of the top 10, 25, or 50 apps in the App Store isn't always the best place to find great apps, either. Popular apps are usually decent, but they're not always the best.
Reviews on websites
One of the best places to find great apps is the Internet. There are sites solely dedicated to apps. In addition, we have plenty of "Best Apps for" lists available right here at BrightHub.
One great site for reviews is TouchArcade.com. Touch Arcade is a site where you can find the latest app news, articles on app sales, and tons of app reviews.
Other great resources for app reviews are online magazines like Macworld and MacLife. Both of these magazines are constantly reviewing apps, and their reviews are extremely trustworthy.
If you can't find what you are looking for at the resources above just do an internet search for reviews on the title you are looking for. You will likely find a review on one of the thousands of app blogs currently on the web.
Apps For Finding Apps
Believe it or not there are also apps out there for help you find apps. One app that I have been talking about in my articles at Bright Hub a lot is AppAdvice. AppAdvice is a $1.99 app that is based on the website of the same name. The app is well worth $2. It is constantly updated with new app reviews throughout the day. They also have giveways, free app listings, and news.
Do you have tips for finding the best iPad apps? Know of apps or websites that can help? Have an app you think is fantastic? Post it below.