Top 5 Technologies Of 2008: Hot New Technology Gadgets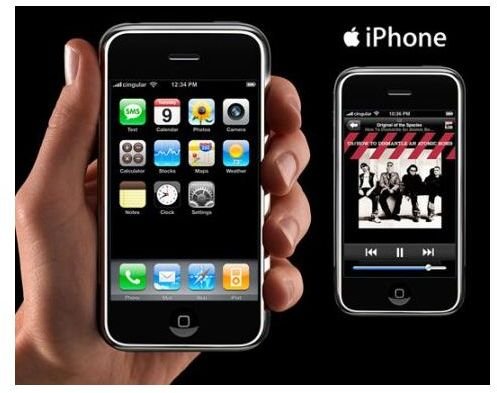 Apple 3G iPhone (5 out of 5)
I can do without all the hype when it comes to new technologies that promise to 'change the way we live our lives'. I am one of those people who would rather see a device settle into the market following its launch, before I go out and purchase one for myself or recommend one to an associate (unless, of course, I'm getting a freebie look at a beta model). So when the Apple 3G iPhone hoopla finally died down (and the inevitable bugs got fixed) I took the plunge and put my hand in my pocket. It is fair to say I have been suitably impressed ever since.
The 3G network which is the core component of the new iPhone is hugely impressive, data exchange and transfer rates are sensationally quick, and software updates to the phone are delivered without fuss or fan-fair. With regard to hardware, the iPhone device itself has changed minimally but impressively since the first release in November 2007 – with enhanced headphone connectivity and a more durable (slightly thicker) chrome chassis. It's a joy to use in so many ways and slender enough to fit into any pocket or bag. The iPhone also comes with groundbreaking touch screen technology and impressive specifications. Integration with the iTunes store makes it quick and easy to download and install applications, of which there are a few thousand now. It's not hard to say that the 3G iPhone is a major advancement in mobile communications.
Slingbox (5 out of 5)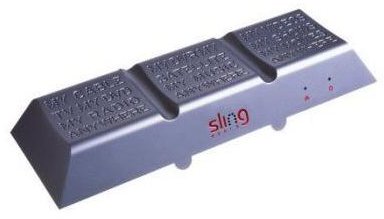 The Slingbox TV signal sender / media streamer is the most impressive gadget I have had the pleasure of stumbling across in 2008, having marvelled at the way such a simple device could reduce arguments over who's turn it was to choose the channel in a TV-obsessed family household.
The Slingbox allows you to stream TV programs directly to an internet connected PC using your broadband connection. The streamed TV signal is delivered by connecting the Slingbox directly to your TV, satellite receiver or cable box. This sounds far too simple to be true, but it genuinely is. The Slingbox is a dream to setup and use, I've even heard rumors that my wife was able to configure our device in my absence, but I'm not convinced she didn't call a 'techi friend' to do this for her! It is also an incredibly reliable device for this type of media streaming and can even send freeview TV signals without the need for direct connectivity to a TV. Although it's a superb innovation which delivers clean, seamless images from your TV to PC straight across your broadband connection, the Slingbox does however come with only one minor flaw. It would be even more impressive if 'version two' came with one-to-many connectivity. (The fancier Slingbox Pro does allows users to watch up to four channels at once.)
Archos 605 (5 out of 5)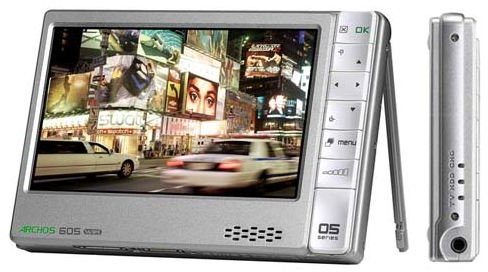 The popularity of the Apple iPod Classic and Nano can overshadow many of the MP3 players which enter the market. And now with the integration of media services and telecommunications in the form of the Apple iPhone, the market has again been squeezed. However, one such MP3 player that made a solid impression on me in 2008 was the Archos 605 Wifi.
Archos have been making portable music devices for a considerable time, and in the 605 they have designed a video and audio unit that incorporates swish aesthetics with a super slim-line casing. It has a wonderful array of features. Playback is immaculate, and 30 GB of storage is capacious. It has a stunning 4.3in screen, control buttons are a breeze to operate, and the handy integrated kick stand enhances viewing pleasure. It is a superb little media player, resilient and delivering wonderful playback clarity - one which I would highly recommend.
Blackberry Curve (5 out of 5)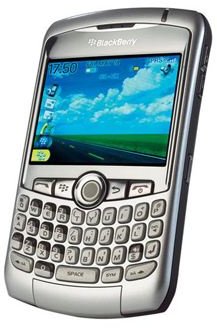 The Blackberry Curve 8310 and 8320 are the newest smartphones in the Blackberry portfolio. Both offer dynamic satellite navigation and impressive mobile multimedia communications. With email, Internet, GPS and a 3 megapixel camera, the Curve is a device that will impress both the business savvy and general consumer. Its feature rich applications, email communications and 3G Internet capabilities are flawless, and the GPS connectivity is hugely impressive, offering precise location pickup, signal strength, and satellite navigation.
The Curve 8310 also delivers an exceptional interface which makes this an impressive device for the road warrior, those who use the underground / subway, or frequently visit back waters. Menu navigation is slick, the full QWERTY keyboard is easy to operate, and applications launch with neat precision. The Blackberry Curve also looks and feels the part, housing an impressive screen that projects brilliant imagery both inside and outdoors.
TomTom Go 720 (5 out of 5)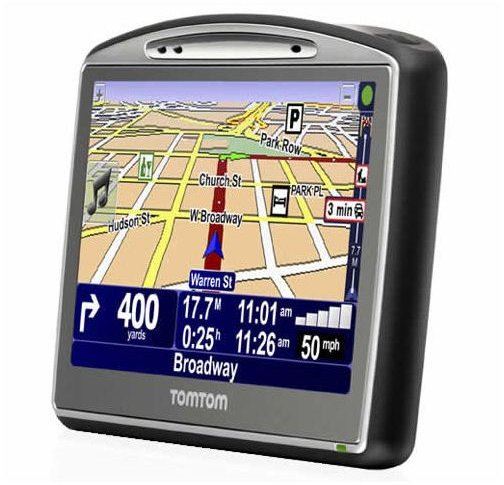 As a top end specification in the navigation device market, and being the flagship unit in the TomTom portfolio, the Go 720 comes equipped with a wealth of advanced navigational functions and features. The device truly does offer everything you could wish for from a top of the range navigational aid, plus the Go 720 also comes with a built in MP3 player and Bluetooth.
As aesthetically pleasing as any TomTom model, with great design lines and durability, the Go 720 handles well. The GUI and menu system have had minor touch-ups from the legacy model, combining well with the screen resolution to deliver easy user interaction and navigation, especially when using 'locate' or 'direct' tasks. Map updates are delivered without fuss or connectivity issues and while they are not 'Live', they are relatively up-to-date.
Map projection is of the highest quality, and the visual and audio output delivered by the unit are second to none. It could however come with more battery longevity and as with all TomTom devices, (certainly at the top end of the price bracket) it would be good to see the addition of text-to-speech functionality and 'Go Live' mapping updates. These features truly would make this an impressive, all in one navigation and audio entertainment device.
This post is part of the series: The Best Technologies 'List' 2008
Looking at the best technologies I have come across in 2008 for the home and business. We discuss the best gadgets, most stylish innovations, and newest performance enhancing hardware technologies that have had a groundbreaking impact on our culture in 2008.