How to Find Free iPad Apps in The App Store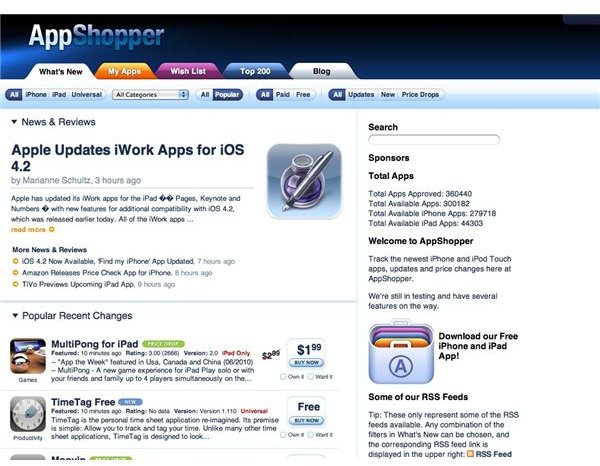 Save Money When Buying iPad apps
Every day more and more iPad apps go on sale in the iTunes app store. Some are from unknown developers and others are from big name developers like EA or Gameloft. The problem is finding out about these sales. You can't look at every app in the app store every day. This article will give you some tips on finding free apps and apps that go on sale.
Look In The iTunes App Store
One place to start looking for free apps is in iTunes itself. iTunes has a top 50 list of free apps in the Applications section of the iTunes store and in the App Store app on your iPad. It is worth checking out and seeing if there are any free apps you would be interested in downloading. Be aware and warned: a lot of these free apps in the top 50 will let you download the app for free but require payment in order to unlock full functionality.
You can also always check to see if a paid app are looking at has a lite version. Some lite versions are free and complete versions of an app. The only difference is the lite version is ad supported. If you don't mind ads, lite versions of apps are a good way to save money.
Finally, when looking in the App Store look at the top twenty five or fifty list. When games go on sale they have a good chance of appearing at the top of sales lists as sales are boosted.
Check Websites Dedicated to Apps
There are many websites on the internet dedicated to apps and listing sales and freebies. Three of my favorites are AppShopper, TouchArcade, and AppAdvice.
AppShopper provides lists of apps that monitor prices and offers news about known sales and updates. You can also subscribe to the site in your favorite RSS reader (that is what I do). The price change list is a great way to catch apps as they go on sale. AppShopper is not just for iPad. They track iPod and iPhone apps too. Better yet, there is a FREE AppShopper universal app that will help you keep tabs on prices no matter what device you're using.
TouchArcade is a news site for iOS apps. It doesn't have an app, but it is a great resource for tracking app sales, especially by the big companies mentioned earlier.
Finally, I recently mentioned AppAdvice in my article about iPhone apps you rarely hear about. AppAdvice is a website and app that not only mentions apps that are on sale but also gives a daily list of apps that are now free. This makes it the perfect place for finding free iPad apps. The AppAdvice app costs $1.99, however.
Track Prices With an App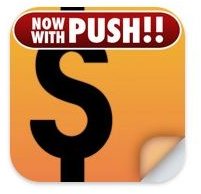 Another app that lets you track the prices of an app is BargainBin. BargainBin lets you set the price you'd like to pay for an app you're interested in. If the app drops to that price or below BargainBin will give you a push notification on your iPad. You can then choose to buy or not. I have used this app for a while and found it to be very useful when it worked. However, it was very slow at times and even crashed often. You might have better luck than me.
There are several other apps available for your iPad that serve the same purpose as BargainBin, but I have never found one that worked as well (when it works).
Do you have a tip for finding free, cheap, or on sale iPad apps? Leave a comment below.