Upgrading Dell Laptops: External Keyboard Options for Adding Functionality to Your Laptop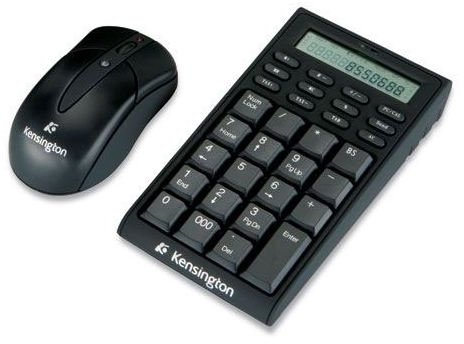 Dell Laptops and Adding External Keyboards: Upgrading your Laptop
Dell sells great laptops on their website, and when you order one you have the option of buying any number of accessories for them. One great option to add to your laptop is an external keyboard. Adding an external keyboard is a great upgrade for your Dell laptop. Not only do you save on wear and tear of the laptop keyboard, but many times external keyboards are more comfortable and even more practical than the keyboard built into the laptop.
For this comparison article we will look at 5 different keyboards available right on the Dell website. Although they are not Dell branded, it is apparent that Dell recommends them with their products. Let's take a look!
Kensington 10 Key Keyboard, Wireless Mouse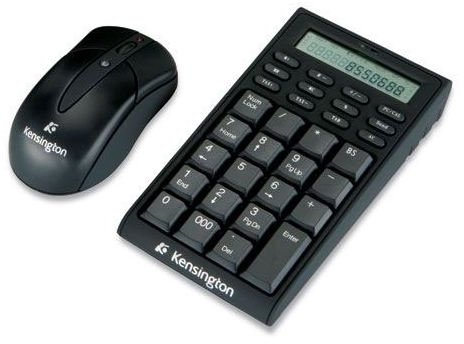 Kensington K72273US - Wireless Mouse, Keypad / Calculator, Receiver, Travel Kit
At $49.99, this 10 Key pad, Calculator, and Mouse is a great deal. It's wireless, so you don't have to worry about cabling messes. Many times when somebody is traveling with their laptop, what they miss the most is a 10 Key pad for doing financial work while on the go. This product fills that gap, and gives you a mouse at the same time. If your laptop lacks a keypad, this will boost functionality at a decent price. With its small size, it won't take much room in your travel bag either.
Kensington Slim Blade Media Laptop Set
Kensington Slim Blade Media laptop Set
Here's a slightly more advanced approach to the 10 Key pad problem. This keyboard and mouse has a unique feature: You can have the 10 Key pad separated from the keyboard, attached to the right side, or absent altogether. That means you get full keyboard functionality that packs down nice into your laptop bag, and if you don't need the 10 key pad, you don't have to get it out. The biggest problem here is that it's $115.99. That's a bit pricey for a portable keyboard that might get beat up while you're on the road.
Microsoft Bluetooth Mobile Keyboard 6000
Microsoft Bluetooth Mobile Keyboard 6000
Another split keyboard and 10 Key combination on the scene is the Microsoft Bluetooth Mobile Keyboard 6000. It is designed for Bluetooth enabled computers. Like the Kensington Slim Blade set, the 10 key is separate so that you don't have to have it out if you don't need it. It is also Bluetooth and will likely work with many PDA's and smart phones that accept Bluetooth keyboards. For $79.99 we'd prefer it included a mouse.
Adesso AKB-210 Mini Flexible Waterproof Keyboard
Adesso AKB-210 Mini Flexible Waterproof USB or PS/2 Keyboard
We included the Adesso Mini Flexible Waterproof keyboard for its utility and novelty. This keyboard is flexible, and can be rolled up for travel. It does have limitations. It is wired, not wireless, and requires a flat surface to work on because it has no support of its own. If you get down and dirty when you travel, and don't want to get your laptop down and dirty too, this might be for you. I can imagine taking this to a construction job site and being far less worried about getting this little guy dirty than greasing up your laptop. For $26.99, the price is right too!
Microsoft Arc Keyboard
Microsoft Arc Keyboard
Here's the real pro in the pack. The Microsoft Arc keyboard is only $55.99, is very small and is perfect for adding more room for your fingers when your little notebook keyboard is just too small for typing up long reports and the like. I've personally used this keyboard, and even my fat fingers got comfortable with it. It is also very thin, and will fit nicely next to your laptop in its bag.
Final Suggestions
We've looked at a wide spectrum of laptop keyboards from Dell. Upgrading your laptop by adding an external keyboard is worth considering. From the rugged to the tiny, from the partial to the almost full size, your options are great indeed. When choosing yours, take time to read reviews both on Dells' website and other sources online.
We hope you have found this comparison to be valuable. Remember though, that any keyboard will work. This article is focusing on which keyboards can be ordered along with your Dell laptop as an upgrade when you are shopping.
Here is a link to some keyboard roundups from our site.