The Best ASUS Laptops: i7 Powered Notebooks from ASUS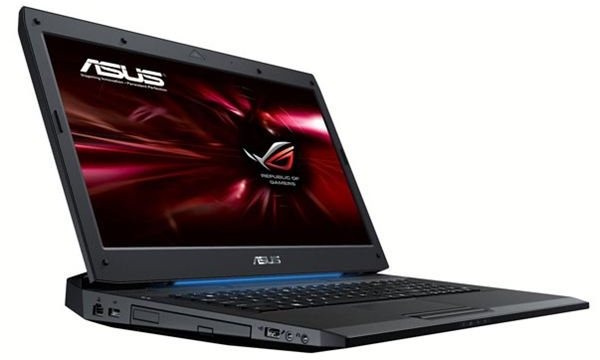 Core i7 from ASUS? Good Choice!
I'm a big fan of ASUS. The company's laptops have been great recently thanks to excellent bang-for-the-buck and battery life that is often class-leading. ASUS is also one of the few companies making Windows laptops that cares to bring out cool and unique new designs you can't find anywhere else, such as the ASUS Bamboo series.
If you're looking for an i7 laptop from ASUS you have a number of nice options available to you. Let's take a look at three ASUS laptops with i7 power under the hood.
ASUS G73
The ASUS G73 is a top-of-the-line gaming laptop that provides some serious gaming power. Besides the Core i7 processor, the G73 also offers Nvidia GTX 460M mobile graphics, 8GB of RAM and a 1TB hard drive. This combination of features makes it one of the most powerful gaming laptops around.
The G73 isn't just great because of its hardware, however. This laptop also includes a high-quality 17.3" display that is among the most brilliant available today. The stealth-bomber inspired design also sets this laptop apart from most. It gives the G73 a fierce stance, but doesn't bug you or anyone nearby with tacky LED lighting.
Prices for the G73 start at around $1300 and go up to around $2000. This is actually inexpensive for a high-performance gaming laptop, but those with no interest in gaming should consider other laptops discussed here.
ASUS N73JQ
Essentially the more mundane cousin of the G73, the ASUS N73JQ is another 17.3" laptop that provides serious power. Unlike the G73, which comes with the high-end Nvidia GTX 460M, the N73 comes with the more mid-range Nvidia GT 425M. This is still nothing to laugh at, however. The N73 also ships with 4GB of RAM and a 500GB hard drive.
The N73 is a very heavy laptop, so you shouldn't expect to take it with you on long trips, but as a desktop replacement it is nearly perfect. It has the power to handle nearly any program and a display large enough to comfortably accommodate multi-tasking. The basic N73JQ-XV1 can be had for around $1150, while the upgraded N73JQ-A2 (with more RAM and a Blu-Ray drive) is nearly $1300.
ASUS N82JQ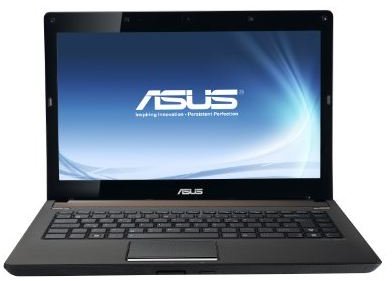 The name of the ASUS N82 might cause you to expect a massive, hulking behemoth of a laptop with an 18" display. That's not the case, however – instead, the ASUS N82JQ is a 14" mainstream laptop. It's also one of the smallest laptops available with a Core i7 quad-core processor.
Although small for a quad-core laptop, the N82JQ doesn't give up a lot in terms of performance. The Core i7 720QM it contains is just slightly slower than the Core i7 740QM found in other ASUS laptops. The N82JQ also ships with 4GB of RAM and Nvidia GT 335M graphics. Prices are reasonable, too, as they start at just over $1000. Just don't expect this 14" laptop to offer excellent battery life – like most Core i7 laptops, the ASUS N82JQ only manages around three hours on a single charge.