Looking for the Cheapest ID Card Printer? Take Your Pick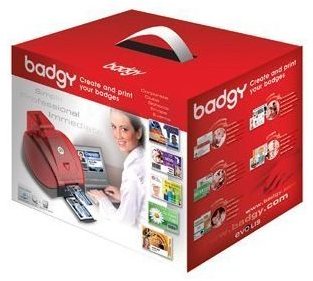 Although the price of an ID card printer may be a little steep, it pays off in the long run in two ways. Firstly, you have control over the security information on an ID card used to enter your organization's premises. Secondly, having your own ID card printer helps solve the problem of replacing lost and damaged ID cards without time wastage.
Let's take a look at some hot picks among the cheapest ID card printers.
Badgy
Badgy is a desktop plastic ID card printer developed by Evolis. If you're looking for a budget ID card printer, you'll find it hard to find a model that matches the price of Badgy. Badgy comes with a printing ribbon, cleaning kit and a hundred 20mil cards to get you started with printing ID cards.
Also, if you don't want to go through the hassle of designing your own card, you can avail yourself of the hundreds of editable templates which you can download from the developer's website.
At the time of writing, Badgy retails for USD 994.33 at Amazon, where you can also obtain the consumable kit and blank ID cards
Zebra p110i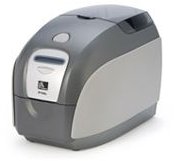 This plastic single-sided ID card thermal printer allows you to quickly print ID cards in full color or monochrome. The printer has a load capacity of 100 cards and can print up to 120 cards an hour in color mode printing at a maximum resolution of 300dpi. Read a review of the Zebra p100i, a similar model, and an explanation of how it creates cards.
The print method is direct-to-card dye sublimation. Attractive features that come with the printer are auto ribbon detection and integrated card cleaning roller.
At the time of writing, Zebra p110i retails for $1237.52 at Amazon.
Evolis Tattoo 2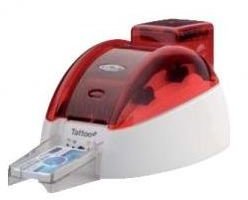 If you're planning to buy an ID card printer for long-term use, without having to spend money on repairs, you should consider the Evolis Tattoo 2, which comes with a 3-year warranty.
A color card can be printed within 24 seconds and a monochrome card will take you a mere 3.6 seconds. Only single-sided printing is supported. Among data that could be encoded into a card are 76 alphanumeric characters from A to Z and 0 to 9 and 104 numeric characters from 0 to 9.
The clamshell-type lid will allow you to clean the printer and undertake ribbon change painlessly. At the time of writing, Evolis Tattoo 2 is available for USD 1320 at Amazon.
Fargo Persona C30e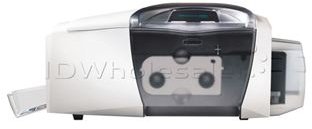 This is an ID card printer that supports single-sided and duplex printing. The printer comes with a two-year warranty. Card thickness of 9mil to 40mil is accepted.
The Fargo Persona 54402 C30e, priced at $1695, supports duplex printing, while the 54400 c30e, which retails for $1150 supports only single-sided printing.
Further details on this printer are available at this page.
Magicard Pronto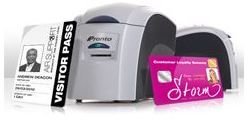 This 300 dpi ID card printer has a unique feature – it allows you to print in full color or rewrite in black or blue on a rewriteable card.
Your card can first be printed in full color using a YMCKO film. When you set the printer in rewriteable mode, removing the YMCKO dye film from the printer, you can erase or update information on a rewritable card as many times as you want.
At the time of writing, Magicard Pronto retails for around USD 1195.
Check out this page for more details on the printer.
Images courtesy of Amazon/product developers.