A Sony Laptop Shopping Guide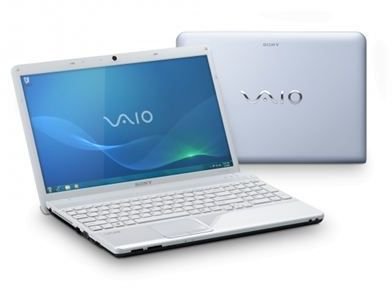 Are You Shopping for a Sony Laptop?
If you're in the process of Sony "laptop shopping", then you will need to be aware of the differences between their many different laptop models.
While VAIO might be a familiar name for Sony products, simply walking into a store and asking for a Sony VAIO laptop could set you back $500, or it could set you back $2000, depending on the store and the salesman.
With a variety of hardware architectures and specifications, the shopping for Sony laptops models can be difficult. This shopping guide should be used to identify the differences between the VAIO E, F and S series laptops and hopefully point you in the direction of a laptop that will suit your needs.
Shopping for Sony VAIO Laptops
The main differences among the various series of VAIO laptops from Sony are those concerning chipset, video RAM, form factor and the version of Windows that is included. For instance the low-end VAIO E series laptops offer a choice of either Intel Core i3 or Core i5 dual core processors or AMD Athlon II (2.1GHz) dual core or Phenom II triple core CPUs. Almost all models in this series come with a 320GB hard disk drive and 3GB to 6GB of RAM; all are expandable up to 8GB.
As a result, they're all preinstalled with Windows 7 Premium Home Edition 64-bit to take advantage of this amount of system RAM. The cheapest model is the AMD Athlon II system, which features a decent ATI Mobility Radeon HD 4250 with 512MB of video memory assigned, while the Sony VAIO E Series Core i5 model features the ATI Mobility Radeon HD 5470 with 1GB video RAM.
All E Series devices have the usual wireless LAN, Ethernet connectors, card readers, stereo speaker options and Bluetooth, although the entry-level device omits Bluetooth. All Sony VAIO E Series laptops are available for under $1000.
Which is the Best Sony VAIO Laptop?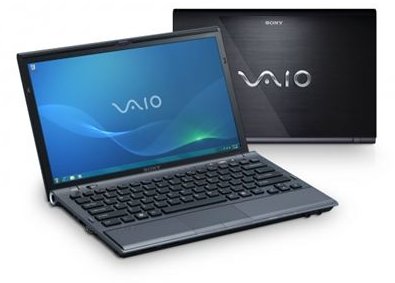 If you're looking for the best Sony VAIO up at the other end of the scale, however, you should be looking at the Sony Vaio Z Series Laptops. These devices start at around $1800 and go as high as $3500 but the constants are multi-core Intel Core i5 or Core i7 processors and Microsoft Windows 7 Professional 64-bit Edition.
Connectivity is provided by wireless LAN aerial, Bluetooth aerial, cellular aerial and wired Ethernet, while removable storage is in the shape of a DVD RW drive and card reader. The higher up the scale you go, the more technology standards move from the generically available to Sony's unique expertise, and the Z Series laptops feature both Dolby Home Theatre and Sony Hybrid Graphic System to deliver superb gaming and entertainment sound and graphics. These are backed up with HDMI and high quality audio outputs, while input options include responsive touchpads and on the more expensive Z Series devices backlit keyboards are provided.
Buying from Sony
For more information on Sony's massive range of VAIO laptops check at www.sonystyle.com in the USA or www.sony.co.uk/hub/vaio in the UK - these websites provide comparison tools and allow you to find local Sony stores so that you can try out the right device.
Purchasing a Sony laptop is the Windows equivalent of buying a Mac – these devices are beautifully designed and put together and you shouldn't just rush in and buy one without trying a few different models and finding the one that suits your needs.