Sports Fan Gift Ideas: NY Yankees Mouse Pad and Other Sports-Related Computer Gear

Spectrum Sports Collectibles
Whether your sports fan's favorite team is in the MLB, NBA, NFL, NHL, NCAA or even NASCAR, you can find them a computer-related Christmas gift at Spectrum Sports Collectibles. Not only do they offer mouse pads and other computer accessories, but you will also discover everything the sports fan on your list could possibly want or need for their office. Sports team calendars and planners will make them think of you every day of the year. Paperweights, clocks, lamps and even dry erase boards emblazoned with their favorite team's logo are sure to bring a great big smile. With such a wide variety, you can find gifts for any budget as well, from stocking stuffers to those with real wow factor.
Carroll's Cove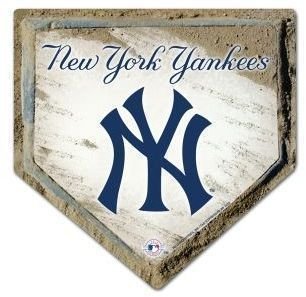 If you are looking for truly unique office and computer gifts for sports fans, be sure to visit Carroll's Cove. The site is easy to shop. Simply find the league your favorite fan's team is part of in the left pane of the page. Choose the team name from the drop down list beneath the league and start shopping. Treasures you will uncover include a NY Yankees mouse pad that looks like a dusty home base, a pigskin-like mouse with an NFL logo and desk clocks featuring team mascots and colors.
Sports Fan Fare

Offering computer gifts for fans of Major League Baseball, the National Football League, the National Hockey League and the National Basketball Association, Sports Fan Fare is a sports fan's dream. In fact, they even have college team accessories. Click on the league of your choice in the navigation pane, select your fan's favorite sports team and choose the Office Accessories category. You can find an office chair with the team's logo so your favorite fan can sit and surf in style, an optical mouse and matching mouse pad and more. You can shop by price as well, so you don't have to worry about breaking your budget.
Sideline MVP
This site has much more than simply computer gifts for your favorite sports fan, but you will find a nice collection of PC and office accessories at Sideline MVP. You can search the site if you have a specific gift idea in mind. You can scroll down the left pane of the home page until you see sports computer accessories, such as NFL mouse pads. You can also select a specific shop at the top of the page, such as the NFL Shop or the NASCAR Shop and browse the gifts available there.
Booyah Village

Booyah Village is a sports store with an entire category of office and computer accessories. Click on the league or sport of your choice from the home page. In the left pane click on the Shop by Category drop down and choose Home and Office Shop. You will find everything from NY Yankees mouse pads and staplers to NFL desk clocks to NHL waste baskets.
No matter what gift you choose, if it has your loved one's favorite sports team's name or logo on it the gift is sure to be a hit.
Image Credits
Screenshots from respective sites taken by Tricia Goss