What is the Best Deal on a 17 Inch Laptop Computer?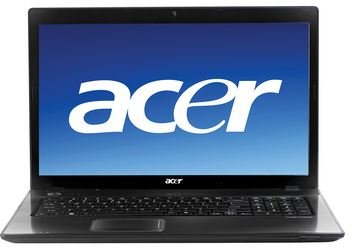 Find the Laptop for You
Laptops are great for using at your convenience without being tied to a desk – yet many of us look on them as being just as powerful as a standard desktop PC. This is often not the case, for several reasons. Key among these reasons is that laptops are designed to use as little power as possible. They're supposed to be energy efficient; as a result of this they have components that use less power.
A by-product of this efficiency is that you're not going to get quite the same results on a new laptop as you are on a comparatively priced desktop computer.
Generally speaking, there are 3 laptop price bands – the budget range from $500-$1000, the mid-range $1000-$1800 and then the top range above this. We're going to look in each price range for the best deal on a 17 inch laptop computer.
Budget Best Deal on a 17-Inch Laptop Computer
If you're looking to keep the price down and don't want too much bang for your buck, the Acer AS7551-3634 laptop is a good choice, coming in at 17.3 inches and with a 16:9 widescreen aspect ratio and a 1600 x 900 resolution with 720p high definition viewing and output via HDMI socket.
Despite the $599 price tag, this laptop can do pretty much anything you want it to thanks to the 2.20 GHz AMD Athlon II Dual-Core P340 CPU and 4GB of RAM. Storage is apportioned to a 320GB SATA drive while 256MB of video RAM is afforded to the ATI Radeon HD 4250 GPU. WiFi, card reader and USB ports are all included as is a DVD+-R RW drive and Windows 7 Home Premium.
Acer laptops can be bought online from store.acer.com or via popular electronics chains.
Best Mid-Price 17-Inch Laptop Computer
Available for around $1500 is the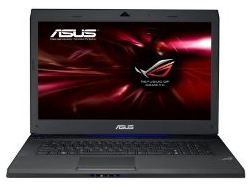 17.3-Inch Gaming Laptop. The clue is in the title – this is a great 17 inch option for gamers everywhere, featuring a 17.3-Inch Full HD (1920x1080) LED Display with which to display the Nvidia GTX 460M Graphics (with 1.5GB GDDR5 memory).
Powering all of this is an Intel i7-740QM 1.73GHz Quad-Core processor with the "Turbo Boost" overclocking giving speeds of up to 2.93GHz. This is backed up with 8GB DDR3 RAM which can be scaled up to a massive 16GB. Finally, for storage and entertainment the system is completed with 750 GB HDD and a Blu-ray/DVD combo drive. Everything is managed and co-ordinated by Windows Home Premium 64-bit. You'll also find all of the usual connectivity options such as wireless 802.11 b/g/n networking, USB connectors and an illuminated keyboard.
The best price for this superb gaming laptop can be found at Amazon.
Top of the Range 17-Inch Laptop Computer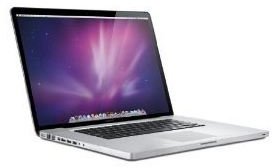 If you're looking at the very top of the range you should be looking either at a Sony or an Apple – and the MacBook Pro 17" probably offers the best deal with good quality hardware, top quality design, the famous OS X Snow Leopard operating system and excellent interface devices such as the magic mouse and the minimalist keyboard.
Equipped with Core i7 2.66MHz multi-core CPU and with a display of up to 1920 by 1200, the aluminium unibody laptop also has 500GB SATA hard drive, 4GB of RAM and NVIDIA GeForce GT330M graphics processor with 512MB dedicated graphics memory.
You can purchase an Apple MacBook 17 inch laptop computer from any Apple store or from an online retailer such as Amazon.