APC Smart UPS Default Username Password Settings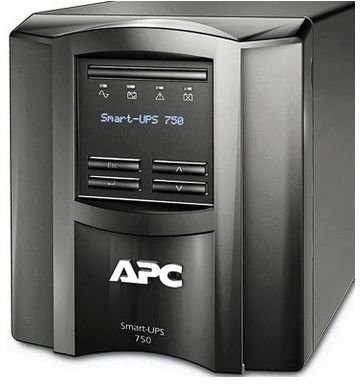 APC Smart-UPS Uninterruptible Power Supply Offerings
APC makes a variety of computing and networking products. Its Uninterruptible Power Supplies, or UPS, devices along with its line of advanced APC power-strips are some of the most popular power protection products for computers and electronics.
There are many different versions of the APC Smart-UPS series. Fortunately, they all function at a basic level in a similar manner. If the power to a connected system is ever lost, the APS UPS battery will kick in and provide backup battery power for as long as it is able. Which devices it powers, how long it provides them power, and what it does in the event that the battery does not last long enough for electrical power to be restored, are among the things that vary from one version to the next.
These features are also often configurable by an administrator. In order to set that configuration for the first time, or to change and existing configuration, it is sometimes necessary to login with a username and p
assword to the APC Smart-UPS. Unfortunately, those hardware configuration passwords do not always connect with any enterprise password system or administrator logins that exist elsewhere.
APC has three tiers of Smart-UPS systems:
Entry Level 420-1500VA
Standard Level 750-5000VA
Extended Run 750-3000VA
Image courtesy of APC via APC.com
Default Username and Password on APC Smart-UPS Devices
Unfortunately, UPS systems are often forgotten about for a long period of time. An administrator who set one up several years ago may no longer remember the username and password that was used, or may no longer be with the company. Recovering a lost UPS password can be a tedious process of searching administrator logs or old email account backups hoping to find where someone documented the correct password. If some record of the password cannot be found, there is no way for it to be recovered.
Fortunately, like most hardware, the username and password on a Smart-UPS can be reset to the default. Once that has been done, the administrator can login and set a new username and password.
Just as common, many UPS systems are setup in a panic after a disastrous event and, therefore, done so with great speed. In this case the Smart-UPS default password and administrator username may have never been changed in the first place. This can be a frustrating experience as well.
Most Common APC Smart-UPS Default Username and Password
The most common administrator username and password for APC hardware is apc as the username and apc as the password. The NMC is often the device actually requiring a password, especially when the admin does not have physical access to the device and is trying to configure it remotely.
Other default password and usernames are less common. However, they may be worth a try if apc and apc does not work.
admin /
administrator / administrator
/
administrator / apc
admin / apc
Keep in mind to use the default password and username it cannot have been deleted or changed previously. If that has occurred, then resetting the device to its factory defaults will require physical access to the device, where a hardware reset can be performed on some units. On other units, a serial connection may be required to reset the device.