Troubleshooting a Microsoft Wireless Laser Mouse 8000 Problem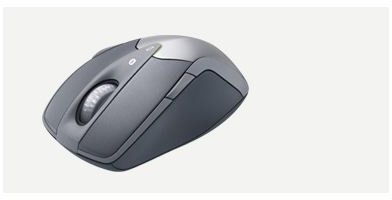 Microsoft Wireless Mouse
There are many brands of wireless mice and laser mice and Microsoft has entered into that realm as well. There are several different types of mouse offered by the company, mostly known for its operating systems and office products. One of the latest keyboard and mouse combinations is the Microsoft wireless laser 8000.
What do you do if you encounter a Microsoft wireless laser mouse 8000 problem? In this article, several issues are discussed, as well as solutions to those issues.
Microsoft Wireless Laser Mouse 8000 Problem
One of the more persistent issues that accompanies a Microsoft wireless laser mouse 8000 is a blinking red light on the mouse. There
can be several reasons for this, the big one is that the batteries need changing. Simply replace the batteries within the mouse itself or place the mouse on the charging pad. Another issue is the charging pad itself; a few users have noted that even placing the mouse on the charging pad, sometimes the blinking red light will return.
A solution to this is a simple and easy fix. Remove the mouse battery compartment and rotate the battery inside. Do not remove it, just spin it around while the battery is still inside.
Another fix is to try and reconnect both the mouse and keyboard to the receiver; this is done by pressing the red 'connect' button that is located under the keyboard and the red connect button under the mouse. First, press the connect button on the receiver and then press each of the of the connect buttons on the mouse and keyboard. This will recycle the connection between all three devices.
For some wireless laser mice, there may be an on/off switch. You can also try to turn the device off and then back on again; you may also need to reconnect the mouse to the receiver. This will reset the device and its connection.
A similar problem was also encountered by users of the Wireless Mouse 7000, the previous version to this model. Noted as a possible manufacturing flaw, the positive connection within the mouse itself - where the plus side of the battery would go - has an issue with not allowing the battery to hit the actual element due to how the connection itself is seated within the mouse. A solution for this involves cutting a small sheet of paper, slightly shorter than the battery itself, but a bit wider than the battery.
Create a thickness in the paper by folding it, making two sheets. Place the battery back in the mouse and then cover the battery with the paper and then close the battery compartment. This should press the battery firmly within the mouse itself and thus keeps the connections between the battery and the connection inside in touch, which allows for a charge from the charger.
These tips deal with the more common Microsoft wireless laser mouse 8000 problems users experienced when using the mouse.
Image content from Microsoft Products