Best Bluetooth and USB Hub Options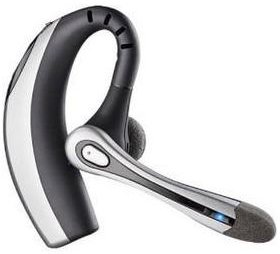 Types of USB Hubs Powered or Unpowered
When shopping for a USB hub as a gift, or for your own use, the first thing to decide is whether you want a powered USB hub, or an unpowered USB hub.
An unpowered USB hub offers the convenience of working without requiring an additional wall plug-in. Instead, the hub draws its power from the USB port of the attached computer. The major drawback of an unpowered USB hub is that the computer's USB hub will only supply the hub with the standard maximum of power afforded to a single USB device. The hub must then split that power among all of the attached devices. If everything plugged into the USB hub is low-powered, that can work just fine. However, higher power requirements will drain away power too quickly.
Bluetooth headsets and other devices require the full amount of USB power allowed for each USB port. That means that for using Bluetooth with a USB hub, a powered hub is the better choice.
A powered USB hub requires an additional plugin to a wall outlet. The hub then offers full USB port power to every device attached. That means that several high-power devices can be attached to the single hub without causing any power issues.
Using Bluetooth Headset with USB Hub
The main reason to use Bluetooth and a USB hub together is to allow either a single Bluetooth headset to be used for multiple purposes, or to allow multiple headsets or microphones to be used for a given function. For example, using a single Bluetooth headset for both a VOIP phone system, or Skype, or listening to audio from a computer or laptop, or recording voice back to the same. Other users might benefit from connecting a Bluetooth headset to Windows 7 for basic work, a higher-end Bluetooth microphone for recording audio or podcasts, and still another Bluetooth headset for gaming.
Top Bluetooth and USB Hub Devices
When it comes to buying Bluetooth with USB hubs, the USB hub isn't where to break the bank. USB hubs are basically glorified cable splitters. You get all the functionality you need with no extra features necessary. The exception is if you'll be locating your hub under your desk or in the back of a cabinet, where a lighted USB hub might be a nice thing to have.
Some good USB hubs to consider are the Rosewill 7 Ports USB 2.0 Hub with Power Adapter, or the Belkin USB 2.0 4-Port Mobile Hub. If you need a lighted USB hub, try the Belkin Silver Hi-Speed USB 2.0 4-Port Lighted Hub with Power Adapter.
When it comes to Bluetooth headsets and other devices, the trick to get the features you need, without paying for features you don't need. Add-ons like noise cancelling sound like a great idea, but evaluate your connection first. If the noise is coming from the connection, headset noise cancellation won't help.
Good buys in the Bluetooth headset arena include: Plantronics AUDIO920 Bluetooth Headset, and Jabra EXTREME Bluetooth Headset. Of course, for a lot of users, a basic Plantronics Voyager headset, such as the Plantronics Voyager 510 Bluetooth Headset will offer everything you need.
Getting the right kind of USB hub (a powered one) is 90 percent of the battle for this combination. Choose the one that has enough ports for you and then pick the headset you like best, and chances are it will all work out.
Image courtesy of Plantronics.