Shopping for the Best Deal on a Laptop Computer this Holiday Season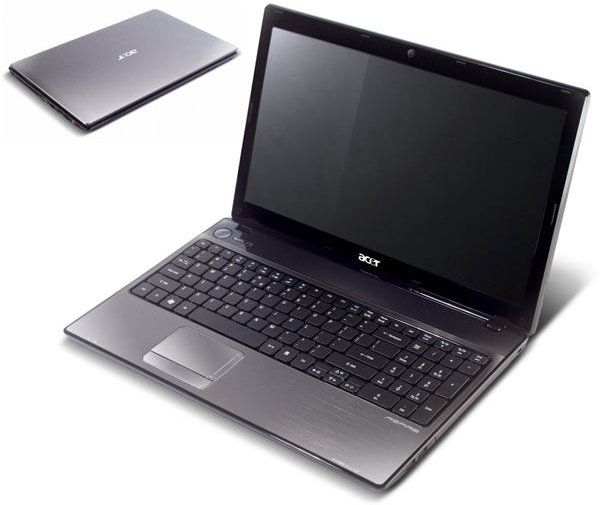 A Guide to Laptop Shopping this Holiday Season
It's that time of year. Time to wrestle with the crowds and purchase gifts for friends and relatives. Time to slog through crowds to find the best deals. Time to buck up and buckle down for the joys of holiday shopping.
Yes, it can be an ordeal at times, but we do it for two reasons. First, people expect gifts. Second, there are some great deals! Buying a laptop for $100 less than its normal price feels good even if you're not the person who is going to end up using it. Not that there is any rule against buying things for yourself - the holiday season is the perfect time to buy yourself the laptop you always wanted.
However, the stress of holiday shopping can cloud your judgement. It's easy to get wrapped up in the buying fever and forget that the companies selling you things want to make money. The deals that seem so outstanding after you've spent three hours trying to just get in the store may not hold up after you've had the chance to examine them in a calmer environment. This guide will help you keep an even keel so you can find truly great deals and avoid false prophets.
Black Friday Deals
One of the most common sources holiday shoppers turn to for deals (in America, at least) are the Black Friday sales. Black Friday is the day after Thanksgiving, and it has traditionally been the kick-off for the hardcore shopping season. The theory, as I understand it, is that Thanksgiving dinner with your family reminds you how many people you haven't yet bought presents for. Plus, some people have the day off, so there is nothing to distract them from shopping.
Regardless of why it exists, Black Friday is a major shopping holiday for most Americans. Millions of Americans run out to shop on Black Friday, and many of them stand in lines early in the morning in hopes of getting a hold of a coveted Black Friday doorbuster deal. These doorbuster deals are often absurd - budget laptops for $300 or less, hard drives for half regular price, that sort of thing.
If you're willing to brave the crowds you can find some great deals on Black Friday, but be careful. The Black Friday shopping experience is all about whipping consumers into a frenzy. Doorbuster deals are usually designed to bring as many people in the door as possible, but the number of available items is usually limited. While a few people get the deal, most people end up buying something else - something not as heavily discounted.
Once you've done that, you've fallen into the trap. If you plan to go shopping for the best deal on a laptop computer during Black Friday, be sure to bring some serious willpower.
Online Laptop Computer Deals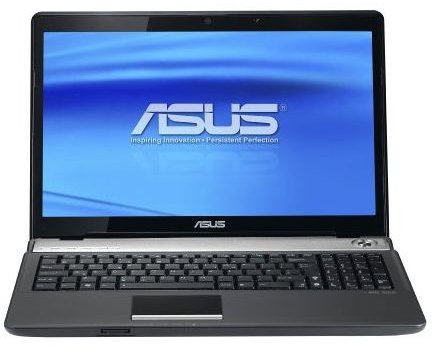 Retail stores can be a great place to find deals, but they also are fussy and busy and often hidden behind hoards of holiday shoppers. Even getting to your local Best Buy, Fry's or Microcenter can be an ordeal, nevermind getting inside, buying what you want and getting out. Yes, being able to physically see what you are going to buy is a great benefit, but at times it just isn't worth it. And what if you want to comparison shop? Good luck.
Looking online for laptop computer deals solves all of these problems and, in some cases, results in even lower prices. In the tradition of Black Friday, online computer stores often have their own sales that mimic Black Friday. Some names for this have been thrown around in news headlines, such as Black Friday or The Black Week. So far, though, online stores haven't decided on any specific time to offer these deals, nor have they decided just how steeply they are willing to cut prices.
What you can rest assured of, however, is this - online stores will have deals after Thanksgiving, and many of those deals will be good. You may not find the kind of absurd doorbusters that exist in retail stores, but that don't be fooled. Remember, doorbusters are in limited numbers and are purposely difficult to obtain. Online stores don't have any way to make you jump through hoops, so they just slash prices across the board instead.
Amazon, Newegg, and Tiger Direct are where you'll find many of the best laptop computer deals this holiday season. Don't count out the online stores of big-box retailers, however. Bestbuy.com and Walmart.com, for example, have both been known to offer outstanding prices on laptops.
After-Holiday Shopping
If you are buying gifts for others you obviously don't have any choice but to buy before the holidays. However, if you're looking to buy a gift for yourself that is a different matter entirely. This means that you can wait until after the holidays - and doing this is often a good idea.
Laptop manufacturers, and the hardware companies that make laptop parts, try their best to send out a line of new products before and the holidays. Just after the holidays there is often a wave of new product announcements at conventions such as the Consumer Electronics Show for products that are to come out in the late Winter and the Spring. Older products are often discounted as new products become available, so this means that the months after December are a good time to buy laptops.
This is true even if you don't buy the older overstock items. You essentially are given a choice - buy the older stock, or buy the new, better, faster item. That's not a bad choice to have!
Conclusion
Ultimately, holiday shopping is all about keeping your cool and avoiding impulse shopping. The holiday season is full of great deals - but it is also full of deals that are bad, or average, but appear great. Stores know that people are looking to buy, and they use that to their advantage. By avoiding impulse buying you can have the clarity needed to find truly good deals.