Seagate vs Iomega: Making a Storage Decision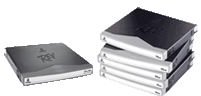 Two Big Names - Who is Best?
Seagate and Iomega are two of the biggest names in data storage and their hardware is regularly pored over by home PC builders looking for the best solution. This should come as no surprise as both companies have been providing quality storage and backup solutions for the past X years.
So how do you make the right decision when the choice comes down to two companies like Seagate and Iomega? We're going to take a look at some of the key elements of their storage strategies and compare them – while you might not be able to decide which company is best, you might at least work out which storage or backup solution you're going to buy!
Seagate vs. Iomega: Reputation
You'll need to pay attention for this bit: Seagate have been producing hard disk drives for several years now, but generally don't have the same sort of reputation as Western Digital or Maxtor, despite producing probably as many different models as Western Digital.
Iomega meanwhile have a good reputation as the providers of various removable storage solutions; they brought the Zip drive to the desktops of many secretaries and PAs around the globe before USB thumb drives became popular. However their recent move into portable and external drives has seen Iomega use the hard drive storage solutions of other companies, including Seagate.
Seagate vs. Iomega: Internal Drives
Both companies differ considerably when it comes to internal drives. Seagate are a long standing producer of quality hard disk drives, and as such have a range of SATA drive options from 100GB to 2TB. They also produce "hotswap" caddies and frames enabling you to quickly remove and replace hard disk drives on both standard towers and industrial servers.
Meanwhile internal hard drives aren't really Iomega's thing, unless you're looking for a drive you can remove. Rev, Jaz and Zip are all Iomega products that offer high density removable storage options. Internal drive readers are available and can be mounted in 3.5" or 5.25" bays, but generally speaking Iomega stay away from the internal hard drive market.
Seagate vs. Iomega: Portable Drives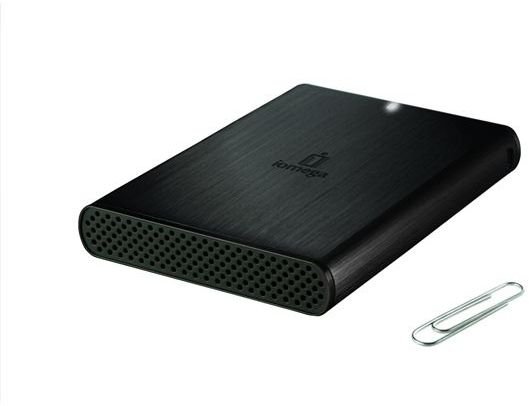 This is where things get interesting, with both Seagate and Iomega offering portable hard drives that are ideal for IT professionals or anyone who needs to regularly carry a lot of digital data around with them.
For instance both offer software free, plug and play 500GB hard disk drives for around the same $70 price point, both running at 5400rpm and with their own batteries. The differences come with the after-care – Iomega offer a 3 year warranty while Seagate offer just the 2, while the Seagate portable drive is slightly wider at 3.2" than the Iomega at 3.1".
Iomega's 500GB device is their mid-range portable drive, with other models equipped with 320GB and 1TB of storage; Seagate meanwhile start at 250GB and continue all the way up to 1TB via 250GB, 640Gb and 750GB, so this is a wider range of options.
Seagate vs. Iomega: External Drives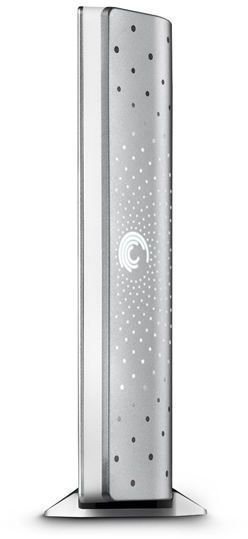 Again, the battle is much closer with the external, desk-mounted hard disk drives, with Iomega's options again offering 320GB, 500GB and 1TB while Seagate markets 500GB, 640GB, 1TB, 1.5TB and 2TB storage options.
Compared this time are the 1TB models. Seagate's device costs around $100 whereas the Iomega external drive will set you back just $75. Read/write speed is up to 7200RPM, and the USB 2.0 connection affords transfer speeds for both up of up to 480MB/s
As far as portable drives and external drives go, there isn't too much to choose between Seagate and Iomega, other than the price of several models and the warranty.
(Images via corresponding links)