Best Of: Long Range Wireless Mouse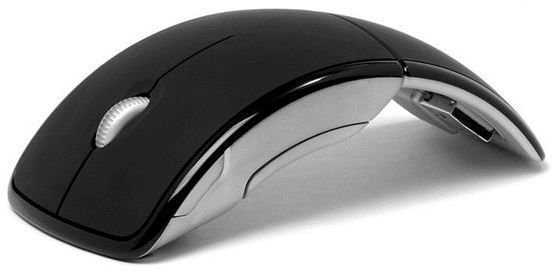 Introduction
Wireless mice are convenient tools for minimizing desktop clutter and removing the hassle of plugging and unplugging a portable mouse from a laptop, but most wireless mice have a very short range. If you want to use a wireless mouse with a home entertainment system from your couch or across a meeting room while giving a presentation, most wireless mice just won't cut it. You'll need a long range wireless mouse.
Gyration Air Mouse
Gyration's Air Mouse stands out among mice. Not only does this great long range wireless mouse have a 100 foot range without using Bluetooth, it can be used in the air, without placing it on a surface. If you're sitting on your couch controlling your media center or standing in a meeting room giving a presentation, you can hold the air mouse in your hand and move it to move the computer's mouse cursor. It functions on surfaces too, so you can lift it only when it's convenient for you. As of November 2010, Gyration's Air Mouse was only $76.70 on Newegg.
Microsoft Arc Mouse
Microsoft's Arc mouse folds up to 60% of its full size on the go, allowing for easy transport. While its 30 foot range doesn't match the Gyration Air Mouse's 100 foot range, the Microsoft Arc mouse is a clever combination that allows for easy transport on-the-go with a full-size mouse when you need it. This long range wireless mouse communicates over USB using a small USB receiver and includes a battery status light indicator and scroll wheel. Microsoft's Arc Mouse is perfect if you need a portable long range mouse and was just $37.39 on Newegg as of November 2010.
Image Credit: Wikimedia Commons/Evan-Amos
IOGEAR GME229B and Other Bluetooth Mice
IOGEAR's GME229B can be used up to 33 feet from your computer. Only $34.99 on Newegg as of November 2010, this mouse functions wirelessly over Bluetooth but includes a USB cable for easy recharging from your computer's USB slot, removing the need to change its batteries. The mouse supports up to 1600 DPI and uses a laser for tracking for maximum precision. The scroll wheel tilts from left-to-right, allowing movement in four directions for scrolling Web pages or spreadsheets.
Bluetooth was designed for communication with nearby devices such as cell phones which may not be right next to the computer, like normal mice. The drawback to Bluetooth's greater range is that Bluetooth devices use more power than normal wireless mice. The mouse's batteries will drain faster and the computer will use a bit more power too. If your computer doesn't have a built-in Bluetooth radio, you'll have to buy a Bluetooth adapter to use your Bluetooth mouse. If your computer includes a built-in Bluetooth radio, a Bluetooth mouse can be even more portable since you don't need a separate USB adapter for the mouse.