Find the Best Laptops with Backlit Keyboard
Benefits of Backlit Keyboards
Can you see in the dark? Even if you can, or you position your laptop next to a small lamp, a backlit keyboard can prove very useful, from night time gaming sessions to running presentations.
There are several laptops with backlit keyboards available on the market, although their price availability might be prohibitive; it is after all a feature only usually required by gamers and the laptops purchased for the task of intensive gaming are usually at the top end of the market.
Dell AlienWare M11x
This distinctive laptop in cosmic black and red features a strong illuminated keyboard, perfect for gaming at night-time or in darkness – and its 11.6" WXGA 1366 x 768 widescreen LCD display is well-matched with the Intel Pentium SU4100 1.3 GHz CPU and 4GB of RAM (which can be increased up to 8GB). A 320GB hard disk drive provides storage, although the lack of DVD drive might be a sign of the future of gaming taking place wholly online.
With all of the usual Wi-Fi, Bluetooth and Ethernet connectivity options included, the Dell AlienWare M11x also includes a card reader, HDMI output (720p) and built in speakers, microphone and 1.3MP webcam. Dual graphics (Mobile Intel GS45 Express Chipset with integrated GPU + GeForce GT 335M graphics with 1 GB dedicated memory) round off this gaming laptop with its backlit keyboard.
Find out more about the Dell AlienWare M11x at www.dell.com/alienware.
Acer Aspire 8935G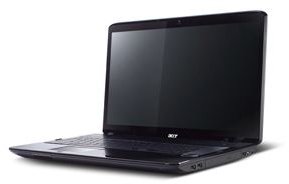 From Acer comes the Aspire 8935G, a similarly specced device to the Dell Alienware laptop above, and of course equipped with a backlit keyboard.
This is in addition to a finger print reader for the security minded and a variety of storage options, such as a built in 5-in-1 card reader, 2x500GB hard disk drives, 4GB of RAM and a DVD RW drive.
With an 18.4" full HD display at 1080p you would expect decent graphics capability – the ATI Radeon 4650XT with 1GB DDR3 RAM provides this with an Intel Core 2 Duo P7450 CPU at the heart of the device.
More information on this laptop can be found at Acer's website.
HP Pavillion DV6 Laptop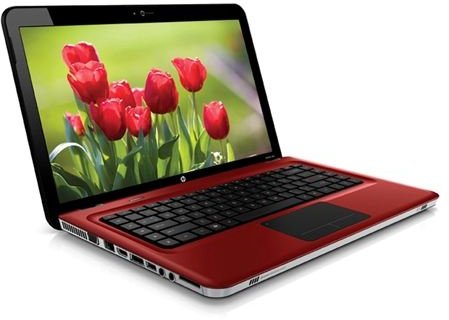 This AMD powered laptop offers an easy to use backlit keyboard as well as a large click pad with support for various gesture controls. Inside the box an AMD Turion™ X2 Dual-Core P520 processor and 500GB hard disk drive vie for space, while graphics are provided by ATI Mobility Radeon™ HD5470 display adaptor with 1GB RAM and a 15.6" LED LCD monitor.
With the usual Ethernet, Wi-Fi, and Bluetooth built in, the HP Pavillion DV6 Laptop also features a built in webcam, HDMI output, DVD RW and a card reader. This is a great budget gaming laptop with a backlit keyboard giving you the chance to enjoy an atmospheric game in the dark without worrying about pressing the wrong key!
Like all major laptop manufacturers, HP sell their laptops direct; find out more at www.hp.com.
Apple MacBook Pro Laptops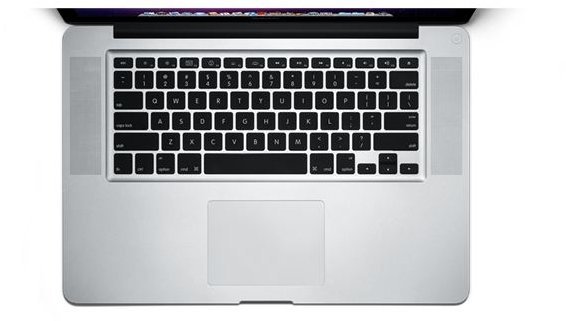 There are a variety of models and configurations of Apple MacBook Pro laptop, from those running Core 2 Duo processors to those powered by the Intel Core i5 and above. These laptops get a more general mention here simply because of their attitude to keyboard backlighting – basically if you want a decent laptop with a backlit keyboard, you're not going to get much better than an Apple Macbook Pro.
Obviously, you get what you pay for – with a big price range from £900 to £2000 and above, these high-spec devices are built to be looked at and looked after.
Find out more about the Apple MacBook Pro at www.apple.com/macbookpro.
Sony Vaio Z Series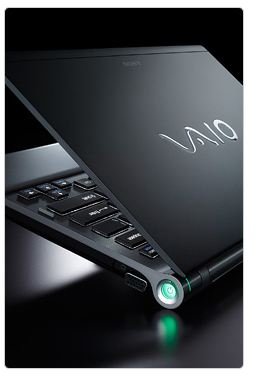 Like the Apple Macbook Pro, if you're going hi-end with your laptop purchase and you're looking for a backlit keyboard, the Sony Vaio Z Series of laptops will deliver a combination of ease of use and high specification, as well as the quality of manufacture that is expected of Sony laptops.
For instance a top model would include 2.8GHz Intel Core i7 CPU, 512GB solid state hard drive and 8GB of RAM, NVIDIA® GeForce® GT 330M GPU (1GB VRAM) and a 13.1" LED backlit LCD display, and that's without going into all of the storage and connectivity options.
Suitable for Windows 7 Home Premium 64-bit all the way up to Windows 7 Ultimate, these devices are among the best Windows laptops available.
You can get details on all of Sony's superb Z series computers from their website, www.sony.com.
(All images via corresponding links)