Find The Best Illuminated Wireless Keyboards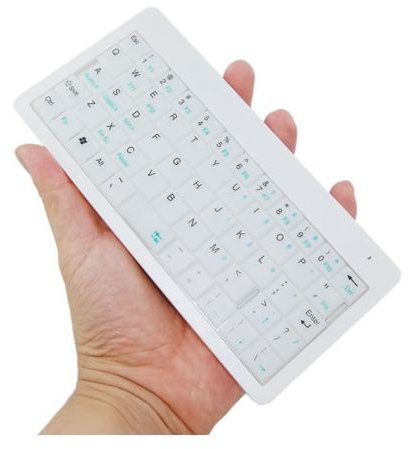 Type in the Dark with an Illuminated Keyboard!
One of the biggest style statements you can make with your computer is by installing illumination within the case and around air inlets and fans, etc.
But if you don't fancy getting your fingers dirty, why not buy an illuminated keyboard? Such devices – now available as wireless – look great, complement both dull and brightly-lit towers, and can be used to type in the dark (although for optical health reasons this isn't particularly advisable).
Unfortunately, while there are many illuminated keyboards currently available, not to mention several wireless keyboards, there are very few wireless and illuminated devices for purchase.
However, don't worry. Our selection of the top illuminated wireless keyboards will give you plenty to think about!
Illuminated Mini Wireless USB
This keyboard isn't just illuminated; it isn't just wireless – it's also ultra-portable! Running at 2.4Ghz RF this handy little input device is of course battery powered, (2 AAA type cells) and operates at a distance of up to 10 metres.
Equipped with a wireless receiver and ready to be used with Windows 2000 and later, this lightweight, 56-key device currently costs $63 from www.camera2000.com, where you will find a full set of details and positive customer reviews!
Logitech Wireless Illuminated Keyboard K800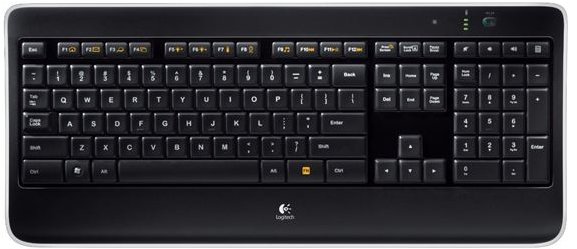 Usually keyboards attempt to do just one thing – they might be ergonomic, they might be wireless or they might be backlit. The Logitech Wireless Illuminated Keyboard K800 manages to tick all three of these boxes, combining a comfortable typing experience via the raised wrist pad and Logitech's PerfectStroke key system with illuminated keys and wireless technology.
As you might already be aware, backlit keys make typing easy in the dark, as well as making your keyboard look pretty cool. With the added benefit of a 2.4 GHz RF wireless connection with the receiver powered by rechargeable onboard batteries, this is a keyboard that combines wireless comfort with quality.
Available at under $100, this keyboard can be purchased from Amazon.
Celluon LaserKey CL850 Bluetooth Wireless Laser Projection Virtual Keyboard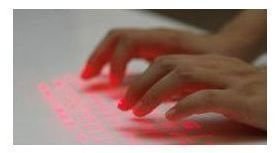 Wireless and illuminated, the Celluon LaserKey CL850 Bluetooth Wireless Laser Projection Virtual Keyboard is also… keyboard –less.
Designed for use with a variety of platforms, from Windows 2000 and later to Windows Mobile, Palm OS, BlackBerry and Symbian, this futuristic piece of kit allows you to type up to 400 characters per minute on any flat surface.
This is made possible by lasers that both project the keyboard and detect movement upon it.
It's revolutionary, it's got great user reviews, it's… well, it's both wireless and illuminated, so what are you waiting for? On Amazon, you can purchase this for just shy of $200 and it is ideal as a travel keyboard option.
(Images via corresponding web pages)