Apple iPad vs HP Slate - Tech Specs for the HP Slate 500 Tablet PC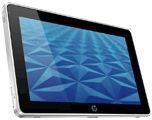 HP's New Tablet PC - The Slate 500
HP has finally released their new tablet PC after many promises and enticing photos. It is called the Slate 500 and it looks a lot like an Apple iPad, when in fact it is a Windows 7 PC with a touchscreen interface, front and rear facing cameras, a USB port, and much more. If you are computer savvy enough to understand tech specs on computer hardware, then you will quickly realize that the Slate 500 is technically superior to the iPad in most every way. The main difference is that the iPad screen is slightly larger, but only by less than an inch. In this article, we will compare features of the two units as we enter the great Apple iPad vs. HP Slate debate.
HP Slate 500 Tech Specs
For a tablet PC, the HP Slate 500 boasts some pretty decent technical specifications for such a small package. Here's what all comes with the unit, which currently is not customizable in any way:
Intel™ Atom Z540 Processor (1.86 GHz, 512 KB L2 cache, 533 MHz FSB) with 2GB DDR2 667MHz on board memory - This is a decent enough processor for doing videos and other applications, and the 2 GB of RAM is very nice.
8.9-inch diagonal WSVGA HP Touchscreen (1024 x 600 or 1024 x 768 for some applications) - By comparison, the Apple iPad has a 9.7 inch screen, so it is slightly larger. Both are touchscreen, and this HP includes a stylus or you can use your fingers.
Windows® 7 Professional 32 bit on a 64 GB Solid State Module (SSM) for fast loading - In addition to the solid state storage, it features a USB port for connecting a flash drive, external hard drive, or optical drive for more storage options. The iPad does not have a USB port or SD card port built in. HP scores major points for having those options.
VGA webcam (inward facing), 3 megapixel camera (outward facing) - Front and back cameras for taking photos or doing web conferencing. This is something the iPad does not have, at least not yet.
Integrated 802.11 b/g/n wireless LAN and HP Integrated Module with Bluetooth® Wireless Technology - The wireless connectivity allows you to connect to wireless networks and the Bluetooth is great for devices like keyboards and other Bluetooth-enabled hardware.
For a full detailed description of all the options, view the HP Slate 500 datasheet (.pdf) at HP.com.
What Can You Do with a Slate 500?
When Apple debuted the iPad, many people wanted to know what they could do with it, and the common response was that it is an oversize iPod Touch. For the iPad, you have to download apps to do specific functions, and most of the good ones cost money. It also forces you to do everything through iTunes. I know people who bought one then later expressed some disappointment that it was not the same thing as a computer, and that is because it is not a full-fledged computer because it is so locked down.
The Slate 500 tablet PC is a full-fledged computer. You can do anything with it that you can do on any other PC. It runs Windows 7 and so any software you can run on Windows 7 will work with it. This includes Microsoft Office, Adobe Photoshop, and so on. It has a USB port that lets you connect any USB device like a printer, scanner, digital camera, external hard drive or any other kind of USB device you would connect to a PC. You cannot do that on an iPad.
Watching Videos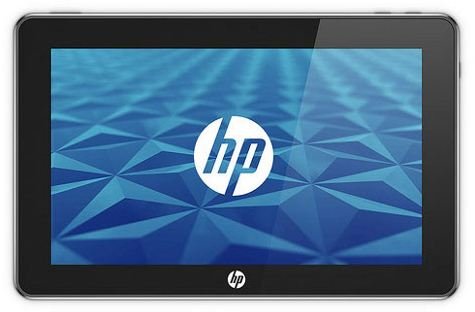 I think the HP Slate 500 stomps the iPad when it comes to watching videos like movies and television shows. Although the iPad has a slightly larger screen and slightly higher screen resolution, the Slate 500 offers plenty more options. With the iPad, your movie and video watching is somewhat limited. You are basically forced to use iTunes to buy or rent movies, or import your own. Netflix subscribers can get the Netflix app to watch movies on it, and you can download the ABC app to watch shows from the ABC Network. You can also pay to subscribe to services like Hulu.
With the HP Slate 500, you are not forced into using iTunes or Windows Media Player or anything else you do not want. It is still a full-fledged computer running Windows 7, meaning you can use any video playback software that works with Windows 7. Furthermore, you can still view Netflix movies online from your browser just like from any other computer. The same goes for Hulu and other video services. You can even install iTunes on your Slate 500 and watch iTunes videos that way.
Now, here is where the Slate 500 kicks the iPad right in the pants - Adobe Flash support. The Apple iPad (and iPhone, for that matter) does not support Adobe Flash. Steve Jobs himself has been adamant about this. The Slate 500 runs Windows 7 and therefore supports Adobe Flash video, which is the format in which you will find a great many online videos such as for television networks. On the iPad, you have to get the ABC app to watch ABC TV shows. On the Slate 500, you just go to the ABC website. On the iPad, you cannot watch shows from Fox or NBC without having to pay to download the episodes from iTunes. With the Slate 500, you just go to the Fox or NBC website and watch for free. See where this is going?
Simply put, you can watch more movies and TV shows while spending less money for content if you have the HP Slate 500 tablet PC.
Virus Concerns
One major downer to the Slate 500 is that it is suspectible to viruses because it's a Windows-based computer. The fact that many people will do a lot of work online with this device means it is incredibly important to have good security software in place just like any other computer. Apple products have never had to deal with virus and malware issues like Windows users have, but that's because so many more people use Windows products than Apple.
Is The HP Slate 500 an iPad Killer?
From a technical perspective, the HP Slate 500 is definitely going to give the iPad some heated competition. However, the Slate has two main downers that are going to make it look bad when compared to an iPad:
Price.
Size.
The HP Slate 500 is slightly smaller than the iPad and it costs more. The problem is that the average person will know jack squat about the technical aspects of the two devices. When placed side by side, the iPad will have a bigger screen and cost less, so the average person will buy the iPad because it looks like a better deal. HP really needs to come off that $799 price tag if they want to move these units, otherwise people will just go buy an iPad as many millions have done already.