Motherboard Drivers - Dell Hardware Driver Download and Installation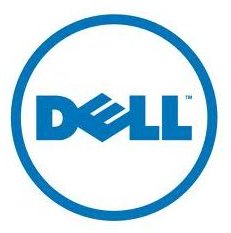 Motherboard Drivers - Dell
Many driver updates can be found automatically by the Windows Update feature on most versions of Microsoft Windows by clicking the Start button (or Windows Orb), then clicking Programs (or All Programs) and clicking Windows Update. Once located, however, these drivers must be selected from the hardware group on the update screen to be installed. This simple technique will install a variety of hardware drivers as well as software updates, security patches, and service packs that are required for secure operation. Note that when using Windows Update it is often necessary to perform all available updates, restart the computer, and check for more updates that required prerequisite updates to be performed first. This may require several visits to the Windows Update site.
When there are still drivers missing or drivers that fail to load, certain information will be shown under Device Manager, which can be found in the Control Panel. Devices marked with either a question mark or exclamation point are in need of updated drivers in most cases. When looking for motherboard drivers Dell offers the ability to search quickly through their database of available drivers with their convenient driver update site by typing in the computer's service tag information or by searching by model and operating system. Drivers are typically available for every operating system that the computer originally shipped with and occasionally for operating systems that came out before or after the model was in production.
How to Update Dell Motherboard Drivers
Perform a backup of any important files or folders on the system prior to installing new drivers to avoid any potential data loss from compatibility issues or a failed driver attempt.
Set a system restore point to enable an easy transition back to the currently installed system state in case of problems.
Search the Dell driver update site and locate the drivers for the particular hardware that requires attention.
Download the driver files to a known location such as a folder on the hard drive or a USB flash drive.
Navigate to the save location and double-click on the file. Choose to run the program or to extract the files, depending upon the file type and whether it is an executable installation file or a compressed file archive respectively.
Run the setup program and follow the prompts on the screen to install the drivers from a program file.
Run Device Manager and double-click on the device. Choose to update the driver and navigate to the folder that the decompressed files are located in. It may take some searching in sub folders such as Drivers or Win7 or some other folder depending upon the particular driver files.
Follow the prompts on screen and reboot the computer if necessary.
These steps should work in a similar way for most versions of Windows, with minor differences in how to launch the various system utilities.