Cheap Asus Laptops - Where to Find the Best Asus Laptop Lowest Price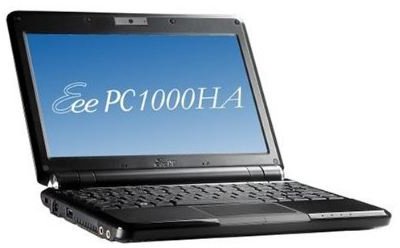 Low Budget Laptops
Are you looking for an Asus laptop on the budget? If yes, then you can choose between Asus netbooks and laptops. Where netbooks are a bit cheaper (you can get their new netbook for around $300), you normally find an Asus laptop/notebook for around $600-$2000. This guide covers the various options available to purchase a cheap Asus laptop considering all the options available.
Cheap Asus Laptops: Buying New
Buying a brand new Asus laptop can be a bit expensive but here are some laptop series which are comparatively cheaper than other expensive models like those belonging to Lamborghini and the Bamboo series. Here is a look at these cheapest options available:
Eee PC Netbooks
If you need the cheapest Asus laptops available, Eee PC netbooks should be your perfect pick. This series of low-cost netbooks are available in the $250-$700 range and were the first of Asus laptops introduced in 2007. With such low prices you get a plethora of awesome features like a spacious hard drive and RAM, web cam and long battery life (around 7-10 hours of operation). The cheapest among the product line are 1000H (as low as $250), 1005HA (as low as $260), 1005PE ($350), 1101HA ($350), MK90H ($375), 1005P (as low as $400), and Seashell 1008HA ($425) series.
Asus Laptops: $600-$800
Unfortunately, except for the Eee PC netbooks series you can't find a brand new cheaper Asus laptop, but here are some series that offer models for as low as $600. Some of notable series and their lowest listed prices are tabulated below:
A52, UL50, UL30 ($600)
K40, K52 ($630)
K70 ($660)
K61($680)
K42 ($700)
A72 ($750)
Cheap Asus Laptops: Refurbished & Used
If you're on a tight budget and can't afford buying new Asus laptops, or if you don't like Eee PC netbooks and want to buy any other model for a low price, there is one option left: buy some used or refurbished ones. You can find many expensive laptops in pretty good condition at a very low price at some online stores like Amazon, Ebay and Techbargains.com. You can also look for deals, bargains and seasonal sales many sites and online stores offer frequently. Sometimes if you're lucky, you can get an expensive laptop for just $200!
Some online stores you can search through for deals and cheap Asus laptops include:
Cheap Asus Laptops: A Brief Comparison & Features
The Eee PC series of Asus netbooks is known for being the cheapest of all and has many features to be considered. Here's a look at the features this inexpensive series offers:
Weight: 2 to 3.09 lb.
Display Size: 7 to 10.1 inches
Resolution: 800x480 to 1024x600 pixels (glossy/matte/touch) VGA
CPU: Intel Celeron-M, Intel Atom
Speed: 0.9 to 1.66 GHz
Storage: 8 to 120GB (HDD/SSD/SDHC)
RAM: 512MB to 2GB
Battery Life: 3.4 to 10.5 hours
Web Camera: 0.3 to 1.3 mega pixel
Operating Systems: Linux, Windows XP, Windows 7 Starter (just on 1001PX)
All these features make Eee PC Notebooks perfect for someone who doesn't need very high speed, large storage volume and many extra features. However, a gamer or a businessman can get his pick from other cheap models. Here's a brief comparison among these cheap models in terms of processor, memory, dimensions and storage:
Processor: If you're looking for Intel Core i3 or i5 with 1.8GHz of speed, your best bet is Asus A52 series which is the cheapest with this speed. It is also the cheapest one you'll get in Intel Pentium Dual-core along with K40 series. To get a cheap laptop with Intel Core 2 Duo or Celeron, get one from UL50 series.
Operating System: Almost all Asus models except for Eee PC Netbook series support Windows Vista and Windows 7.
RAM: If you're okay with up to 4GB of main memory, UL50 series is the most inexpensive one. For more RAM up to 8GB you can pick one from the Asus A52 series.
Display & Resolution: The highest resolution you can get for cheap is 1600x900 which is featured in series K40 (14") and A72 (17.3"). For lower resolution (1366x768), the cheapest one you can get is from A52 series (15.6").
Video & Gaming Experience: Looking for NVIDIA GeForce video accelerator? You can get it in all the cheap series including A52, UL50, UL30 and K40. For ATI Mobility Radeon, the cheapest pick is K52.
Storage: The least pricey model with up to 640GB HDD is from A52. Other series that supports up to 500GB HDD storage is UL50.
Web Camera: You get web camera (VGA fixed and other) in all Asus models with a resolution ranging from 0.3 to 1.3 megapixels.
Battery Life: The cheapest one with 4400 mAh battery life is A52 series. For a battery life ranging from 2200 to 5600 you can consider other cheaper series like UL50 and UL30 series.
Weight: Weight usually doesn't matter a lot when you're dying for quality, but the lighter the better if you're on the go. The lightest cheapest models you can choose from include UL50 (4.6lb) and UL30 (3.3lb).
Now looking at the prices and the features you can decide what you want, and for how much.
Best Asus Laptop - Lowest Price
If you're not looking for many features and style, Eee PC notebooks are your best deal being the cheapest option available for a new laptop. It is best for a common user whose main focus is ease of use since according to Asus this line of netbook computers was named Eee for it is "Easy to learn, easy to work, easy to play"! On the other hand, if you need much more complex features with a style or design, your best bet would be used or refurbished laptops that are available in many online stores for less money.