Use the AT&T Wireless Internet Service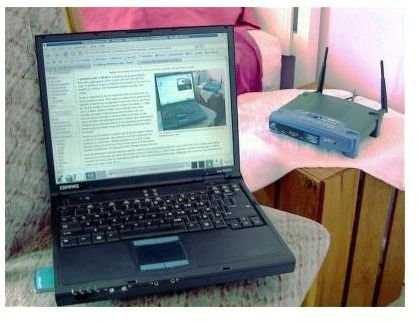 AT&T Mobile Internet
As a major wireless provider in the United States, AT&T offers Internet servicee to users of mobile handsets and devices on its network.
AT&T was one of the first networks to eliminate unlimited Internet access plans, a move supposedly designed to preserve the quality of its service, but may have been a move to buttress profits in the wake of a high demand for mobile data.
AT&T Mobile Data Plans
AT&T wireless Internet comes to mobile users in two plans: DataPlus and Data Pro. The DataPlus plan comes with 200 MB of data use for a cost of $15 per month. Additional blocks of 200 MB are automatically assigned to users who exceed their allocation for an additional cost of $15 per month. Although AT&T says that 65% of its smartphone users use less than 200 MB per month, users should be very certain that they won't go over because if they do, the economy of the DataPlus plan will turn out to be a very costly error in light of the cost of the DataPro plan.
DataPro from AT&T supplies users with 2 GB of data per month at a cost of $25 (less than the cost of 400 MB under the DataPlus plan). Additional blocks of 1GB data are billed to user accounts at $10 increments.
DataConnect plans from AT&T serve mobile users that access the AT&T wireless Internet from computing devices. Two plans are available with DataConnect. The first offers 200 MB per month for $35 with overage charges of $.10 per megabyte. The 5 GB plan costs $60 per month with overage charges of $.05 per megabyte.
AT&T Mobile Data Devices
AT&T is most well known because of its access to the Apple iPhone. Besides the iPhone, AT&T users can select Blackberry smartphones as well as Android devices from Samsung, HTC, Motorola, and Sony. For what it's worth, AT&T wireless Internet also comes with Palm-powered smartphones.
Mobile workers can choose to access the AT&T data network via a variety of 3G enabled netbook and notebook computers. 3G USB dongles are also available for use with AT&T that serve to enable any laptop or desktop computer with mobile Internet access.
Image Credit: Wikimedia Commons/Porao
AT&T Wi-FI
AT&T operates a national network of Wi-Fi hot spots in airports, restaurants, coffee shops, and other locations. This service is free for users of DataConnect plans. By connecting to an AT&T Wi-Fi hot spot users can use their devices equipped for wireless Internet to connect to online resources rather than using the 3G data network.
Getting the Most from AT&T Wireless
Here are two of the most important tips that will help you enjoy your AT&T wireless Internet services without paying too much. First, consider going for the more robust data plan for either smartphone or computer use. No matter what AT&T says, 200 MB is not a lot of data, so the strategy of using the least expensive plan can easily backfire on you, even if you are a "light" user of Internet services.
Finally, use Wi-Fi whenever possible. With AT&T wireless hot spots around the country, you can save money by making sure that your device is set for Wi-Fi rather than for 3G. This habit is very important for mobile workers who routinely use mobile data to stay in touch with their clients and vendors.