Choosing the Best Small Form Factor Gaming PC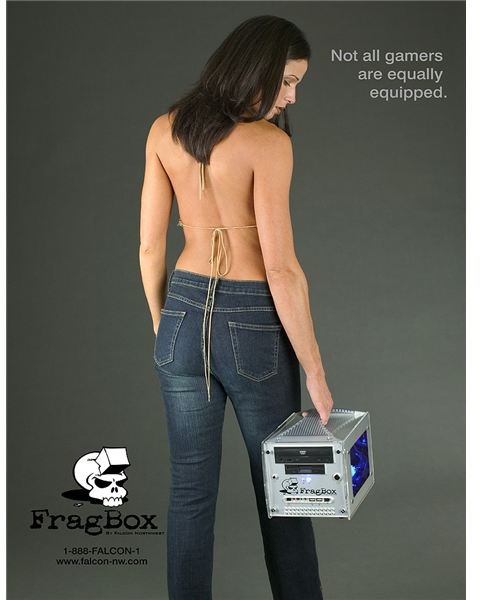 The Best Small Form Factor Gaming PC
When most folks think of a gaming computer the first thing that comes to mind is a big, full-ATX tower computer. It is probably full of glowing LED lights and has to be tied down with bungie cords to make sure the numerous fans don't let the computer lift off.
There are certainly gaming PCs – a lot of them, in fact – that fit this description. However, improvements in computer hardware have finally made it impossible to enjoy gaming without buying a monster of a PC.
Let's take a look at some of the best small form factor PCs currently available.
Falcon Northwest Fragbox
Although nothing new (the company has included this PC in its line for several years) the Falcon Northwest Fragbox remains a fairly unique product. Falcon Northwest claims that the Fragbox is about the size of a shoebox, and while they are exaggerating a bit, they're not far off. The Fragbox's small form factor is further reduced by the enclosure's construction. While most desktops are tall and thin, the Fragbox is low and wide.
Small doesn't mean weak, however. The Fragbox's standard configuration includes Core i5 processors and an Nvidia GTS 450 graphics card, although upgrading to the GTX 460 is advisable. Because this is a small form factor gaming PC, some larger cards (mostly Radeons) are not available. This shouldn't be an issue, however – a quad core processor and a GTX 460 can handle just about any game.
image fragbox ad
Maingear Vybe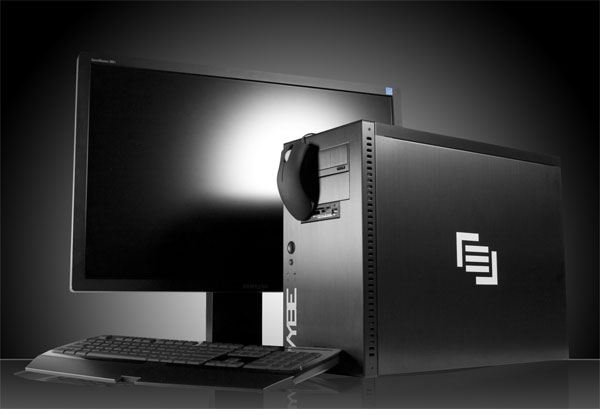 This tiny PC is the entry-level desktop made by Maingear. It is, in stock configuration, not much of a gaming PC at all because it is equipped with Radeon integrated graphics. However, the Maingear Vybe can be upgraded with a variety of graphics card upgrades including the Radeon HD 5750, 5770 and 5870. When so equipped the Vybe is more than capable of handling any game you throw at it.
Unlike the Fragbox, which has an unusual shape, the Maingear Vybe has the same basic profile as any other PC. It is simply miniaturized – the Vybe is 15 inches tall, 20 inches deep and 8 inches wide. The Vybe also has an extremely reasonable pricetag. Base models equipped with tri-core AMD processors are $775 and remain under $1000 even when upgraded with a Radeon 5770 graphics card.
Alienware M11x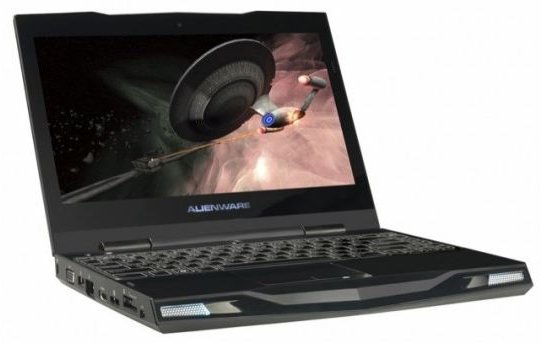 Known as the world's smallest gaming laptop, the Alienware M11x is also the world's smallest gaming computer. It is essentially a netbook-sized device with an 11.6" display that manages to cram in Intel Core 2 Duo or Core i3/i5 processors and Nvidia GT335M graphics.
This combination, to be clear, is not nearly as powerful as what you'll find in the two desktop PCs previously mentioned. But the M11x is a laptop, so you can take it with you – and there is still enough hardware here for pleasurable gaming on an external monitor as long as the monitor's resolution is below 1080p.
The only weakness of the M11x is its strength – size. The keyboard on the M11x feels a bit cramped, and playing games on the 11.6" display isn't also the best experience. For these reasons the M11x isn't the best choice for a primary system, but it makes a great secondary system for a gamer on the go.