Buying Guide: The Best Small Form Factor Video Cards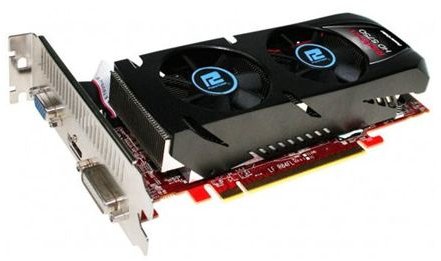 The Best Small Form Factor Video Card
The video card market is vast and various. The video cards that gather the most attention are usually the big, fast, expensive cards that can crank out 400 FPS while making you a smoothie. But even if you can afford those pushers of pixels, your computer may not be able to fit them or supply the proper power.
If you own a small or mid-sized PC you may be restricted to a small form factor video card. There is no general consensus on what small form factor video card is. However, the term is generally applied to "low-profile" video cards that are half the width of a normal card and thus able to fit in extremely tight spaces.
Using this as our definition, let's take a look at some of the best small form factor video cards available today.
Powercolor AX5750 Radeon HD 5750 1GB
Stock Radeon HD 5750 video cards are not small. They're thick, wide and long, making them difficult to fit in many systems. However, third-party vendors often customize the reference video card designs in order to sell them to niche markets, and that's exactly what Powercolor has done with the AX5750.
This is the world's only low-profile Radeon HD 5750. It has a custom design that uses a special cooler that is able to keep the powerful GPU within operating temperatures, but it is otherwise the same as any other Radeon HD 5750. Both the processor and RAM run at stock clocks. If you're looking to squeeze maximum gaming performance out of a tightly packed system this is the card for you.
Pailt Low-Profile Nvidia Geforce GTS 450 1GB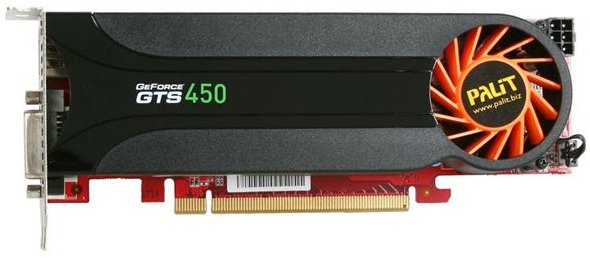 The tune of the Palit Nvidia Geforce GTS 450 is basically the same of the low-profile Radeon HD 5750 above. Most GTS 450s are standard, full-sized cards, but this special design by Palit crams the whole card into a tighter package so that small systems can be upgraded with a powerful GPU.
As with the HD 5750, this card has a custom cooler but otherwise runs at stock clocks on both the GPU and RAM. The GTS 450 is known to offer less performance than the HD 5750 is most games, but this card will still be adequate for most titles. You also will save about $20 bucks by choosing the GTS 450 over the HD 5750.
MSI R5670 Radeon HD 5670 512MB
Although a bit of a step down from the Radeon HD 5750, the Radeon 5670 remains a capable video card that can play many popular games, such as Left 4 Dead 2 and World of Warcraft, at high detail settings. The MSI R5670 is a low-profile variant of the card.
As with the previously covered cards, the MSI R5670 is a custom design that retains the stock GPU and RAM clocks but introduces a custom cooler that makes it possible to compact this powerful video card. While the performance of this card isn't screaming, it's not bad – and the price of this card is well under $100, making it a good choice for budget buyers.
Conclusion – A Word of Warning
Keep in mind that, although these cards have custom coolers, stuffing a video card into a package roughly half of its normal size is likely to make life harder for the card's cooler, which is now smaller but still has to deal with the same amount of heat from the GPU. As a result, these cards may be a bit loud and run a bit hot.
If you're looking for a small form factor video card, but you don't intend on playing games, you might want to check out our HTPC video card guide instead.