Buying Guide: The Cheapest Laptop Computers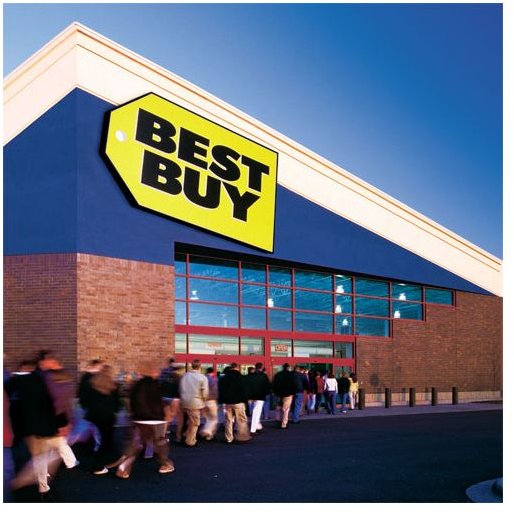 How to Buy the Cheapest Laptop Computers
Generally, I don't recommend buying a bottom-dollar laptop computer. The cheapest laptop computers are usually cheap because they're, uh, cheap. They have slow processors, very little RAM and tiny hard drives.
With that said, however, I know that not everyone out there is as much of a tech-head as me. Some people just don't care that much about technology and only need access to the essentials like email and a word processor. And, some folks just don't have a lot to waste on a laptop, but they want the most they can get.
With this in mind, let's get to the matter at hand – buying a cheap laptop computer is possible. What prices can you expect, and how can you find the best deals?
Local Retailers
Currently the biggest retail outlet for computers in the United States is Best Buy. If you live elsewhere you will, of course, have a different selection of stores to choose from, but they're probably not all that different from what we have here in the States. They're likely large, they probably sell a lot of different electronics, and they probably advertise sales on a weekly basis.
Patience is key if you want to buy the cheapest laptop computer possible from a local retailer. Speed is also important. The extremely cheap laptops that are advertised are usually what businesses called "loss leaders." They're meant to drive people into the store, but they only have a limited number of products at that price. A few people buy them, and everyone else is directed to a slightly more expensive model. If you want to buy a budget laptop you need to read the advertisements frequently and be ready to pounce.
Local Retail Pitfalls
Another pitfall to avoid when shopping at local retailers is the numerous services and extra the store will pitch to you. The last time I bought a laptop from a retailer I nearly had to beat the salesman with a stick to convince him that I did not want to buy an extended service plan. The sales staff will use all sorts of tricks. They'll convince you that you're a klutz and that you're going to drop your laptop the instant you get it home. They'll tell you that your laptop won't work properly without certain add-ons. And, if all else fails, they'll just bombard you with repetition. "Are you sure you don't want an extended service plan? It's only $100 more!"
Stay strong, noble shopper. All laptops sold today are a complete package. They don't need separate hardware to function correctly. Even if you do decide that you need to buy additional hardware at some point – like an external hard drive later - you can always just shark the ads once again and pounce when a local retailer puts one up for sale. Dodge the prodding of the sales staff and you'll walk out of the store with the cheapest laptop computer anywhere.
Online Retailers
Some tech enthusiasts like to say that online shopping always results in the best deal. I'm not one of those people, however. Online shopping isn't always the best way to buy a laptop, but it does offer you a far wider selection.
Online retailers are, of course, on the Internet. All online retailers are equally easy to purchase from, and all of them will ship your product in roughly the same timeframe. The big online retailers for laptops are Newegg, Amazon and Tiger Direct, but there are many others. And again, this is in the United States – your choices will vary depending on your location.
Buying from an online retailer gives you the advantage of choice. While a local retail store might put twenty or thirty laptops on display an online store often has hundreds of options to choose from. This means that instead of having to pick between two cheap laptops in your price range you may have the option of picking between ten or more. This means the laptop you end up purchasing is more likely to be a good match for your needs. Online shopping also makes comparisons easy so that you can be sure to buy from the store with the lowest price.
Online Retail Pitfalls

The cost of shipping is a factor that you must always consider when buying online. Many stores offer free shipping on laptops, but not all do, and some only offer free shipping on select laptops. If you do have to pay for shipping you can expect the price to go up by around $15 to $25 dollars.
Online retailers will also hit you with offers for additional services and add-ons as well. As when retail shopping, avoid these extras at all costs. You don't need an extended service plan and you don't need to buy a USB doggle or Bill Gates bobble-head or whatever else they're selling.
A final pitfall that is easy to forget is the lack of a price-matching policy at most online stores. Let's say you purchase a laptop at a local retail store and then, one week later, see the store advertise it for $25 less. Most local retail stores will refund you the difference – in fact, most local stores will also refund you the difference if a competitor advertises a lower price. Online stores almost never offer a similar policy. If you purchase a laptop from an online store and then find it advertised at a lower price a week later, tough luck.
Conclusion – Where to Buy?
Ultimately, finding the cheapest laptop computers will require that you make use of both online and local stores. Prices tend to fluctuate on a weekly and sometimes even a daily basis. Keep your eyes open, read advertisements frequently, and pull the trigger when you find a laptop that fits your budget and your lifestyle.