How to use video card and onboard video to attach dual monitors to a Windows computer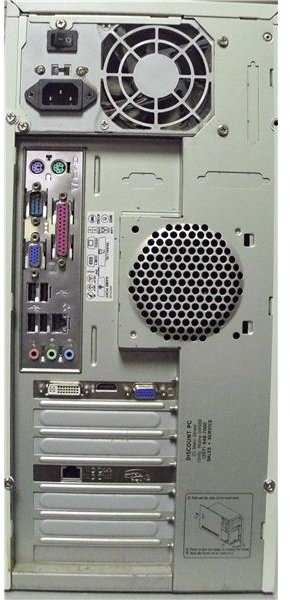 Installing Updated Drivers
Obtain the latest drivers for the integrated motherboard video adapter by downloading them from the website of the motherboard manufacturer or computer manufacturer. Install these updates according to the instructions that come with them, or by using Device Manager, located in Control Panel. To use Device Manager, first navigate to the location of the downloaded file and double click on it to expand the compressed file to a known location. Then click Start, Control Panel, and Device Manager. Click on the expansion symbol next to the Display Adapter entry and expand the line to show the currently installed video display adapters. Double-click on the integrated motherboard video adapter entry and choose to update the driver. Navigate to the location of the updated driver and continue to install the driver. Restart the computer if necessary.
Images
Installing a Video Card
Purchase a video card that matches the available expansion slot in the computer, typically a PCIe x16 card for modern computers. Check in the motherboard manual or refer to the website of the motherboard or computer manufacturer to see what kind of video card is supported if unsure. Install the card by powering down the computer and disconnecting the power source from power, removing the cover, and removing the blank slot cover that corresponds to the available expansion slot. Then insert the video card slowly and evenly using firm pressure until it is fully seated in the slot and the rear panel port is flush with the slot that it is mounted in. Secure the card in place with a screw.
Replace the cover and reconnect the power. Boot the computer and insert the driver disk into the optical drive to allow the operating system to install the drivers automatically, or follow the steps for updating the integrated video card to obtain the latest drivers from the web site of the video card manufacturer. Restart the computer if prompted.
Connecting and Configuring Monitors
Connect one monitor to the integrated graphics port on the motherboard and another to the new video card using either the VGA, HDMI, or DVI connector. Many video cards will support two monitors on the card and a third monitor can be easily added if desired by following the same procedures as outlined for two monitors.
Windows 7, Vista, and XP all support multiple monitor installation as outlined on the Microsoft at Home Dual Monitor Setup web page. To configure options click Start, Control Panel, Appearance and Personalization, and Adjust Screen Resolution. Choose various options by selecting one of the monitors under the Display drop down menu and then choosing the desired features or options from the Multiple Displays drop down menu. Refer to the Microsoft Windows Move Windows Between Multiple Monitors web page for more specific instructions and a video overview of the procedure for Windows 7 users.