Software That Can Recover Data from Your External Hard Drive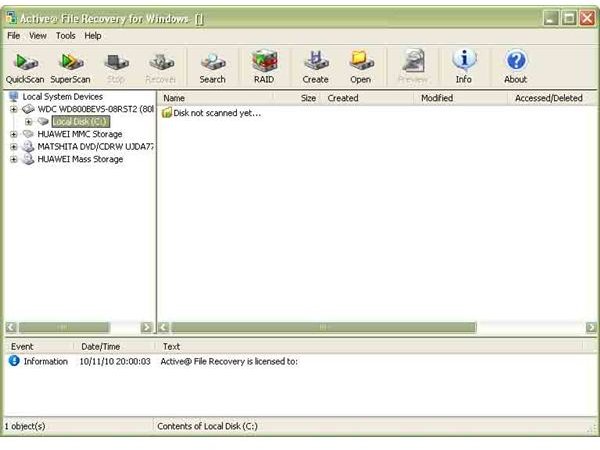 Active File Recovery 8.1.2 is free to try and is an effective program to recover lost data. Its main use is to recover accidentally deleted files and you can also restore from flash media drives. If you are seeking software that can recover data from your external hard drive this might be the solution for you.
Getting Started
Download a free trial of this software and if you want to keep the program, you can purchase it via the help menu.
When you execute the file recovery program, you are presented with the following window:
You will need to click on the volume that you want to work with and click on QuickScan. The scan will list the contents of the drive and you can begin working from here.
Copying Data to Another PC
Active File Recovery software is also a great tool to use for copying large amounts of data between PCs. What would nor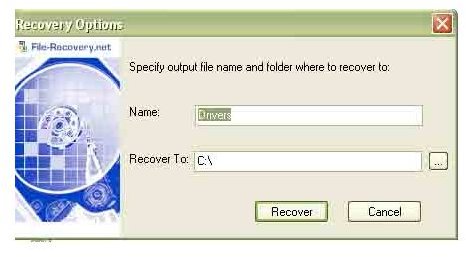 mally take a few hours is done relatively quickly and there is a greater chance of the data copying the first time without any errors.
Once you have scanned the drive you want to copy data from, select Recover from the toolbar. You will be presented with a window showing the folder that you wish to restore and a menu to browse available drives to copy the data into.
Select your backup drive and click on Recover.
There is a green progress bar to keep you up to date as to what files have been copied and the progress that the software is making.
Depending on how much data you wish to copy, it may be good to execute it incrementally.
How to Restore Lost Data from a Hard Drive
The main purpose of this application is data recovery and this software can easily recover data from your external hard drive. If you know the location of the deleted items, browse to them and click on Recover. If you are unsure of the location of the data, a SuperScan of the drive will reap more detailed results.
If you are unsure of the lost data source, a scan of the hard drive is probably a good place to start but this may throw up more than you had asked for. From the View menu, you can select Deleted Files/Folders Only to clean up the visibility.
Once you have located the data that you wish to restore, click on the Restore button. You will receive a warning if you try to restore to the same drive that you are recovering data from.
Features
Active file recovery has a broad scope, restoring data from the following:
Deleted files.
Permanently deleted files (by using the Shift + Delete keys).
Data from damaged hard drives.
Files deleted on flash media.
Files lost due to a virus attack on your PC.
Files lost after formatting your PC hard drive.
An enterprise edition exists should your hard drive fail to boot so that you can access data via an emulated environment.
References