Highly Recommended Rubber Laptop Covers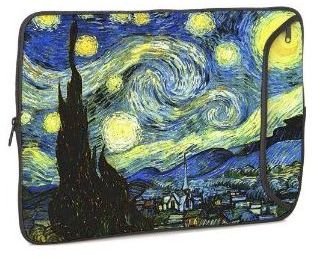 Introduction
Rubber laptop covers are considered one of the best protective gear for any notebook. Rubber is a highly durable and resistant material, enabling it to protect notebooks from the usual bumps and bangs. Laptop users can choose from the many models of laptop rubber cases online.
Designer Sleeve Laptop Case
The eye-catching Designer Sleeve Laptop Case with starry night design is custom made to give artistic and extraordinary visual impact to your 14 inch laptop. This laptop cover comes from sturdy and high-grade neoprene rubber which provides ultimate protection to your device from the dings and dents of everyday activities.For added comfort and convenience, a zippered external pocket is provided as additional storage for memory, powercords, extra battery and more. The starry night case is easy to wash and super light weight, not providing additional load to the notebook or laptop. It is currently offered at a discounted price of $39.99 and it comes with other superb designs to choose from.
Marware Sportfolio Case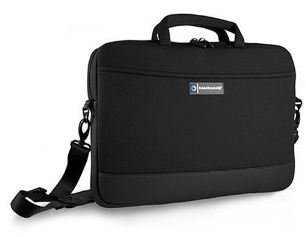 Give your 13" Macbook an elegant yet sporty look with this Sportfolio Case by Marware. The case has an outer covering made of durable neoprene material and it comes with highly efficient rubber sides to give full protection to your device against the usual bumps, drops and bruises of travelling. Wth a soft yet sturdy handle and a removable shoulder strap, you can carry your device with ease, comfort and convenience. This black colored carrying case costs $34.31 with free shipment..
Slappa Rubber Sole 10-inch Netbook Sleeve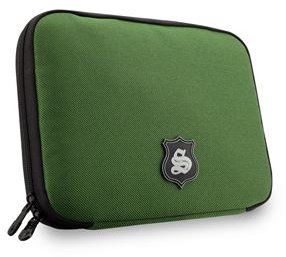 This rubber netbook sleeve will protect a 10 inch laptop in style. Its water resistant exterior complements its padded interior to protect any laptop from the usual bumps and bangs while on the road. The cover comes with zippers that open up to 270 degrees for easy access to the laptop. The zipper tape is of industrial strength coupled with molded alloy pullers for added durability. The rear pocket of the case allows users to store their battery and cord conveniently. This rubber cover priced at $24.99 also comes in a 15.4 inch variation.
Neoprene Sleeve Case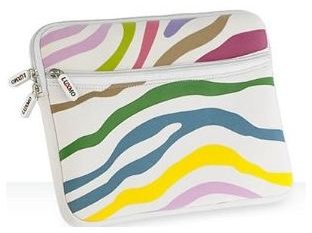 The Neoprene Sleeve case with multi-colored zebra design is one of the best rubber laptop covers available online. This case is highly functional and lightweight, making it an ideal protection for any Mini Note PC. It is comes with an extra zippered storage pocket for the usual laptop accessories like the battery and a USB charge port. This laptop can fully shield your device from scratches and accidental bumps and drops. Give your laptop a unique and colorful visual image for only $21.95.
Small Advanced Honeycomb Case / Sleeve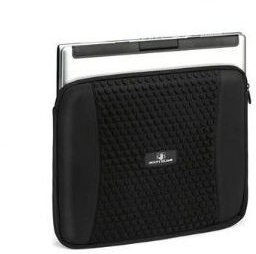 This laptop case is recommended for notebook users who balk at the idea of carrying the traditional type of laptop cover, notorious for its bulky frame. This case is made of neoprene rubber and comes with features like easy zipper access to the laptop. It is also padded and water resistant, protecting the laptop from spills and bumps that the notebook encounters while on the go. It has a removable shoulder strap for an additional carrying option, aside from the hand strap. It is compatible with notebook sized 15.4" and it comes with a 1 year warranty. This Small Advanced Honeycomb case is offered at a discounted price of $5.95 only.