Data Retrieval from Corrupt Hard Drive: For Windows XP, 98, Millenium or 2000 - ARCHIVED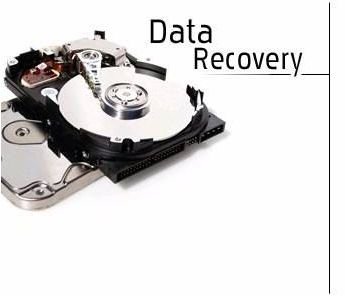 Editor's Note: This article was originally written in 2010 and provides directions for Windows XP, 98, Millennium or 2000. It has been placed in our archive.
Data Retrieval: Corrupt Hard Drive
Files in an external hard drive can be corrupted due to a corrupted File Allocation Table (FAT), physical disk error, or virus. The good news is that it is still possible to recover the corrupted files. However, if the drive has suffered from severe physical damage, data recovery can become very difficult or even impossible depending on the extent of the damage.
To recover the files that have corrupted in an external hard drive, you have three options: use Windows Disk Utility, use file recovery software, or hire a data recovery service.
Using Windows Disk Utility
If you run Windows 98 or Millennium, you can run the Scan Disk utility, found at Start > Programs > Accessories > System Tools > scan disk. This will scan your external hard drive for problem files. When you open Scan Disk, select your external drive, select the Automatically Fix Errors option, and then click Start. By selecting this option, Scan Disk will try to fix the file errors automatically, if possible.
Windows 2000 and XP users can also use this utility. Open My Computer, right-click on your external hard drive, select properties, go to Tools tab, and click Check Now. Select both options under Check disk options, and click Start
The utility will take a while to scan your drive, and check it for bad sectors and any file allocation table problems. Once the scan is finished, access your files in the external drive again, and see if they can be opened now.
Using Recovery Software
If you want to recover commonly used files such as doc, xls, MP3, etc, you can try the following software to recover a certain file type:
If you are not certain of the file type, you can use NTFS recovery or FAT recovery to recover corrupt files. Alternatively, you can use HDD Regenerator to recover top level folders in your external hard drive.
Note: Recovery software can recover corrupt files but a successful recovery with these software options is not always possible**.**
Transferring Data to Another Computer
Another option to recover corrupt files from an external hard drive is to transfer them to another drive. You might not be able to copy the corrupt files, but if the operating system allows you to do so, copy them to another drive, and then try to open them from there.
Hiring Data Recovery Service
The last and most reliable option is to hire a data recovery service to recover the corrupt files in your external hard drive. As data recovery experts are very expensive, it is better to approach them once you have tried all the other recovery methods, as described above, and none of them worked for you.
If you have very important files in your external hard drive that have been corrupted and you think that you are not able to recover them yourself, then I would recommend that you should not try anything yourself, and instead seek help from the data recovery experts. These people are experts in data recovery, and no matter what caused the files to be corrupted, they have many ways to recover them.
You can find data recovery services in your local area. You can also consult with Disk Doctors – one of the famous and reputed data recovery companies in the UK and USA. Depending on the drive condition, they may charge you hundreds or even thousands of dollars to recover the files.
Conclusion
These three options to recover corrupt files from an external hard drive can be easy, as we have read above, but it is better to back up your data regularly so that you can avoid such a situation again. Having a backup strategy gives you peace of mind that if anything ever happens to your data, you can immediately recover it, without using recovery software, or paying a lot of money to data recovery services.
-- Getting the hard drive not formatted error? Find out how to fix this problem here.
Image Credit:hotfrog.com.au
This article has been placed in our archives.