Toshiba vs. Sony Laptops: What Offers the Best Laptop?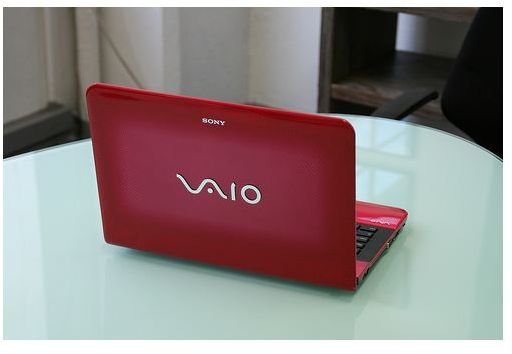 Toshiba and Sony are among the leading PC manufacturing companies in the world. Both have a good reputation as consumer electronics manufacturers. When it comes to laptops, Toshiba vs. Sony is a bit different story. If you want to buy a laptop from these two brands, from whom are you going to buy? It seems a tough decision to make. Let's make the decision easier with a good comparison of the choice between Toshiba vs. Sony laptops.
Performance
One of the important aspects of a good laptop is its performance. Even others are lacking but the performance is great, then such a laptop has a better chance of being selected. Sony and Toshiba both have great laptops. Some of them are designed for specific tasks. For an example, Sony Vaio CW series laptops are designed for Internet surfing and web usage.
Toshiba also has lots of strong offerings. At the top end, their dual core laptops are incredibly powerful. If you're looking for something that's incredibly cutting edge, Sony might be the place to go. But it is necessary to say that Toshiba is right behind them.
Both Toshiba and Sony laptops often perform well in hardware quality ratings. Neither has a long history of faulty or especially accident prone hardware. In a recent survey, more than 30,000 laptops were analyzed for a period of 3 year for their reliability. In this analysis Asus and Toshiba were the brands that produced best results with lowest malfunctioning rates. Toshiba was closely followed by Sony. If you want a laptop with better performance and longer durability, then Sony is the favorable selection.
Build and Hardware
Sony laptops are some of the sleekest and best looking laptops on the market. Sony seems to have great LCD screens (XBrite). Most of Toshiba's screens are high contrast screens, which are preferred by many. There are complaints about the glossy feature of Sony laptops which easily catch dust and show finger prints. Typically Toshiba has lower resolution screens. Toshiba has some great looking laptops.
Sony's laptops are largely manufactured by Quanta. But Toshiba has transferred their design and manufacture operations from Japan but with the same set of original design manufacturers in Asia, Inc. So the quality of Sony laptops is untouched unlike Toshiba laptops. If you want the best laptops in terms of best build quality, Sony is the first option.
Features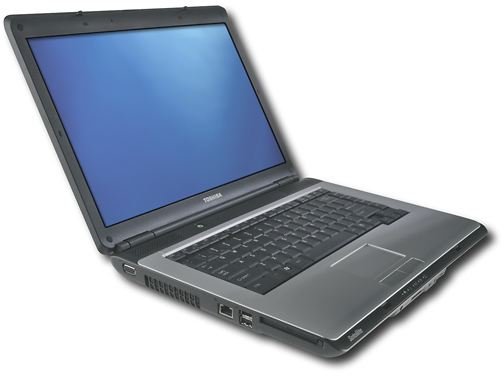 The variety of different configurations in Sony laptops is much more than what Toshiba has to offer. Sony laptops are always in touch with latest technological advancements in both hardware and software than Toshiba. Sony is well known for their attention to developing new and innovative products. They have one of the best research and development facilities in the world. And they have been able to produce the latest and most advanced technologies for their products.
Sony Viao is one of the most advanced series of laptops with incredibly attractive features. But Toshiba doesn't have anything to compare with this. In this case the Toshiba vs. Sony laptops battle is favorable for Sony laptops.
Related Links:
Price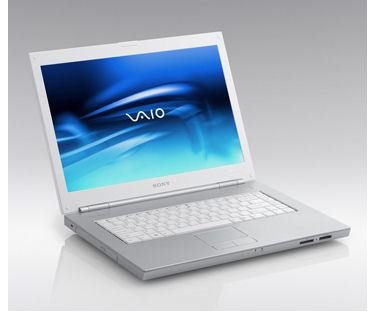 When there is a comparison between Toshiba vs. Sony laptops, Toshiba usually offers cheaper laptops than Sony. Some Toshiba notebooks are much cheaper. Many older Sony laptops are cheaper than newer Toshiba laptops. However, with two equally powered laptops, the Toshiba laptop will tend to cost less. One thing to consider when buying a laptop is that laptops lose their value very quickly. If you are on a tight budget the best option is buying a used laptop. It may be either Toshiba or Sony. eBay is one place for finding such offerings.
The best way to learn about prices is to compare two similar laptops. We are going to compare Toshiba Satellite A505-S6992 and Sony Vaio FW series VGN-FW530F/B here.
Sony Vaio FW has an Intel Core 2 Duo P7450 / 2.13 GHz processor and 2x2 GB DDR2 - 800 MHz memory
. Toshiba Satellite A505 is powered with an Intel Core 2 Duo P7450 / 2.13 GHz processor and memory type is DDR3 SDRAM - 1066 MHz.
Sony Viao comes with a 320 GB - Serial ATA-150 - 7200 rpm portable hard drive
Toshiba Satellite laptop's hard drive is a 500 GB - Serial ATA-150 - 5400 rpm portable drive.
Both have a DVD±RW (±R DL) optical drive and 16 in TFT active matrix widescreen displays.
Sony Viao laptop has an ATI Mobility Radeon HD 4650 graphics card
Toshiba Satellite has a NVIDIA GeForce GT 230M TurboCache graphics card.
Memory capacity of both graphics cards is 1GB and the operating system is Microsoft Windows 7 Home Premium 64-bit Edition.
Both offer one year limited warranty. But the price of Toshiba Satellite A505-S6992 is $904.99 at eCost.com.
The price of Sony Vaio FW series VGN-FW530F/B laptop is $989.97 at Circuit City.
So it's clear that the price of Sony laptop is somewhat more expensive than the Toshiba laptop.
Being a high quality manufacturer and a renowned company, Sony products always tend to be very costly. Therefore in terms of cost, Toshiba laptops are better than Sony.
Customer service & Warranty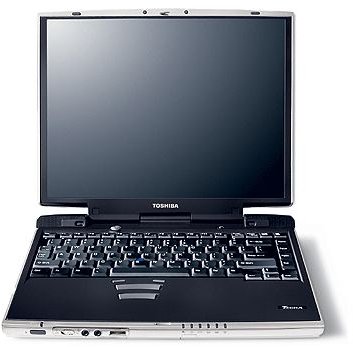 Sony has a better market reputation in terms of customer satisfaction than Toshiba. Also their customer service is far better than Toshiba. But Sony won't repair under warranty. In most cases you might have to pay a larger bill for any damages occurred when you are asking for a repair. Also it may be difficult to find parts for their laptops. You may find Toshiba laptop parts all over the internet. Toshiba repairs anything under the warranty without a fuss.
Most complaints are resolved quickly by both companies. However, Sony has a better reputation. Although customer service of Sony is better than Toshiba, the warranty of Toshiba beats Sony. So we have to offer same amount of points for this category to both brands.
Verdict
In this analysis between Toshiba vs. Sony laptops, Sony laptops have s a better performance over many of their Toshiba rivals. Features, build quality and hardware are also better in Sony laptops. But Toshiba is better in terms of price as Sony's price is always very high. We prefer to give the same points for customer service and warranty as each has strong offerings in this case.
So the final decision is that Sony laptops are favored in three categories and Toshiba leads in the price category.
So if you want a better laptop and your desires are limited to either Sony or Toshiba laptops, then Sony is the best option. But, Sony is closely followed by Toshiba even among the other large laptop brands too.
Related Links:
This post is part of the series: Toshiba vs. Sony Laptops
What's your decision about buying a laptop when you scaled down your market research to Toshiba and Sony laptops? Read and finalize your decision now.