Buying Guide: USB 3.0 Enclosures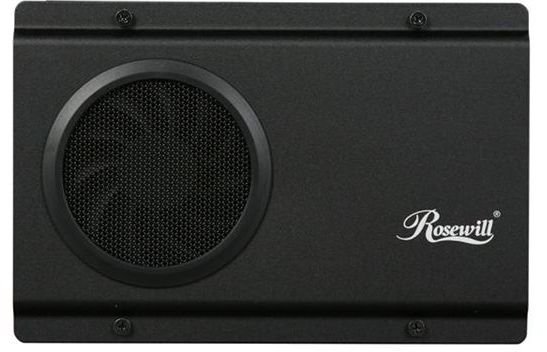 USB 3.0 is the latest connectivity option made available for computers. It offers a sustained transfer speed of up to 4 Gbit/s, making it far quicker than any other type of connection currently available. By contrast, USB 2.0 maximum bandwidth is 480 Mbit/s.
To use USB 3.0, however, you need to have it on your computer and you need to have it on a external device, such as a hard drive. One way to obtain such a device is to fit an internal hard drive into an external USB 3.0 enclosure.
Rosewill RX-358-U3S
Rosewill is the in-house brand of Newegg, the largest retailer of computer components online in North America. Surprisingly, the Rosewill brand actually makes some products that are competitive with major brand names. The RX-358-S is one example.
This large 3.5" external drive is built for large, high-performance hard drives. As a result it offers a sturdy full aluminum body with a metal hard drive tray and a 80mm enclosure fan. This keeps the hard drive as cool as possible and ensures high performance. The fan can be turned off, however, if you'd rather have a quiet enclosure and/or you don't need the cooling. The RX-358-U3S can handle any internal SATA I/II hard drive.
Eagle 2.5" and 3.5" External Drive Docking Bay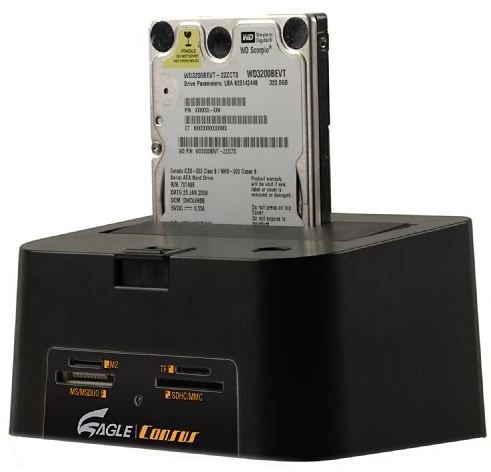 A docking bay external enclosure is a bit of an oxymoron because the device doesn't actually enclose the drives that are used with it. Instead, an internal drive is inserted into the docking bay and remains partially exposed. This leaves the drive exposed to potential damage, but makes it possible to quickly hot-swap between drives.
The Eagle docking bay is just one of many available, but it is generally the least expensive. It is compatible with both 2.5" and 3.5" SATA hard drives. This is a very good USB 3.0 enclosure for users who have a lot of hard drives and the need to swap between them frequently. The Eagle docking bay is also notable because it only costs $30, making it one of the least expensive USB 3.0 enclosures.
Vantec NexStar 3.5" Enclosure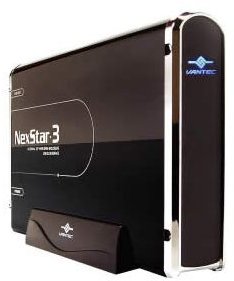 The Vantec NexStar is a simple 3.5" full enclosure for SATA internal hard drives. It has a relatively thin profile and a full aluminum body that ensures durability. An internal hard drive cage further ensures that your drive will be protected from moderate thumps and bumps.
No fan is included with the NexStar – the enclosure is designed to rely on the natural heat transfer of the aluminum case. Although cooling is always great, this shouldn't be a problem with 95% of hard drives. The NexStar will accept any 3.5" SATA hard drive.