The Top 5 Internet Service Providers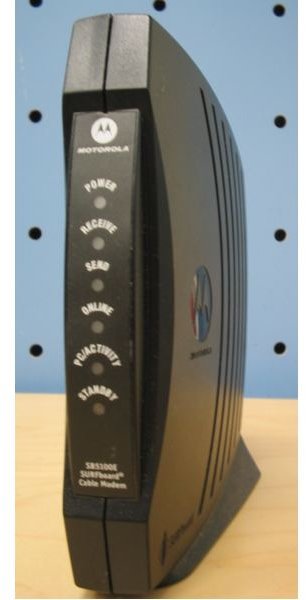 Verizon
Verizon continues to top the list of Internet service providers (ISP) in terms of service and subscribers. Customer service ratings for Verizon
are usually better than average, indicating that it is a solid service that is worth having. Verizon fiber optic services (FiOS) offer users speeds of up to 50 Mbps for around $150 per month, although customers can bundle their service with television and phone service to get a lower overall rate.
Verizon does not limit users to its top of the line FiOS service. Several Verizon DSL options are also available from $19.99 per month for 1 Mbps service to $49.99 per month for speeds of up to 15 Mbps.
Some Verizon plans include a free wireless router. Verizon is not available everywhere, so check to see if you are in its service area before making any plans.
Image Credit: Wikimedia Commons/Lcj at the Polish language Wikipedia
Earthlink
You might be surprised to know that Earthlink is still in business, but it is in fact one of the best ISPs in the nation. Well known during the dial-up days, Earthlink receives high marks for its DSL and cable services.
Cable service comes atop Comcast, Time Warner, or Bright House service and starts at $29.95 per month. Speed options go all the way up to 15 Mbps. DSL speeds of up to 3 Mbps are available through Earthlink DSL and is available with or without local telephone service.
Earthlink offers satellite Internet service via HughesNet for people who are out of the range of the company's cable and DSL services.
Comcast
Comcast Cable is consistently rated as one of the best ISPs in the nation based on speed and service. Service options from Comcast are limited to cable. Comcast provides a package of Internet security applications that help make its customers some of the safest online. The PowerBoost option helps speed large downloads by providing extra bandwidth on demand, giving many customers the sense that Comcast service is one of the fastest options around.
Comcast has an economy service starting at $24.95 offering a download speed of 1.5 Mbps. The company also has nationwide 3G mobile Internet packages starting at $40 per month (after the promotional pricing period ends) as well as residential service with speeds up to 30 MBps for $63.95 per month. Customers can save money by taking advantage of promotional pricing and by bundling services like television, phone, mobile Internet and residential Internet together.
AT&T
One of the best alternatives for Internet access comes from AT&T if you are shopping based on price. Now that the company has DSL plans available to customers without home telephone service (a phone line is still required) customers can cut costs to the bone.
AT&T has a DSL Xtreme service that offers 6 Mbps speeds that are competitive with the lower tiers of cable modem service.
Service plans begin in the $14.95 range (for the first 12 months), with options available to bundle with local phone service bringing costs even lower. Standalone pricing after the first year is $42.95 for the extreme service and $19.95 for the DSL Lite
NetZero
If you read the tech magazines and blogs you likely think that no one uses dial-up any more. Wrong. Just because some people have lifestyles that depend on the Internet doesn't mean that yours has to.
Enter NetZero, the company that is known for offering free dialup services. The demand for the service grew so much that the company eventually had to start charging for most of its Internet services, but the company still has a free dial-up option available that give users 10 hours online free each month.
Other plans from NetZero include basic unlimited Internet service for $9.95 per month and an accelerated dialup service for $14.95 per month.
NetZero even has a DSL Internet option that starts at just $9.95 per month, but in a limited number of locations.
Top 5 Internet Service Providers
Remember that some good services were omitted because of limited service area, or for other limitations. For example, Chattanooga now boasts some of the fastest Internet connections in the country via its city-sponsored fiber optic network. There, residents can get 1 Gbps service, but it is only available in that limited area.