A Review of Cricket Wireless Internet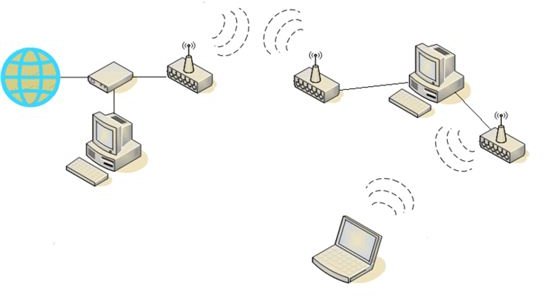 Cricket Wireless Internet Plans
No matter where you go you can have Internet access. Why pay for home broadband service if you are away from home most of the
time? By letting go of home service and getting mobile service you can use your computer anywhere you need to be without committing yourself to a long term contract. Cricket Wireless Internet offers three broadband plans that users can choose from that are priced based on the amount of Internet usage.
Basic Plan. The basic wireless Internet plan from Cricket gives you access to a 1.4 mbps service over 3G and is recommended for light use that centers around email, Web browsing, social media, photo sharing, and chat. This basic plan provides 2.5 gigabytes of data every month for a cost of $40.
More. The medium plan from Cricket Wireless Internet provides double the data bandwidth for a total of 5 GB of usage per month. This is the same amount of data offered by Sprint and Verizon for their standalone wireless data plans. With this plan users can look forward to accessing streaming multimedia, playing online games, and listening to music on top of routine email and Web browsing.
Premium. The top level of data service from Cricket provides 7.5 GB of data per month. This service costs $60 / month.
What happens when the data is used up?
When users reach their data limit they remain connected, but at a slower speed. Tasks such as receiving email and basic Web surfing are said to be possible, but your productivity will be reduced.
Image Credit: Wikimedia Commons/E smith2000
Cricket Wireless Internet Hardware
When you subscribe to Cricket Wireless Internet you get to choose from three available USB-based modems. Usually at least one of them is free, although you may have to send in a rebate form by mail.
Cricket A600. The A600 USB modem operates on 3G and integrates with an optional 4GB microSD card for auxiliary storage. A handy swivel base helps the modem fit in tight spaces.
Cricket UM185C. Cricket doesn't say too much about its modems, but from what they say you can estimate that they are about the same according to specifications. The UM185C is like the A600, except that it does not have a microSD slot for data storage.
Cricket EC1705 comes with an extension cable, so you can use it on desktop computers or with notebook computers that have inconveniently located USB ports. Unlike the other two modems, the EC1705 does not have a swivel base, so the extension cable is very important for times when space is important.
All three of the modems offered by Cricket Wireless Internet operate at 3G speeds.
Coverage and Conclusion
Cricket Wireless Internet seems to have a very limited 3G coverage network, although the only way to judge it is by looking at the standard Cricket Wireless phone coverage map. You can type in your zip code when trying to find out pricing for their modems to see if coverage is in your area. For many people, Cricket Wireless is not an option because of this limitation.
Other than coverage, you have to decide for yourself whether you can live with the bandwidth limitations. Compared to the leading mobile broadband providers, Cricket Wireless Internet seems to be competitive, especially when considering that it is a service that requires neither a contract nor a credit check.