Technology Review: A Mobile Internet Plan Comparison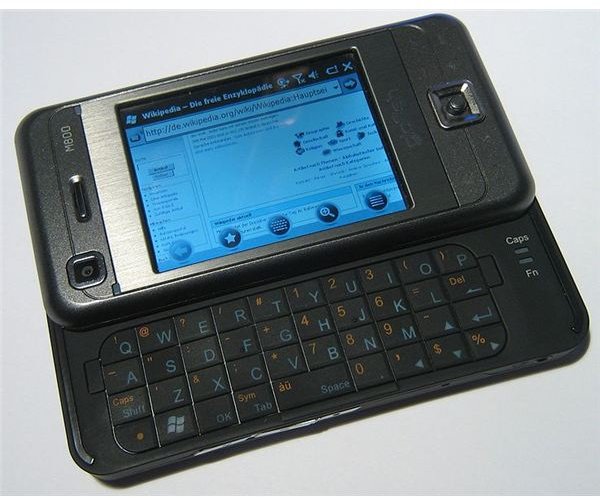 Verizon Wireless
This mobile Internet plan comparison begins with Verizon Wireless. Generally, Verizon has a reputation of being more reliable than
AT&T and is also the largest mobile network in the United States based on subscribers. Verizon has mobile broadband plans for use with its netbooks and USB modems that are separate from its smartphone plans.
Pay per use is the plan to get from Verizon if you don't plan on using much mobile data from the Internet. Users pay a flat rate of $1.99 per megabyte of data used.
Smartphones from Verizon require a data package that costs $29.99 for unlimited data access. This is, of course, in addition to the actual phone service selected.
Smartphones require the $29.99 data plan, a voice plan, and one of the following "Connect" packages if users tether their phone to a computer via USB or a built-in wireless hotspot.
Mobile Broadband Connect 2 GB users get to use up to 2 gigabytes of data through their phone for an $20 additional per month. Users pay $.05 per megabyte if the 2 GB cap is exceeded.
Mobile Broadband Connect 5 GB give users the ability to access 5 gigabytes of data through a phone tether or phone-based hotspot. Additional usage is billed at $.05 per megabyte after the 5 GB cap is exceeded.
Mobile Broadband 250 MB offers users 250 megabytes of monthly data access at a cost of $39.99. This Verizon plan includes data access through mobile wireless hot spot devices.
Mobile Broadband 5 GB gives users more freedom to use the cellular Internet with their mobile hotspot or netbook for a cost of $59.99 per month.
AT&T
AT&T is next in this mobile Internet plan comparison because it is the nation's second-largest cellular provider and is well known as the exclusive supplier of the Apple iPhone and mobile data plans for the Apple iPad. Right now, AT&T offers two mobile data plans for use with smartphones and iPad: DataPlus and DataPro.
Data Plus is for users who (1) are already squeezed for cash after buying a smartphone or (2) are not going to use mobile Internet services very much. Because AT&T requires a data plan with every smartphone, this is the easiest way out the door. For a $15 monthly fee, users with this plan get 200 megabytes of mobile data added to their wireless phone service. If you go over that amount, you are automatically billed $15 for the next 200 megabytes of data.
AT&T estimates that 200 MB per month is enough to receive 1,000 emails, view 400 pages, upload 50 photos, and watch 20 minutes of YouTube videos.
AT&T (Continued)
Data Pro is the AT&T 3G plan to chose for those who anticipate a lot of mobile data use. At just $25 for two gigabytes of data, this plan costs less than 400 megabytes would cost under the Data Plus plan. AT&T says that most of its users fall within the 2 GB limitations of this plan, but for those who exceed it, every additional gigabyte costs $10.
AT&T estimates that 2 GB is enough bandwidth to download 10,000 emails, view 4,000 Web pages, upload 500 photos, and watch more than three hours of YouTube.
The Unlimited Data Plan from AT&T is discontinued. Smartphone users who had unlimited data before June 8, 2010 are allowed to keep their plan in place even if they get a new phone. Once they change to Data Plus or Data Pro, however, they cannot switch back to the discontinued unlimited plan.
Sprint
This mobile Internet plan comparison concludes with Sprint, known for being the first to introduce 4G data services to a cellular network in the United States. As with Verizon, Sprint has standalone mobile Internet plans, plans for smartphones, and plans for using smartphones as modems. These plans are summarized as follows.
Anything Data from Sprint gives subscribers unlimited mobile calling & messaging, plus unlimited data and navigation for $69.99. This plan is required for smartphone users.
Smartphone as a modem users must pay an additional $29.99 in order to tether their phones to the USB port of their computer (or via smartphone wireless hotspot).
Premium Data package is required for users of new 4G smartphones (Such as the HTC EVO 4G and the Samsung Epic). This charge applies to the entire Sprint network, even when subscribers reside in locations where 4G access is not available. The Premium data plan provides unlimited data even when the phone is tethered to a computer via internal WiFi hot spot or via USB cable.
3G / 4G Mobile Broadband from Sprint works with standalone wireless hotspots and USB cellular modems. The cost of the plan is $59.99 for 5 gigabytes of data usage per month on network and 300 MB of data while roaming. Additional data costs $.05 per megabyte while on the network and $.25 per megabyte while roaming.
Summing it up
This mobile Internet plan comparison shows you how different the top three U.S. wireless networks are when it comes to plans and pricing. As the consumer, you need to decide which provider is best for you, although if you want the Apple iPhone, you are limited to AT&T. If mobile Internet service is your top priority, you may want to consider Sprint. Verizon has a good reputation in the market, so if getting the most reliable service is important to you, you will probably want to go with them even though you may have to pay higher rates. Choose your service carefully and enjoy your mobile Internet.