What is an internet address suffix? Learn about top-level domains and a website's location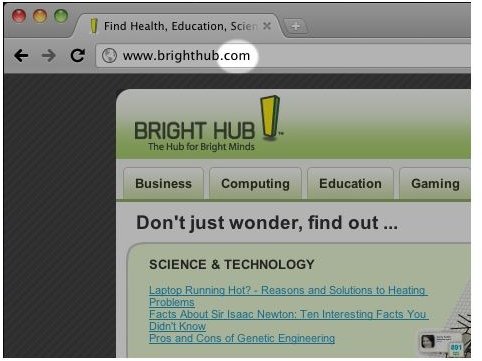 Generic Top-level Domains
The most easily recognizable Internet address suffixes are those referred to as generic top-level domains (gTLDs) by the Internet Assigned Numbers Authority (IANA). These TLDs were some of the first available, and consisted of .com for commercial uses, .net for network uses, .org for organizations, .edu for educational institutions, .gov for United States government agencies, and .mil for the U.S. military.
Even though .com refers to commercial entities, the TLD is unrestricted and open to individuals, groups, and organizations. The .net and .org TLDs were originally restricted to network and organizational uses only, but are now openly available as well. Other unrestricted generic top-level domains exist as well, such as .info, which was originally released as a suffix for informational websites while still being unrestricted.
Some generic Internet address suffixes are restricted in their use. The .edu, .gov, and .mil top-level domains are restricted to educational institutions, government entities, and military uses in the United States, respectively. The .edu suffix was originally intended for four-year universities in the United States. However, it has since been restricted to post-secondary institutions who have been formally accredited.
Country Top-level Domains
In addition to generic top-level domains, another category of domains exists called country code top-level domains, or ccTLDs. These suffixes are two letters long, and are used or restricted to a particular country or territory.
Some ccTLD Internet address suffixes include .us for the United States, .eu for the European Union, .pr for Puerto Rico, .uk for the United Kingdom, and .za for South Africa. In addition, internationalized ccTLDs are currently being implemented that utilize non-Latin characters (for example, for websites bearing simplified Chinese characters) so that further options and localization can be used in choosing a top-level domain.
Depending upon the agency responsible for a specific ccTLD, registration for a country code domain name may require a physical presence in the specific country, or even citizenship. In other instances, registration is open and therefore does not necessarily signify that a particular website has a connection to the country or territory.
Top-level domains have been greatly expanded since they were first introduced. The list of generic top-level domains and country code top-level-domains is already extensive, and grows every year. Luckily, the IANA maintains a list describing the domain, the type of domain, the purpose, and the sponsoring organization of all current top-level domains.
Aesthetic Internet Address Suffixes
Some website operators have purely aesthetic reasons for choosing a ccTLD not corresponding to the country or territory in which they operate. Since a website typed into an address bar must contain both the domain name, and the top-level domain, the Internet address suffix is an important part of advertising and marketing a website. The Internet address suffix could be considered part of a website's brand identity, and choosing one that logically flows with the website domain or sets it apart could be beneficial (for example, the website del.icio.us, where del is the subdomain, icio is the domain name, and .us is the United States ccTLD).