How to Guide for Resetting HP BIOS Password - or Dell, Toshiba and Others
Like most things you don't use often, it is likely that you will forget a BIOS password. Really, how often do you need to configure the boot sequence or CPU voltage and bus settings? If you can't remember the BIOS password there are options that can be used to resolve the issue.
Be forewarned though, some of these methods will erase some configuration and optimization settings that may have been stored in the CMOS and BIOS. Thankfully, most are easy to reset. In fact some motherboards will automatically detect and configure most components that are installed on it without user intervention. Here is how to reset a BIOS password.
Option 1 – Jumper Reset
The motherboard should have a jumper for resetting the BIOS password. You may need to consult the motherboard's manual to get this right or look for codes on the motherboard itself that will identify the jumper reset pins. The process is quite simple; you only need to use a screwdriver to bridge (short) the two reset pins, or use one of the jumpers on the board to do the same.
Option 2 – Remove the CMOS Battery
The CMOS is a low power consumption component that stores the BIOS settings whether the computer is plugged in or not. It keeps these settings by drawing power from the CMOS battery that is attached to the motherboard, so simply removing the battery is an easy way to cause a password reset and return the BIOS to factory defaults. In most cases the battery can be easily removed by hand or with a screwdriver but if it is soldered to the board you will need to employ a soldering iron to remove it.
Option 3 – Use a Backdoor BIOS Password
In some cases BIOS developers and manufacturers will include a master (backdoor) password that can be used to bypass any user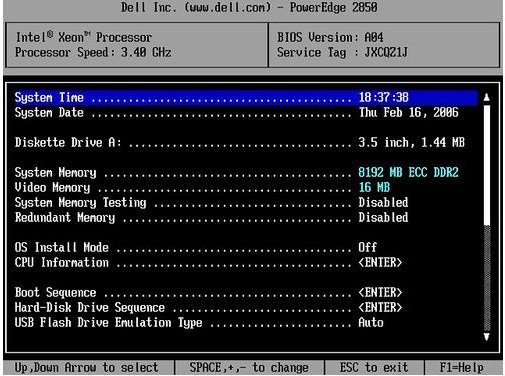 configured password and allow access to the motherboard. Here are some reported backdoor passwords:
AMI backdoor BIOS passwords
A.M.I., AAAMMMIII, AMI?SW, AMI_SW, BIOS, CONDO, HEWITT RAND, LKWPETER, MI, and PASSWORD.
Award Backdoor BIOS Passwords
01322222, 589589, 589721, 595595, 598598, ALFAROME, ALLY, ALLy, aLLY, aLLy, aPAf, award, AWARD PW, AWARD SW, AWARD?SW, AWARD_PW, AWARD_SW, AWKWARD, awkward, BIOSTAR, CONCAT, CONDO, Condo, condo, d8on, djonet, HLT, J256, J262, j262, j322, j332, J64, KDD, LKWPETER, Lkwpeter, PINT, pint, SER, SKY_FOX, SYXZ, syxz, TTPTHA, ZAAAADA, ZAAADA, ZBAAACA, and ZJAAADC.
Phoenix Backdoor BIOS Passwords
BIOS, CMOS, phoenix, and PHOENIX.
Conclusion
As you can see, resetting the BIOS password is quite easy to do. The only drawback with using some of these methods is the fact that they remove more than just the password; they will also restore the BIOS to factory defaults as well. In any case, since most BIOS have an auto configuration feature most settings will be reconfigured automatically. These techniques will work for all major manufacturers including: HP, Dell, and Gateway to name a few.
Image Credits:
"Reset hp bios password – Password Removal and cracking" fsse8info
"Bios password recovery software – I lost my Password-jumper reset" HaPe_Gera